This hairdo was one of my very first ones on the blog. Since then, my readers have grown A LOT so I thought I might re-post once in awhile, just in case people missed it the first time around. This one is super easy, very fast, and can be used on little kids all the way up to teens.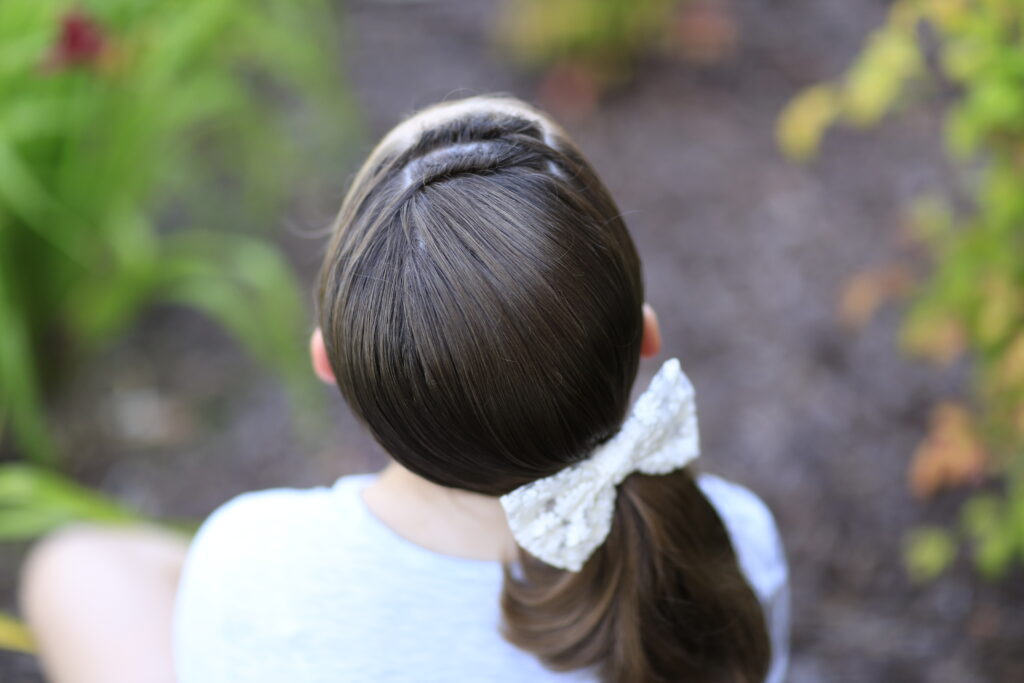 Items needed: Brush, comb, water, hairspray/gel, 1 rubber band.
Time Required: 3-5 minutes
Skill Level: Easy
Step-By-Step Instructions:
1.  Start by parting the hair on top of the head into one middle section. The parts will run from front of head towards back of head.
2.  Then create a rectangle shape by parting across the head between two previous parts.
3.  Separate that section into two parts.
4.  Take the two pieces of hair and tie like you are doing the first step of tying a shoelace (cross the two parts and wrap one underneath).
5.  Now wrap the hair underneath again… essentially a double twist.
6.  Pull both strands until knot becomes tight against head.
7.  Repeat with a second rectangle just behind the first.
8.  Pull remainder of hair into a side ponytail and add in the 4 strands of hair from the knots on top.
If you would like to see your own photo recreations of this hairstyle featured in our app, feel free to tag your photos on IG with: #CGHKnotsintoSidePonytail
Happy Hairdoing!
* Note from Mindy: Don't forget to follow us on BlogLovin, a new easy-to-use blog reader!