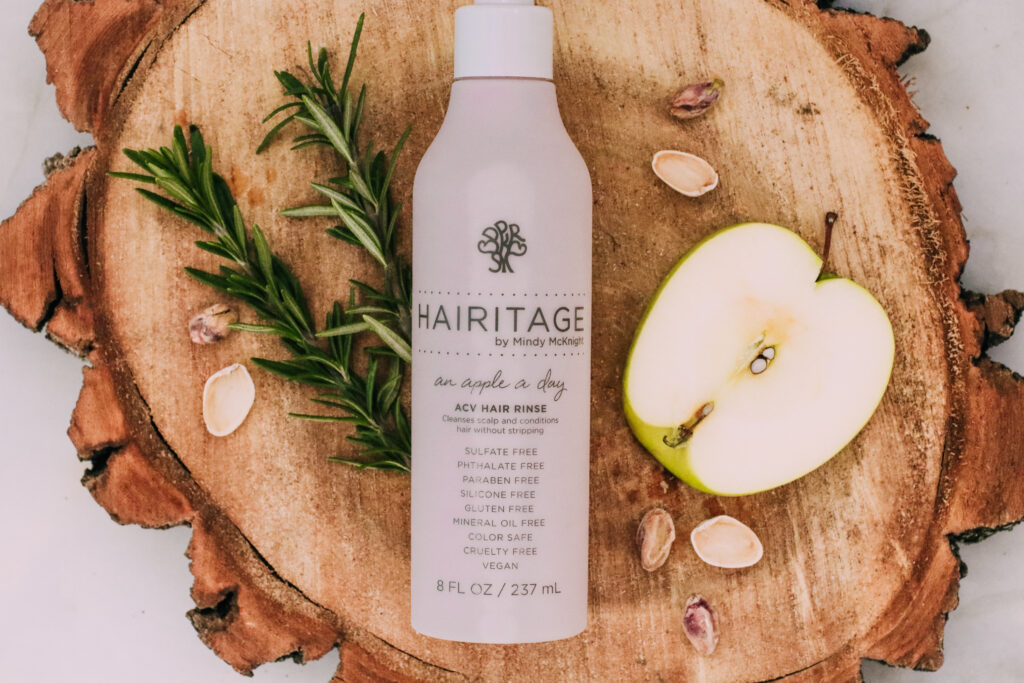 No, you are not hallucinating – we're talking about the benefits of using Apple Cider Vinegar in your hair! Before you head out to your local grocery store, The ACV we're discussing today is found in a different aisle than the one you'd use to make a vinaigrette. Apple Cider Vinegar Hair Rinses are much more diluted than regular ACV from a grocery store and have added ingredients to leave your hair healthier and smelling great. But what makes this product so necessary when it comes to hair care?
The Benefits of ACV
If you go a long time without washing hair, ACV may be for you. Do you wear multiple styling products? Dry scalp? Dull hair? If you said yes – ACV rinse is for you. Apple Cider Vinegar rinses have always been in the hair care world and are mainly used to restore hair balance. ACV rinses are excellent for a deep clean and maintaining a healthy scalp pH. What exactly does that mean? Basically, your hair should be at about 4.5 to 5 on the scale. Over time, regardless of the product, your hair pH goes up the scale to be more Alkaline. Someone with a high scalp pH will most likely have a dry, itchy scalp, or damaged and frizzy hair. ACV rinses help balance scalp pH and brings it to a neutral state where your hair thrives the most.
How I use ACV Rinses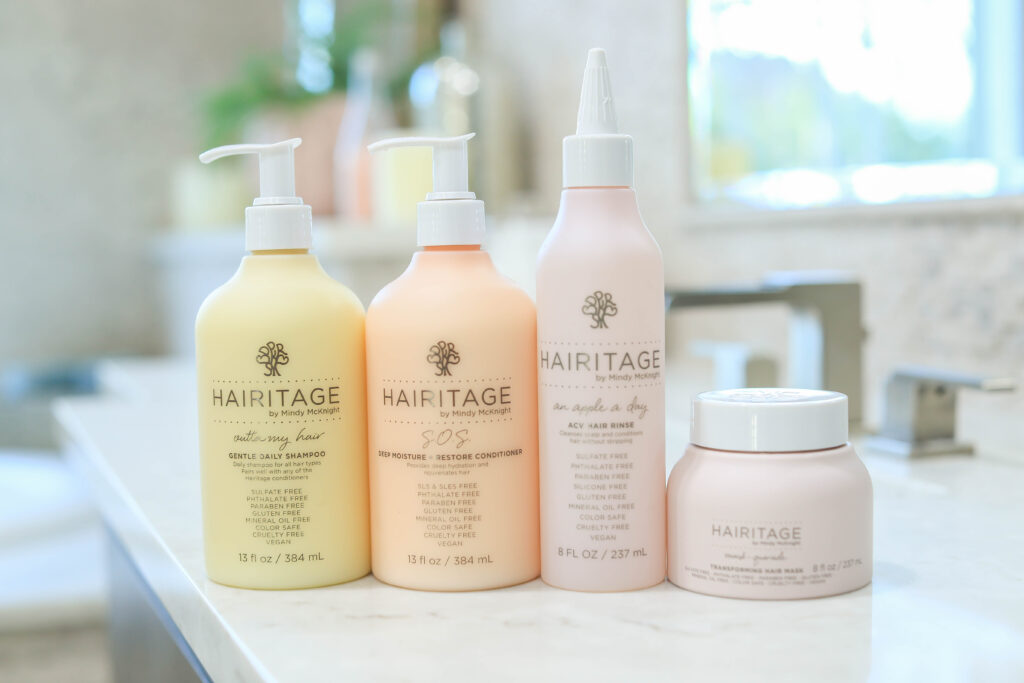 My go-to rinse is "An Apple a Day Apple Cider Vinegar Hair Rinse" from Hairitage. Not only does it smell amazing, but it's also free of all the bad stuff your hair doesn't need: Sulfate, Phthalate, Paraben, Silicone, Gluten, Mineral Oil. It's also cruelty-free, color-safe, and vegan! This gentle tonic leaves hair soft and shiny, and gently cleanses your scalp and conditions your hair without stripping away natural oils essential to your hair's health.
I only use the ACV rinse on my hair about once every two weeks. I prefer the basic cleansing method – Shampoo, ACV rinse, then conditioner. After rinsing out the shampoo, I like to drain most of the water in my hair before applying the rinse. Then I apply directly to the scalp. From here, I'll massage the rinse in, tight it up, and let sit for a couple of mins. It's that simple! Like I mentioned previously, I like to condition my hair after the rinse, but it's all about you prefer!
ACV Rinses and You – A New Friendship
Several factors determine how you'll use an ACV rinse, as well as how often! Things you'll need to consider are your hair type, texture, the number of times a week you wash your hair, and how much product you use in your hair daily (dry shampoo, hairspray, texture powder). Also, due to the acidity levels of the product, it's not something that you'll want to use every day but instead use it "as needed" as a clarifying method. Maybe you might find that you like to use it once a week, or in-between washes. You know your hair better than anyone, so sometimes you have to play with a product to find what's most effective for YOU!
Watch to learn more:
To learn about your hair type, click here!