Thanks to all of you wonderful moms all over the world who submitted amazing photos of your children in super cute Halloween costumes! I must say, you are such a creative bunch! There are so many absolutely adorable faces in costume that it will be interesting to see who wins!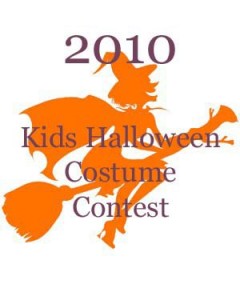 As for us, this is how we dressed this year…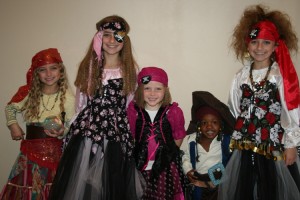 Now, apparently Facebook has a limitation on the number of photos in an album (only 200), so with over 300 photos submitted (way more than I had anticipated), we had to create two albums.  Both albums can be found on our Facebook Fanpage.
To give you a jumpstart, I added a link to my YouTube channel page that has about 40,000 visits per day and also here for our website visitors.
Remember, that in order to vote, that person must have a FB account and needs to "Like" our page. Instructions on how to vote are included here. Be sure to get all of your family and friends to vote! You may email them the links, post them on your blog/website, Facebook or Twitter status, etc, to try and get the most votes to win!  Voting ends at midnight on November 8th!
Funny enough… I hadn't actually counted on this contest's votes beginning on November 2, National Voting Day! What excellent timing! Good luck and Happy Voting!
* Note from Mindy: Don't forget to follow us on BlogLovin, a new easy-to-use blog reader!