Who else is ready for spring? I'm so ready for sunshine and warmer weather. Here are 3 cute flip hairstyles perfect to transition to spring!
---
Braided Bun Combo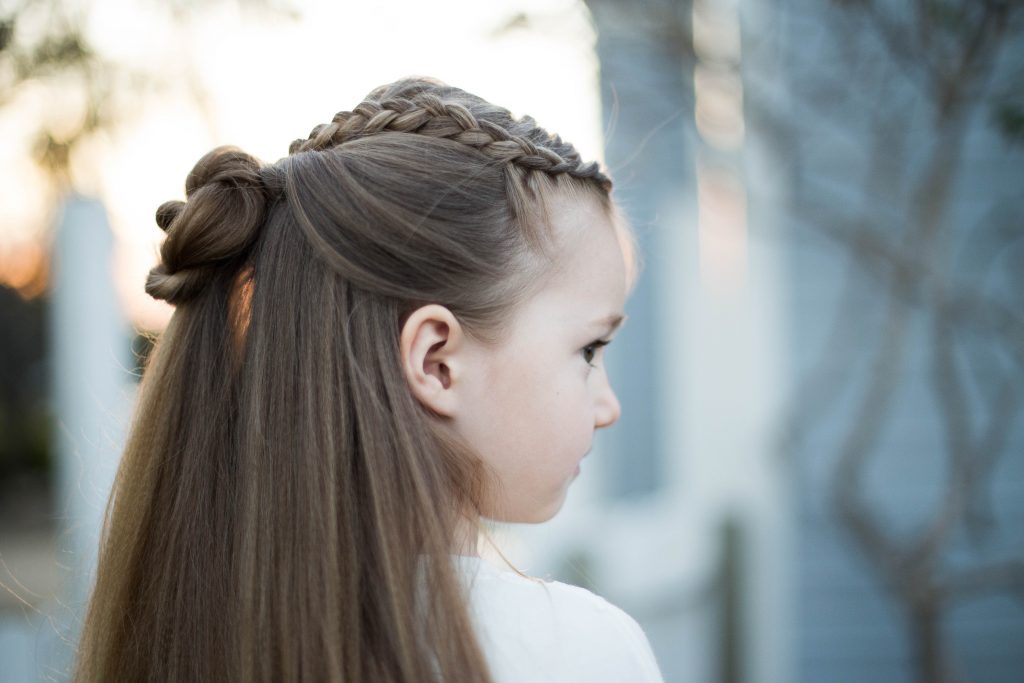 This hairstyle is absolutely darling! Even though this hairstyle looks super complex, it's so easy to do and it's perfect for any special occasions or school events. This Braid Bun Combo is a combination of braids, twist, flips, and a bun. Sounds complicated right? But guess what it really isn't. Surprisingly this cute hairstyle is simply a creation using four different elements…but all four are SIMPLE hairstyle elements! You begin by creating two dutch braids on either side of the middle part line. Then you take some hair sections and add them to the dutch braids to create a ponytail. Flipping the ponytail under creates a cute pop to the whole hairstyle and if you pancake the sides it suddenly looks like a boho hairstyle!
Items Needed: Brush, rat-tail comb, spray bottle, hair elastics, bobby pins, hairspray
Time Requirement: 5-10 minutes
Skill Level: Easy
Watch the full tutorial:
---
Triple Flip Flips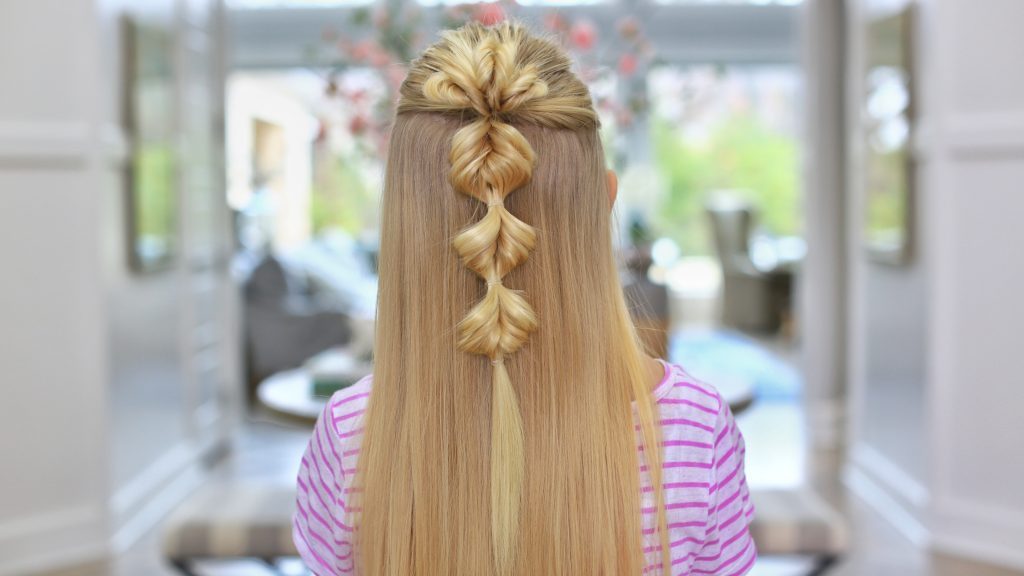 You can never go wrong with a half-up hairstyle. The Triple Flip Flips definitely a family favorite. This hairstyle does take a little time to complete, but the end result is just beautiful! Using a Topsy Tail Tool is essential for this particular style because there is so much looping and flipping the hair. Once you get the hang of using one, it makes hairstyles SO much easier! Add fun bows, ribbons, or hair accessories to spice it up!
Items Needed: Rat tail comb, hairbrush, 1 ponytail holder, 4-5 hair elastics, styling wax, and Topsy Tail tool
Time Requirement: 8-10 minutes
Skill level: Medium
Watch the full tutorial:
---
Butterfly Tieback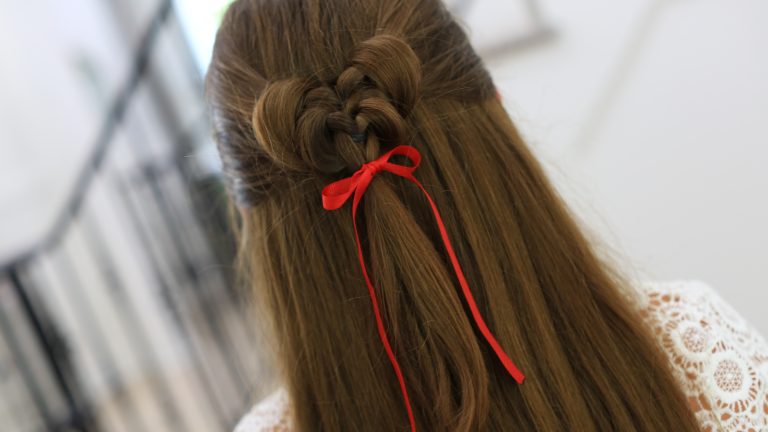 If you're ready to channel your inner butterfly, then this is the look for you. This is a great hairstyle for spring! It is a super cute way of changing up your typical tieback. The inspiration is a butterfly, for those who love butterflies, and a version of which was something I had to see by a fellow IG hair braider, HairDesignsByK. Rylan volunteered to by my hair model today, and I added in the ribbon just for her…but for myself or for the twins, I would leave the hair as is. You've seen this topsy tail technique before, from our Valentine's Day heart hairstyles. If you are good with your fingers with braiding, you can easily pull the hair through on your own. Using a mirror, this can also be an easy DIY hairstyle. Add a cute scrunchie to make the hairstyle really pop!
Items Needed: Brush, rat-tail comb, spray bottle, 3-4 hair elastics, 2 alligator clips, spray wax or hairspray, and ribbon
Time Requirement: 3-5 minutes
Skill Level: Medium
Watch the full tutorial:
---