It's almost time for one of my favorite holidays of the year-HALLOWEEN! I love everything about Haloween from the costumes to the candy, and of course, the hair! If you need some help deciding what to be this year, check out these 4 fun, Halloween hairstyles that make for great costumes.
1-Unicorn Half-Up: Unicorns are definitely my spirit animal! Plus I love any excuse to add glitter. If you're looking for a Halloween look that, takes 5 minutes or less, then this is the hairstyle for you. TIP: I ordered a cute, unicorn headband to complete the look, and it's a great way to make sure the horn stays in place.
2- Rosie the Riveter: I LOVE all things girl power! If you're looking for a last minute costume, then this one is perfect! All you need is to grab a denim shirt and a red bandana, and you'll be ready to go.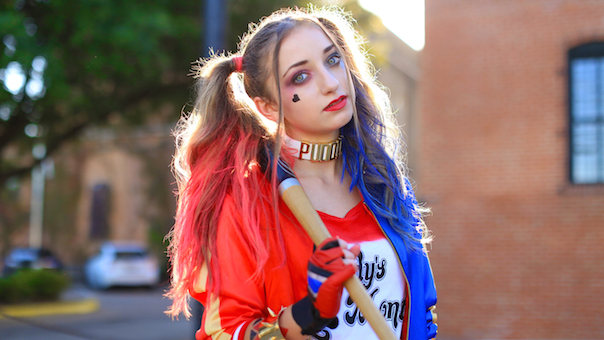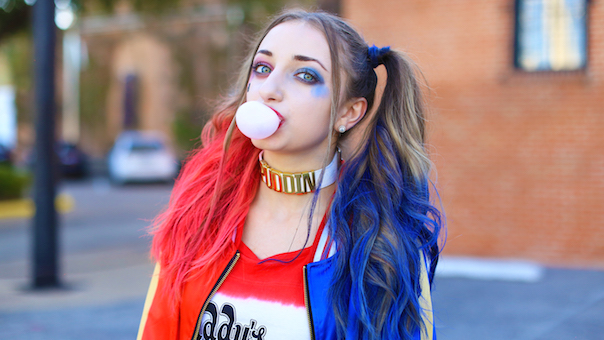 3- Harley Quinn Pigtails: This is definitely one of my favorite Halloween hairstyles. Even though it looks super complicated, it's actually really easy to do. Make sure to wrap a little piece of hair around the elastic to get an extra pop of color!
4-Pippi Longstocking: This hairstyle is so much fun, and it's even dad approved! Can you believe it only takes 5 minutes to do?! TIP: Use a thin gauge wire instead of hanger because it's more comfortable for the kiddos!