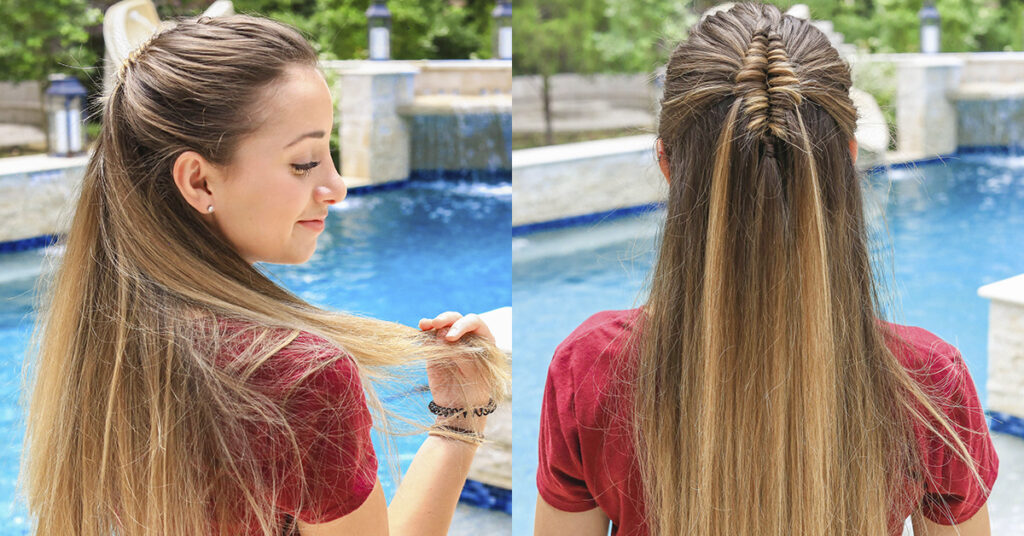 You know the Cute Girls Hairstyles squad and I are always on the lookout for fresh styles. One day, while scrolling through my Instagram feed, I came across this eye-catching Diamond Infinity Braid by @hair_glamour1 and was immediately blown away. I knew I had to try it for myself! I know we're still a while away from summer-time, but as soon as I saw this technique, I could only think of warmer weather, poolsides, and sundresses.
Fun in the Sun!
This is an excellent look for the summer because it pulls back your hair out of your face and still looks absolutely STUNNING in the back! What's even better is that this look has no limits to where you can wear it, whether it's for a quick dip in the pool or to a quick brunch with friends. I can admit I've even worn it just to hang out around my house! I'm telling you, I'm obsessed with how cute this braid. In fact, it has to be one of my favorite braids/combo hairstyles, and I can't believe how easy it is to create. I don't want to keep this a secret, so here's how to make this cool braid for yourself!
Items Needed: Spray bottle, rat-tail comb (for parting), 2 small hair elastics, and flexible hold hairspray.
Skills Level: Hard
Time Requirement: 10-15 minutes

Watch the full tutorial:
---
Diamond Infinity Braid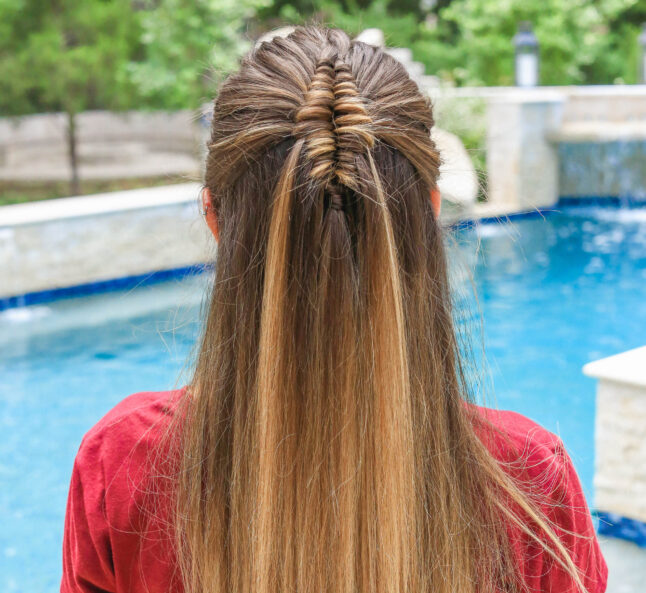 Looking for cute summer hairstyles? Learn how to re-create the unique Diamond Infinity Braid for the sunny season ahead! 
Pick up a section of hair right in the center of the hair, about one inch thick.

Pull one small section of hair to the outside, and split the rest of the center section into 2 sections

Take the smaller, outside piece of hair and go under the middle section, and over the outside piece (creating a figure 8)

Continue this same motion, adding in more hair on the side pieces for each new stitch.

When you reach the level around the top of the ear, create a stitch without adding in any new hair from the sides (to really give the hair a nice, tight grip and hold)

As you continue working down the head, begin to remove hair from each side section as you continue the same stitching, figure 8 pattern down the hair (making it more narrow to achieve the diamond shape.

To hide the elastic, either topsy tail some hair above the elastic, or wrap a little bit of hair around the elastic to make it look a little more polished.

Brush the hair to smooth it out, and hide any stray pieces of hair that are popping out with bobby pins.

Pull the top of the hair a little to create a looser, more casual look.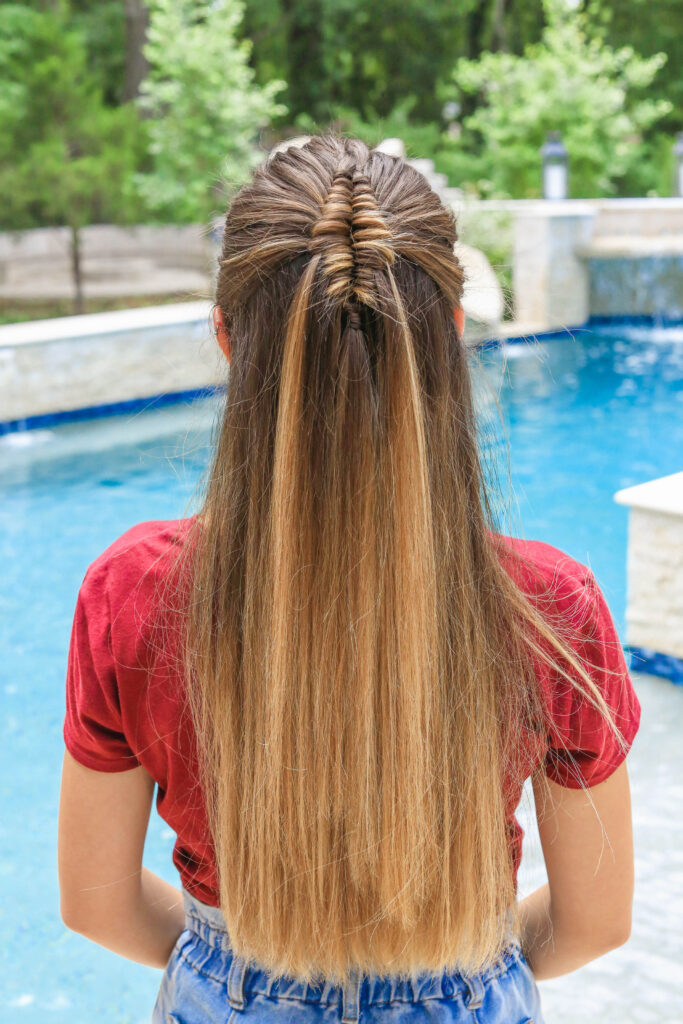 For the finishing touches, brush out the hair and hide any stray strands with bobby pins. You can also customize it by pulling hair out from the top for a looser look. And that's it! You have a funky new braid to add to your repertoire!
Looking for more cute hairstyles you can rock all year long? Click here!