One of the biggest questions I get asked is if my girls enjoy having their hair done.
In general, yes, they do. However, just like every other family, we have our moments. When it comes to filming hairstyles, we have never forced our girls to be a model, it has always come on a volunteer basis. This is why you will see CGH3 volunteering the most, and CGH4 the least.
One of our viewers, Sasha, asks the following question, "I hate going to soccer and it doesn't make me happy anymore, but I know my mom loves that I play. I want to quit, but don't know how to tell her I don't want her to be disappointed in me."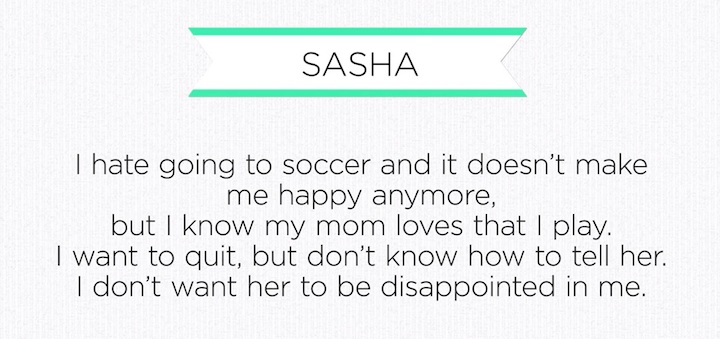 As a parent, I want to support my kids in all of their child activities, but sometimes it's difficult to notice when they're bored with their current activities and are ready to try something new. I definitely fear that my kids will resent me for making them stay in an activity that they don't enjoy. I also do not want them sitting idly by watching television or playing video games all day.
The key for us a parents and our children is always open and honest communication. In this episode of #MomMinute on The Mom's View, I'll teach you how to communicate so that everyone gets what they want!
For any of our readers, what suggestions do you have when kids are afraid of disappointing their parents? Please free to leave your comments below…
Happy Parenting!