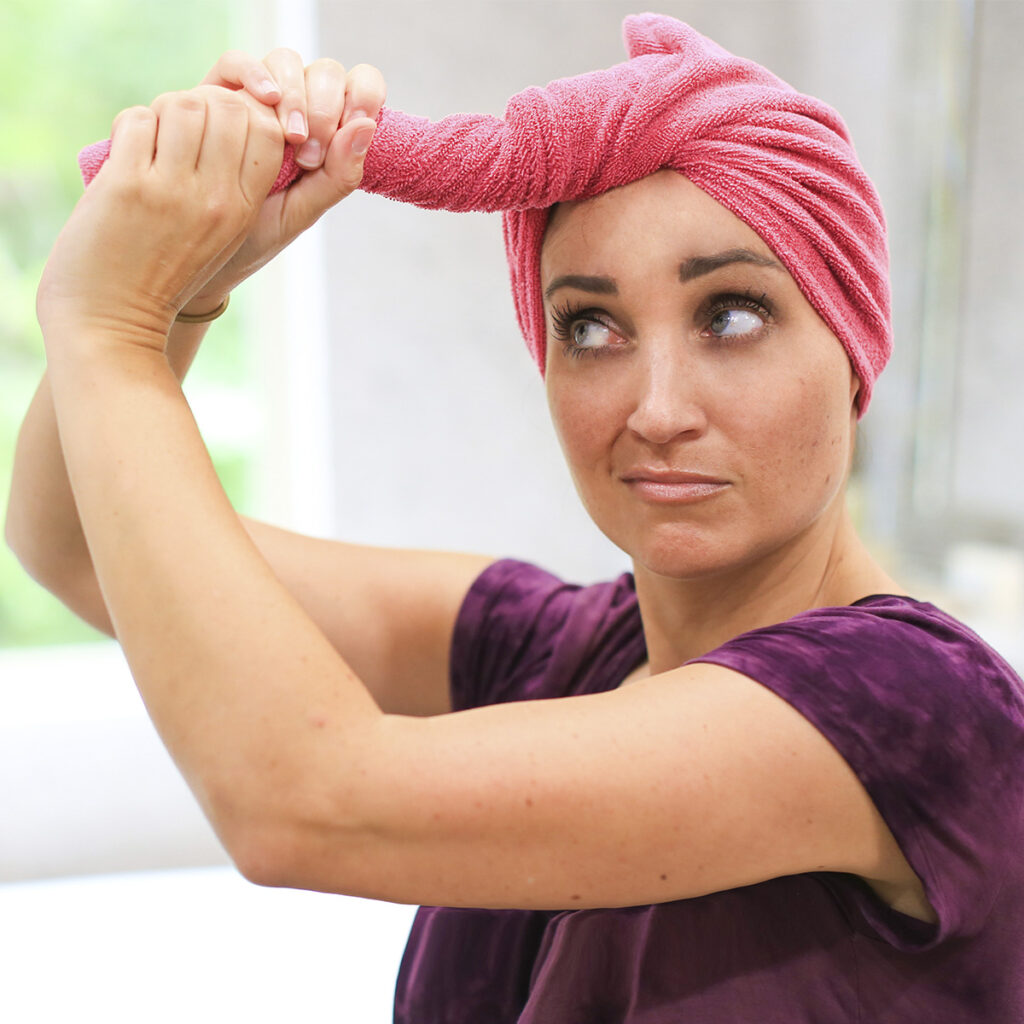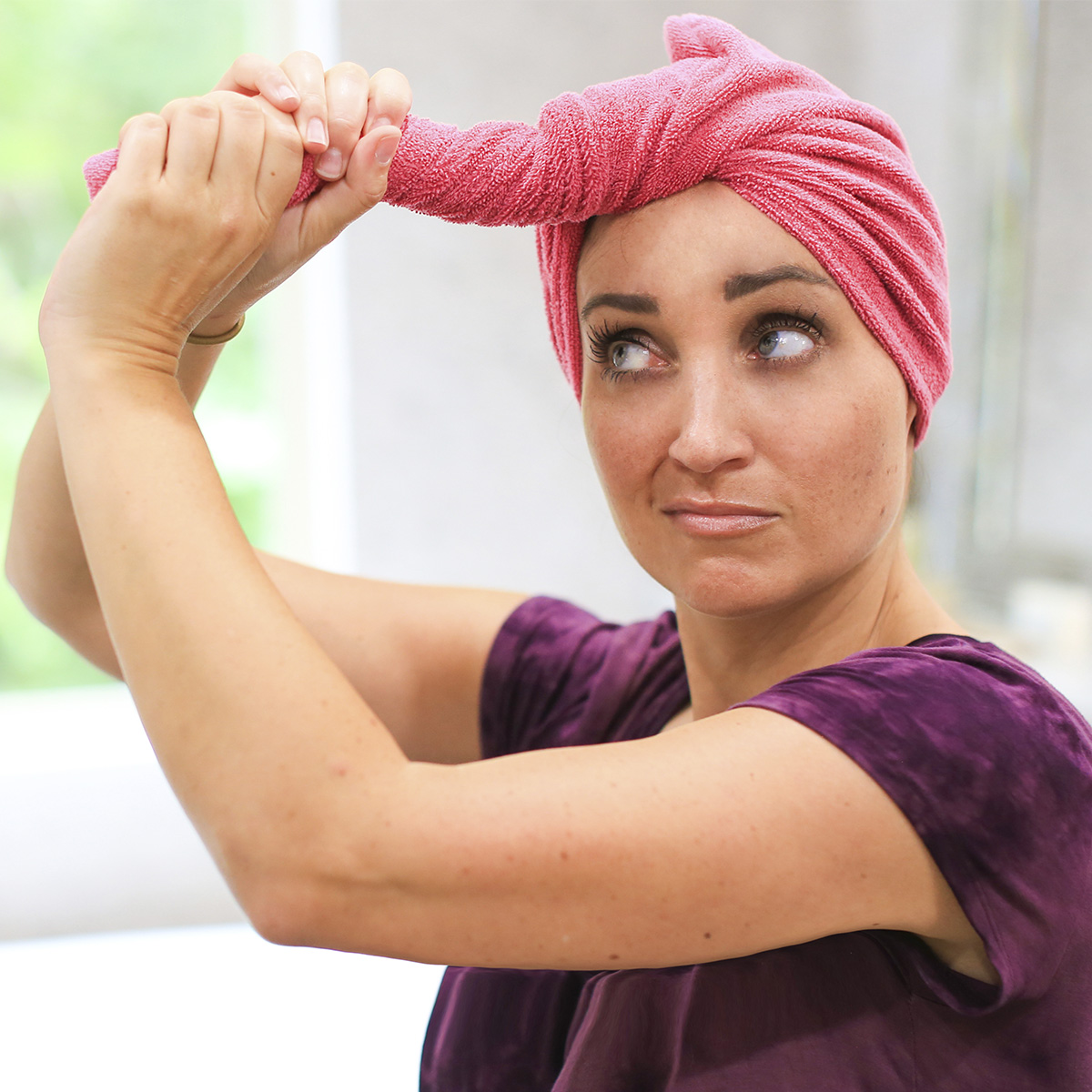 I can't tell y'all how many times I've seen the Turbie Twist. It's a microfiber towel that's supposed to help you have less blow-drying time. Definitely, it's one of those "As seen on TV products that I've wanted to test for a while because I wanted to know: Does the Turbie Twist really dry your hair better than a bathroom towel?!
Testing the Turbie Twist
You can buy the Turbie Twist on Amazon for $12, or you can get 2 for $22. They come in a range of colors and patterns. I decided to get the pink one.
For this test, I wet hair 2 times. The first time I dried my hair with a regular towel, and the second time I dried my hair with a Turbie Twist. I let my hair dry in each towel for 5 minutes, and then I blow dried my hair. I measured the results by comparing drying time with the hair dryer and the general feel of my hair.
Using the Turbie Twist is pretty easy! All you have to do is make sure you tightly twist the towel once your hair is in it. Then tuck the tip of the Turbie Twist in the loop to secure your hair. TIP: Make sure you squeeze it to absorb all of the water.
Results
The Turbie Twist dried my hair 50 seconds faster than a regular towel.
It was really easy to use.
Final Thoughts
I really liked using the Turbie Twist. Sometimes "As seen on TV" products can be a miss, but this one was definitely a hit! I love the microfiber material and the loop to hold the towel. I've used these on Paisley's hair before, so it's kid-friendly! However, I've never actually tested before now if it works better than a regular towel.
Overall, I give the Turbie Twist a "Fab"! Fab because it was so easy to use and dried my hair quicker. Plus it's super affordable and a great product to use in your hair care routine, so I definitely give the Turbie Twist 2 thumbs up!
Watch the full review: