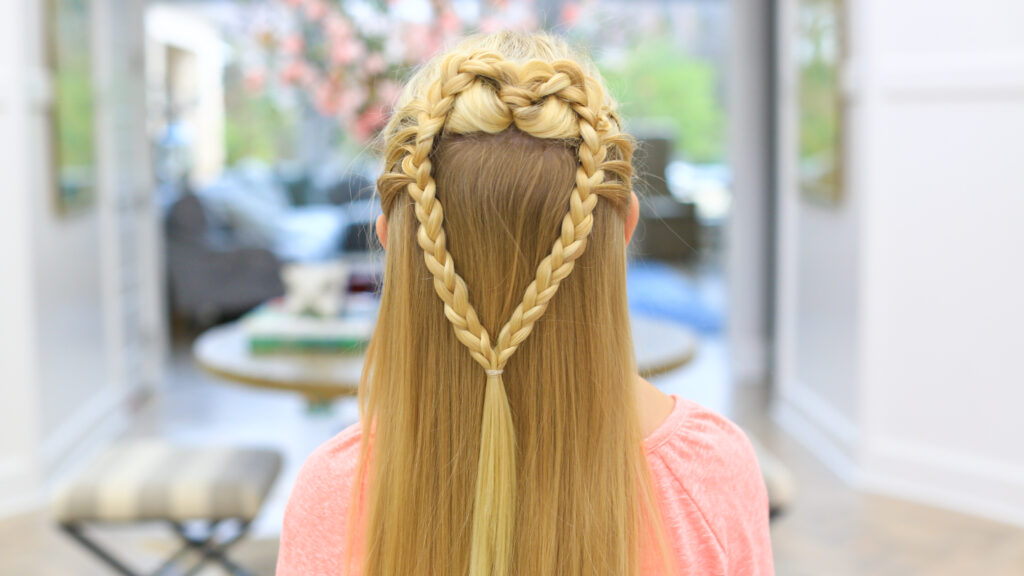 I hope you guys are ready for another DARLING hairstyle tutorial that's perfect for Valentine'sDay! Heart hairstyles are seriously some of my favorite looks to create. They're so easy, and they look so cool! What do you think of Kilee's beautiful, blonde hair??
Love is in the Hair!
I love this time of year because I get to play with so many different heart hairdos. You guys have to trust me when I say they look SO much more difficult to create than they actually are! In addition to being easy to create, they are also very versatile. I would create this style on any of my kids (ages 7-19), or even myself. Anyone can pull off this look!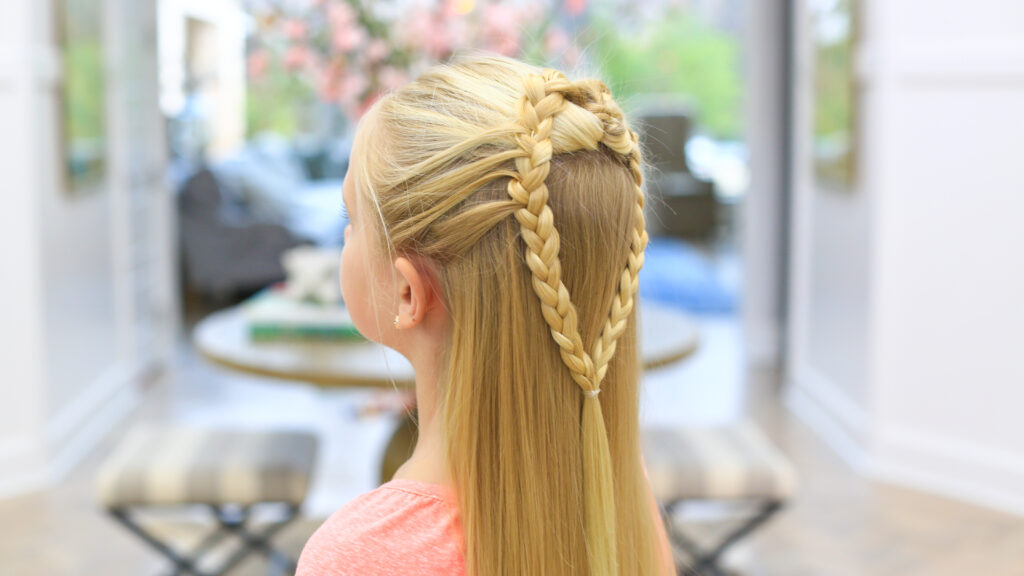 Items Needed: Elastics, topsy tail & bobby pin (if desired)
Time Requirement: 10-15 minutes
Skill level: Medium
Watch the full tutorial:
---
Mermaid Heart Braid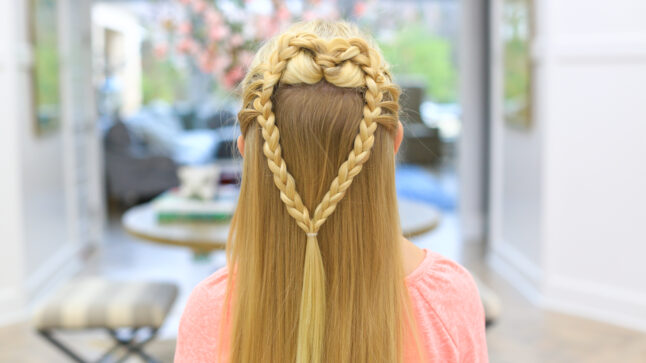 Start about an inch above the ear, and pull the hair into an elastic. TIP: Wrap hair around the elastic to hide it.

Thread a topsy tail upside down, and pull the ponytail through it. (You can use your hands, but the topsy tail makes it easier!)

Flip the topsy tail, and pull the ponytail up towards the ceiling.

Separate the ponytail into 2 even sections.

On the right section, begin to stitch a normal, 3 strand braid. Create 3 stitches.

Begin to pull small pieces from the front of her hair into the braid (only adding into the right side). Do this 4 times.

Make a normal 3 strand braid down the ponytail.

Repeat steps 5-7 on the left section of hair.

As you get to the end of the left section braid, join the two braids together. Secure with an elastic.

Fluff the top of the braids to accent the shape of the heart (make sure to only fluff the top stitches).

Secure the heart with a bobby pin.
To see your own photo recreations of this style featured in our app, feel free to tag your photos on IG using #CGHMermaidHeartBraid.