Today we are going to show you how to create a Lace Fishtail Bun combo.  We were inspired to film this from a photo posted by a friend on Instagram, HairByJakky, several weeks ago. Super Cute!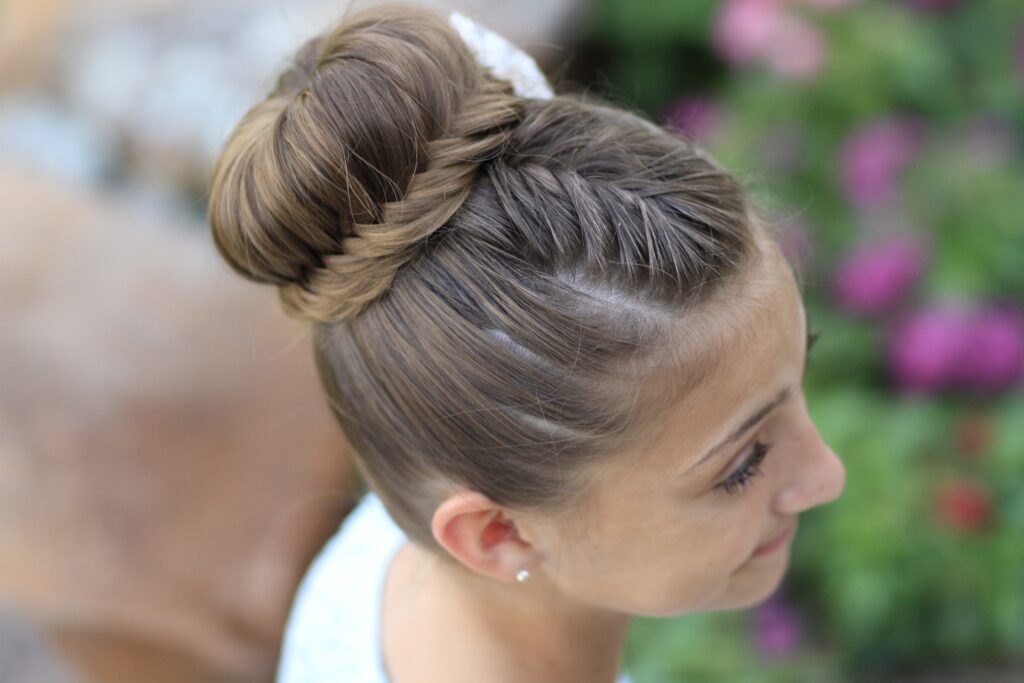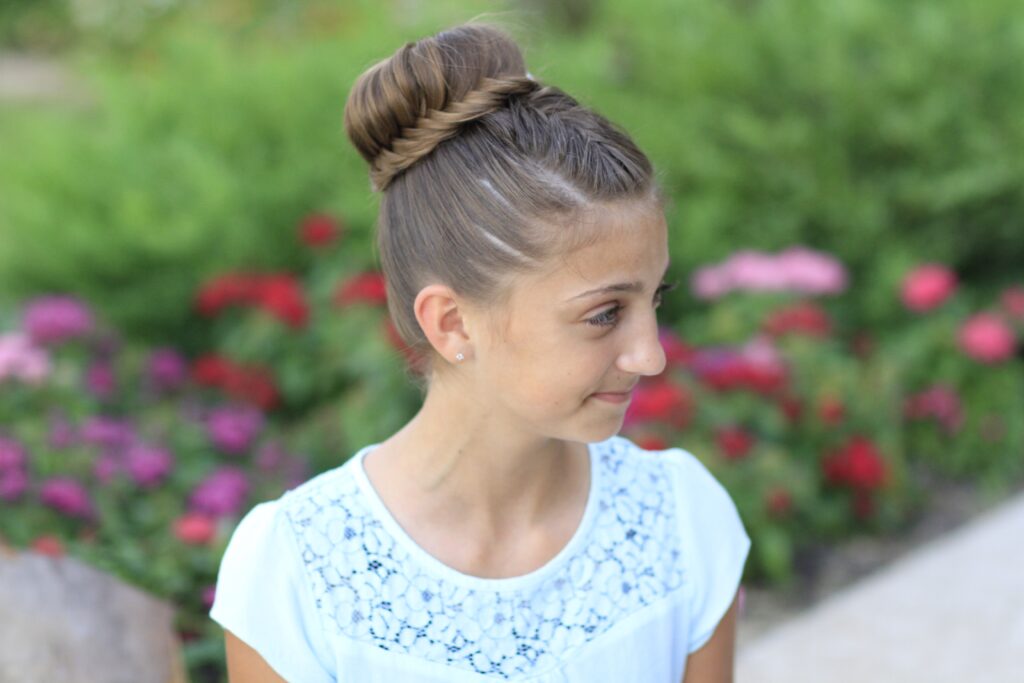 If you can fishtail braid, you can do this hairstyle!  We added a single French-back on top first to accent the combo and added a bow to make this bun "Pop"!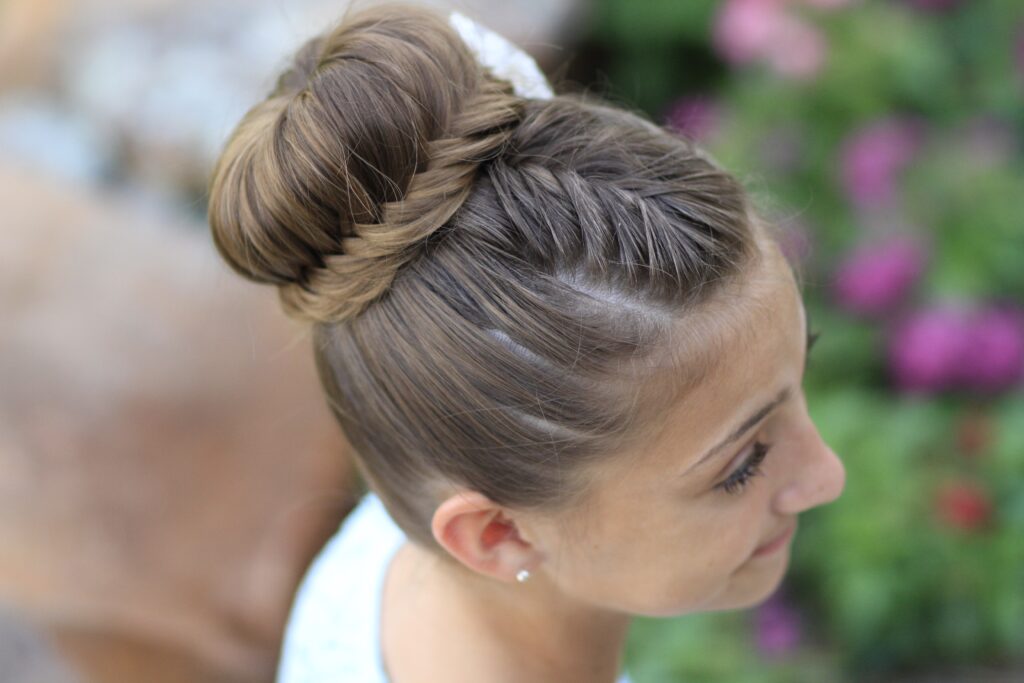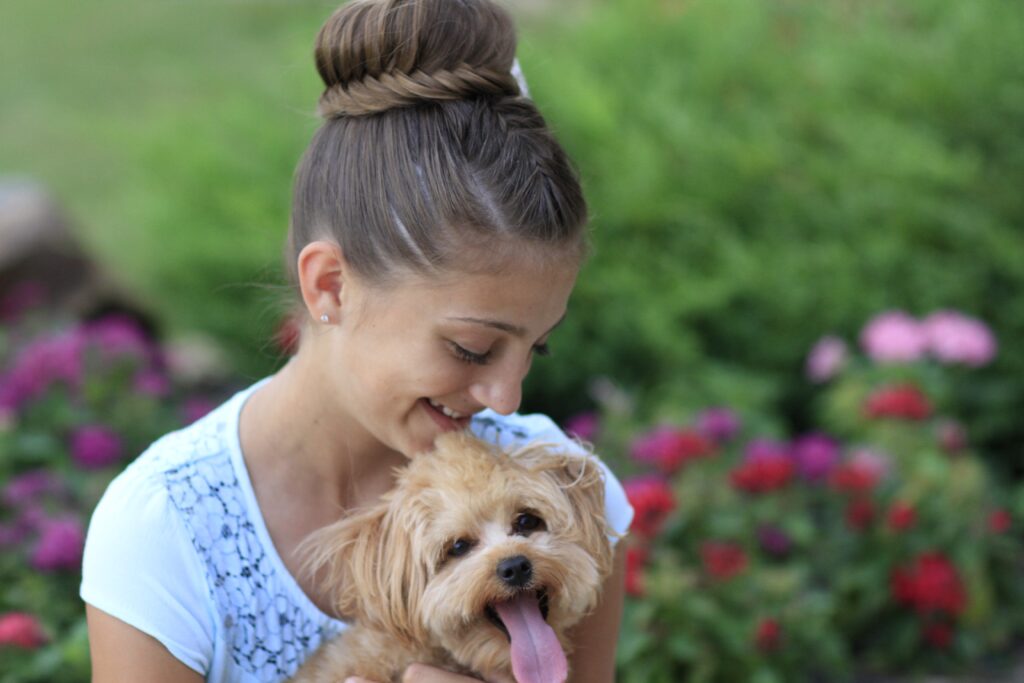 To see your own photo recreations of this style featured in our app, feel free to tag your photos on Instagram using: #CGHLaceFishtailBun
This hairstyle would be beautiful for Prom, Homecoming, formal event, or dressed down for every day!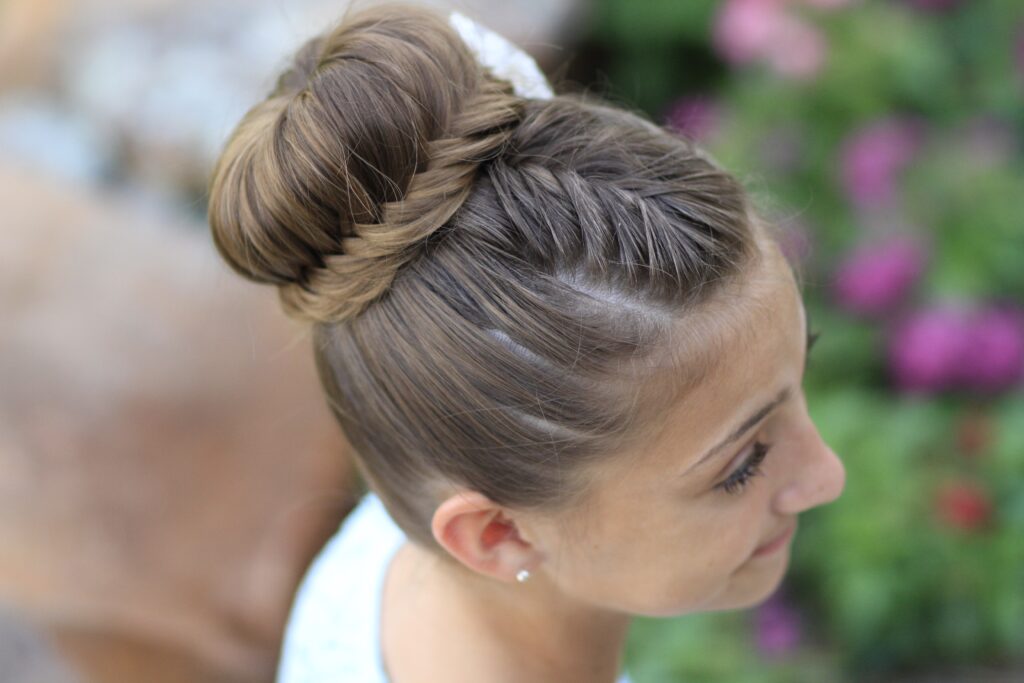 Items Needed: Brush, Rat-tail Comb, Spray Bottle, 1 Bun Maker, 1 small hair elastic, 4-5 bobbi pins, Bow, Hairspray (if desired).
Time Requirement: 6-8 minutes
Skill Level: Medium
Video Tutorial:
Step-By-Step Instructions:
Create a French Fishtail on the top center of the head ending at the crown.
Pull remaining hair back into a high ponytail and secure with an elastic.
Section off a good size chunk of your ponytail (about 1/6) and slip the bun maker on your large section of ponytail.
Let the ponytail hair fall around the bun maker covering it.  Make sure to evenly spread the hair around the donut.
Pick up your bottom piece of hair that you left out of the donut and a second strand from the top.  These will be the beginning 2 strands for your fishtail braid.
Create 1 stitch of a fishtail braid.
Beginning in the second stitch you will add small sections from the top or left side of the fishtail.  This technique is basically a French Lace Fishtail braid around a bun maker.
Continue braiding all the way around the donut.
When you get all the way around and run out of hair to add; continue a regular fishtail to the end to the hair and secure with an elastic.  This allows a bit more fishtail to work with and tuck under.
Take the braid piece and begin to tuck under your bun, wrapping around and under, and securing it with a bobby pin.
Gently tug on the outside (bottom) edge of the braid to loosen it a bit.  This adds to the fullness and overall effect of the Fishtail.
Add a couple of Bobbi pins around the bun to secure in place, and add a cute bow if desired!
If you loved this hairstyle, please feel free to leave a comment below and tell us what is your go-to hairstyle!
Happy Hairstyling!