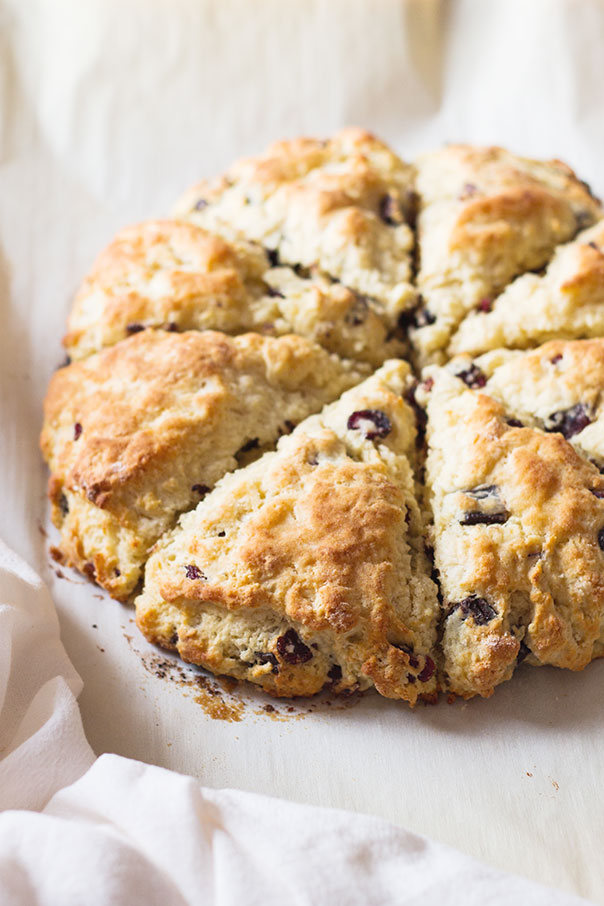 Wow, I can't believe how close we are to Christmas!!!!!! Is everyone excited????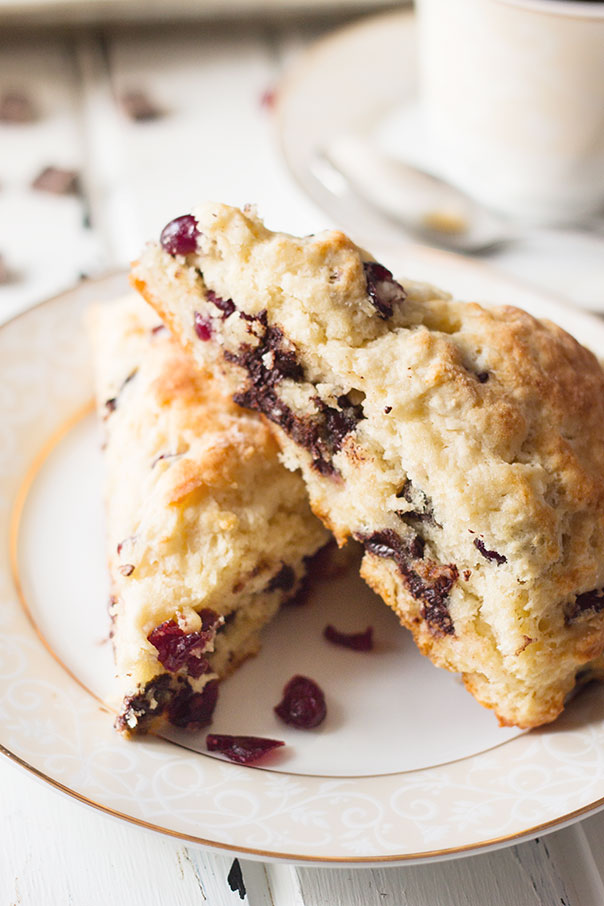 As a kid I was always excited for Christmas because, duh, presents! Now that I am all grown up it is more about Jesus, family, friends and of course FOOD!! All the Christmas baking, appetizers and Christmas morning breakfast!! So many yummy and delicious foods!When I was growing up my mom would always have a Swedish tea ring for us. I still do that for my family but I also make something different to go with it. Sometimes it's a breakfast casserole, biscuits and gravy or scones. This year these cherry and chocolate scones are definitely going on the menu!!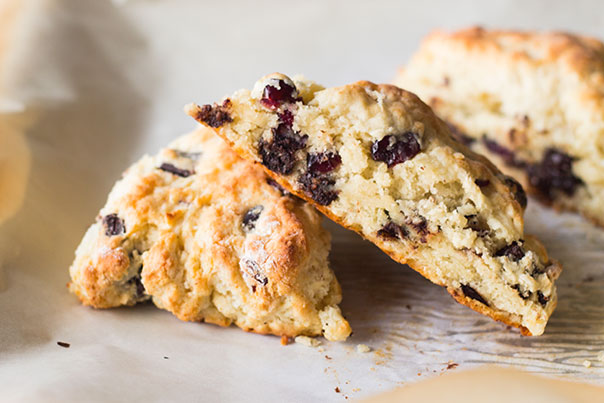 They have become my new favorite scone and the whole family couldn't get enough of them. So, if you are looking for something a little special to serve on Christmas morning be sure to give these scones a try.Cherry and Chocolate Scones
Prep time: 10 min
Cook time: 15 min
Serves: 8
Ingredients:
2 cups all purpose flour
1 tablespoon baking powder
1/2 teaspoon baking soda
2 teaspoons sugar
1/4 teaspoon salt
1/2 cup cold butter, cut into small pieces
1/2 cup dried cherries, chopped (can also use cherry flavored dried cranberries)
1/2 cup dark chocolate chunks
1 cup buttermilk (may need a little more if your buttermilk is really thick)
Directions:
Preheat oven to 450 degrees F. Line a baking sheet with parchment paper and set aside.
In a large mixing bowl combine the flour, baking powder, baking soda, sugar and salt. Cut in the butter until you have coarse crumbs. Stir in the dried cherries and chocolate. Stir in the buttermilk just until combined.
Transfer dough to baking sheet and shape into an 8″ circle. Cut into 8 wedges and bake for 15-20 minutes or until golden brown. Let cool slightly before re-cutting into wedges.