I about died when I saw that this pattern was not only for little girls, but also a matching doll. This project was so easy! It's so fun to lounge around watching movies together in so much style.
I am always apprehensive about large sewing projects, but this turned out to be super easy. Enjoy this tutorial that was featured for a TuesTay 🙂 on Millennial Moms.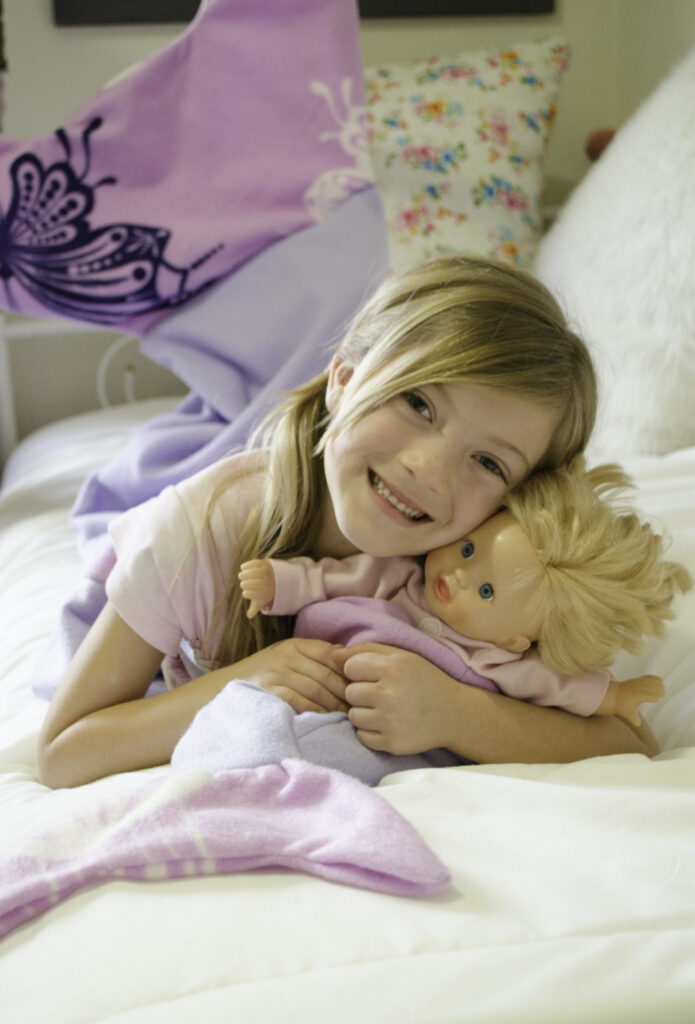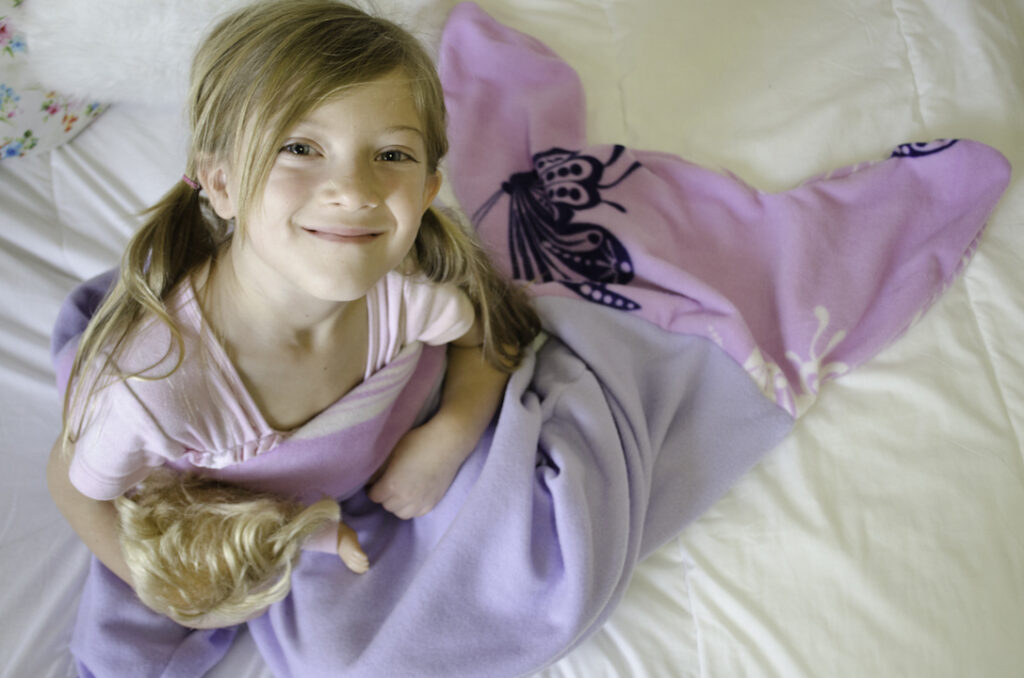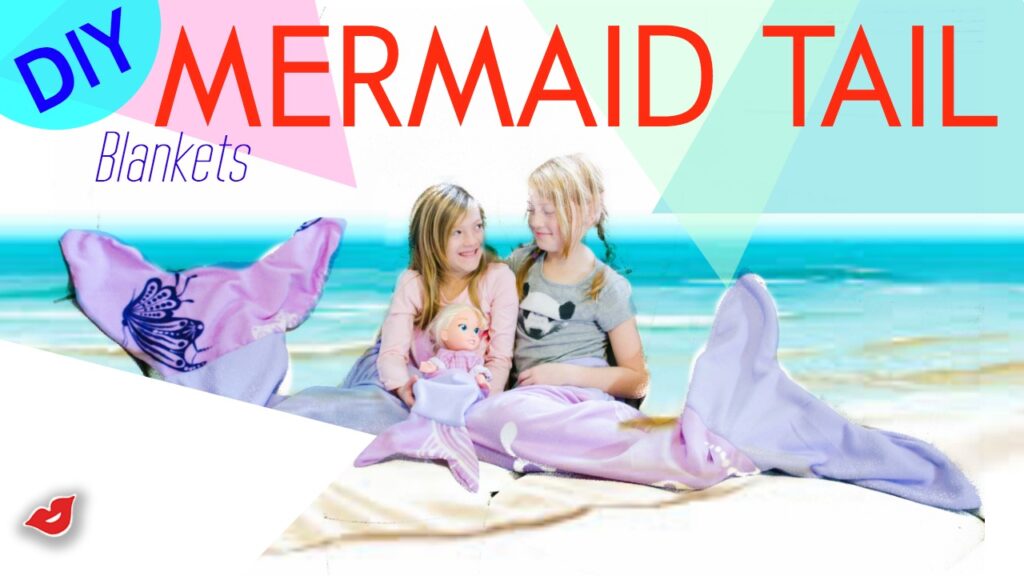 If you aren't too great at sewing or reading a pattern, this is a great first time project. The simple straight lines of the tail are not too hard, and the fleece flows really well with a sewing machine.
What you will need:
3 yards of Fleece (2 Coordinating colors) 1.5 of each (I bought a blanket kit at Joann's because it was cheaper) – I was able to make 2 blankets + The doll blanket out of one kit.
Sewing Machine
Printer
Scissors
Cute Kids to give them to 🙂
Check out the Video Here: