October 12, 2016
Hi everyone! This is Aylin from Posh Nail Art and Halloween is my favorite time of the year. I am loving all the decorations and I believe it is a super fun holiday for both kids and adults.
I'm pretty sure you'll end up wearing the scariest costumes but your nails shouldn't be ingnored on this very soecial day. I prepared some the cutest designs for Halloween.
Let's start, shall we?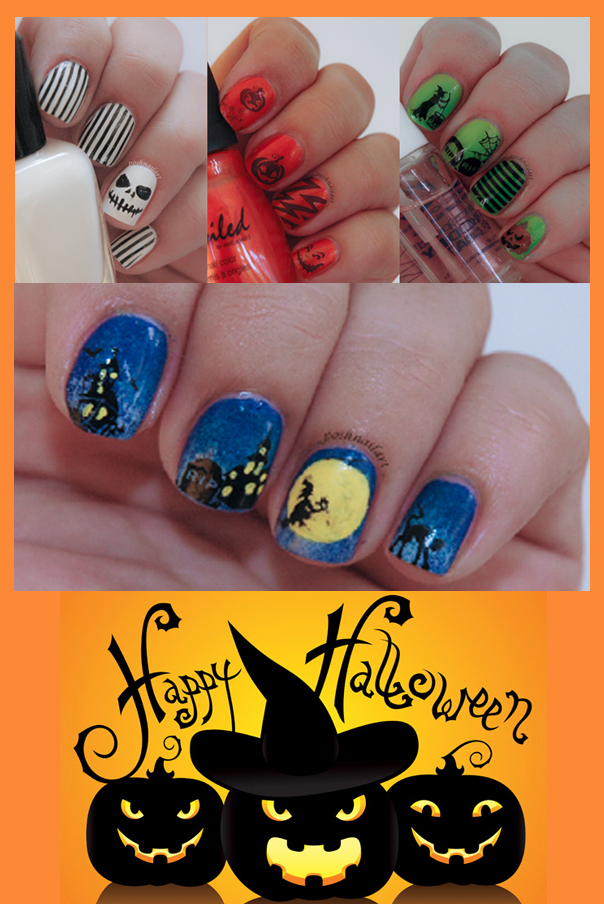 My first design is classic, yet simple. I'm sure everyone has a favorite Halloween movie but let's face it, The Nightmare Before Christmas is a must!
I used white creme polish for my base color and stamped the stripes with black stamping polish. If you don't have an image plate like this one, you can use a thin striping brush to do the black lines. For Jack Skellington's face, I used black nail polish with several thin nail art brushes.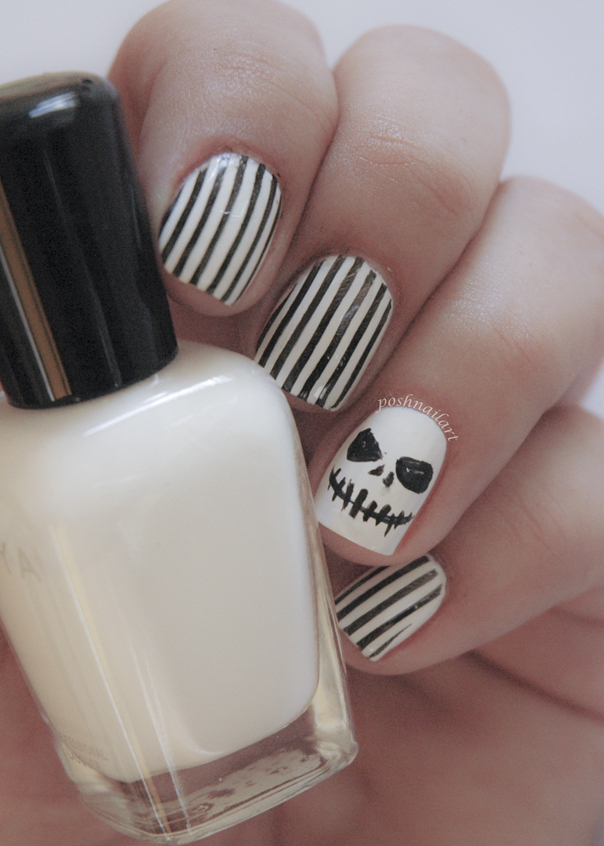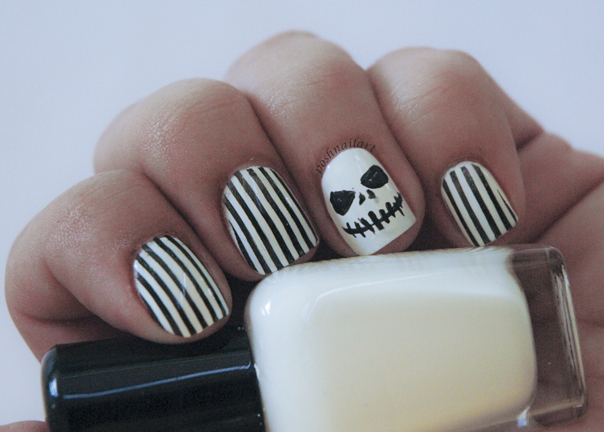 For my second design, I went for the classic Halloween color, orange and scary little Jack-o-Lanterns. These are images from various stamping plate brands. You can also use nail art stickers to decorate your nails, since Halloween themed stuff is literally eveywhere. ????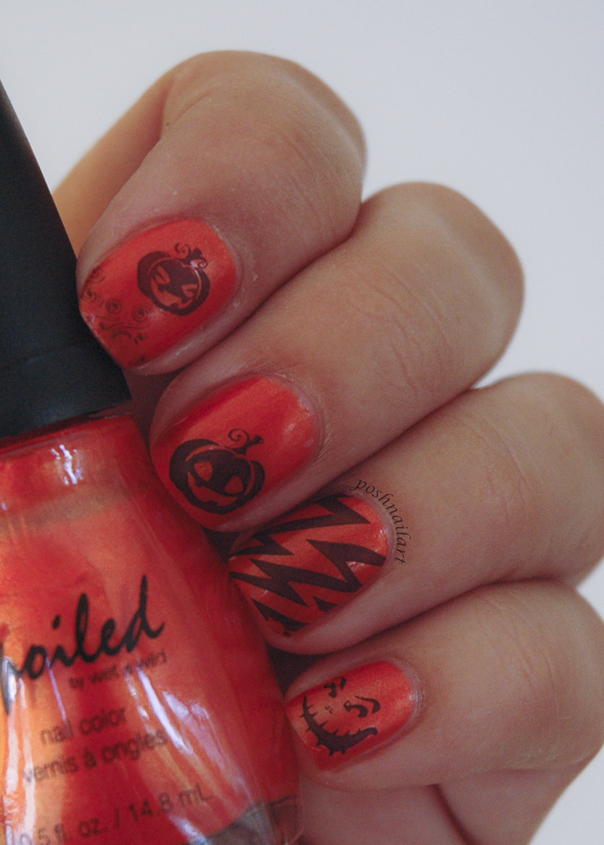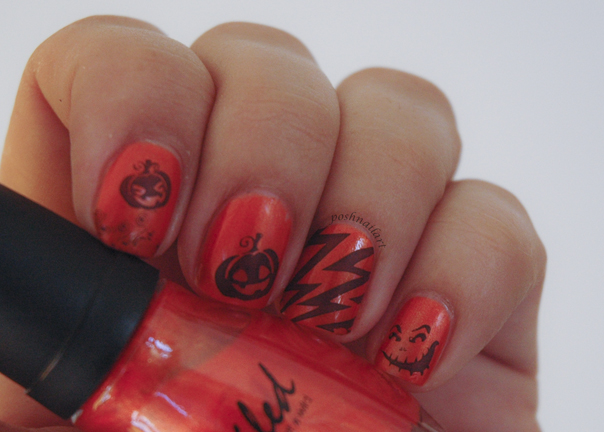 The third design is dedicated to good old witches. I used a bright green polish as my base color and stamped on the images. This mani requires some double stamping, so in order to get the images exactly where you want them, I advice you to use a clear stamper head. These stamper heads are crystal clear, so you are able to see where you are going to stamp your image. If you are into stamping like me, you should definitely get one!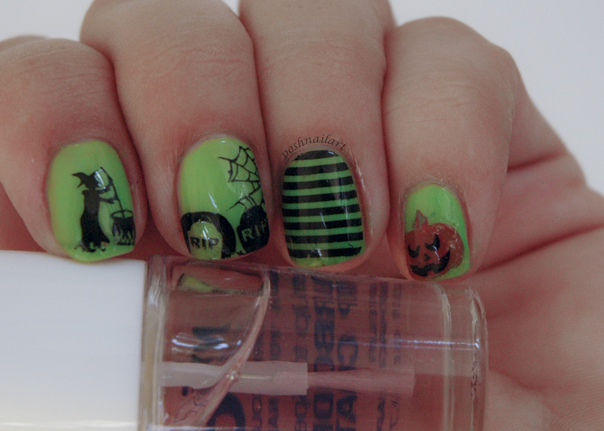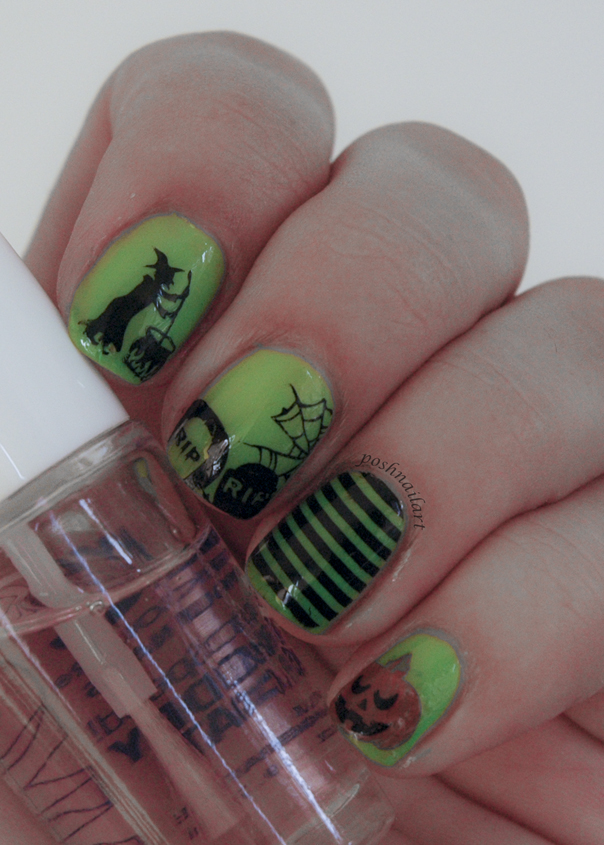 And here comes the last design for this month! I started with a blue polish as my base coat.  Then, with a make up sponge, I dabbed creme colored nail polish to the tips to create the night sky effect. I drew the moon on the ring finger with acrylic paint and a nail art brush. If you are using acylic paint, don't forget to use a topcoat to seal it, or you'll lose your design when you wash your hands.  For the other nails, I used black stamping polish and various images from stamping plates.  For the windows of the creepy houses, I used yellow acrylic paint with a dotting tool.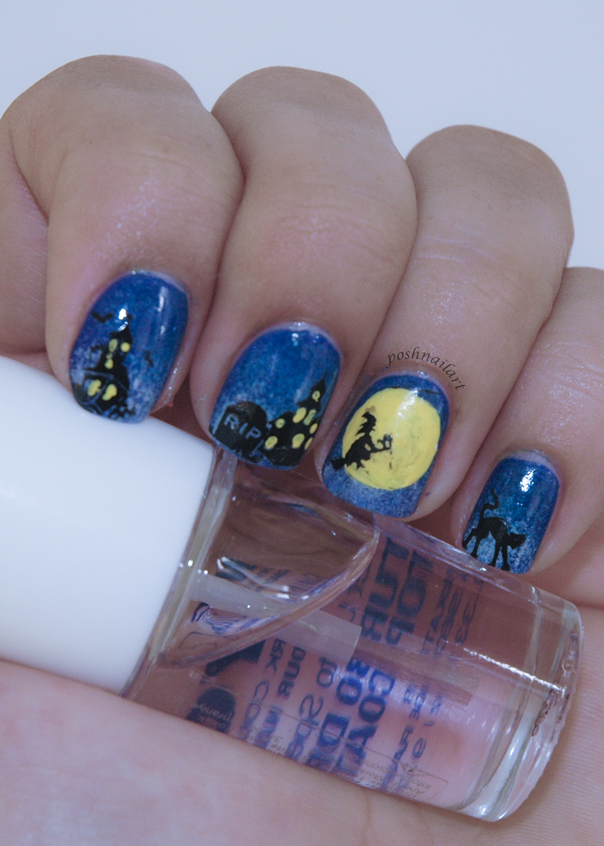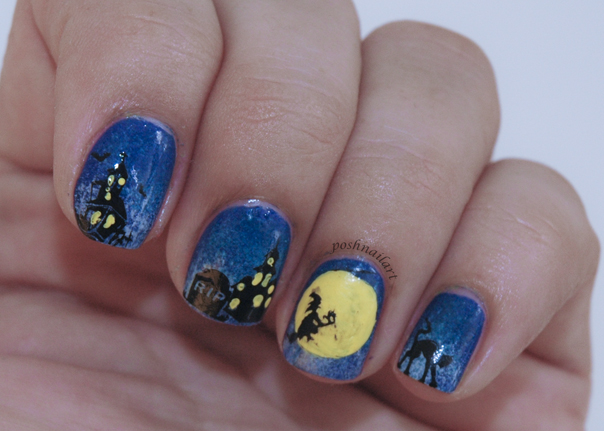 That's all for this month! I hope you have a great Halloween Night! Have fun and don't eat all the candy! ????
For more designs and ideas, you can visit Posh Nail Art blog .