With Mother's Day coming up in a few weeks, I thought it would be fun to share a simple DIY gift idea, around one of my favorite quotes.  Really, it is a gift that can be given to mom, grandma, daughter, or a dear friend in your life. The quote states, "If I had a flower for every time I thought of you…I could walk through my garden forever." Such a sweet sentiment, isn't it?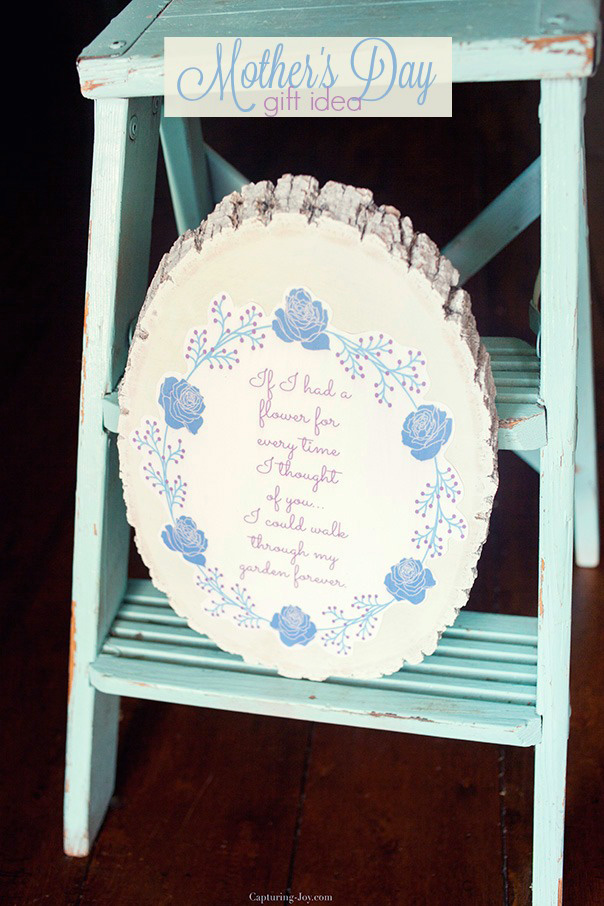 I love giving personalized, handmade gifts to those I love, I think it makes people feel extra special. You can even sign your name on the back, in case there is any confusion!
With the provided PDF print, you can easily just frame it, but I wanted to make it special, and used a piece of craft wood I found at my local craft store.
Here is what you will need for the project:
printable quote (below)
scissors
wood of any kind
white paint
mod podge
paint brush
I didn't take pictures of the process, because it's SO simple!  Here is an image of my daughter holding the print and the wood (mess up from an older project).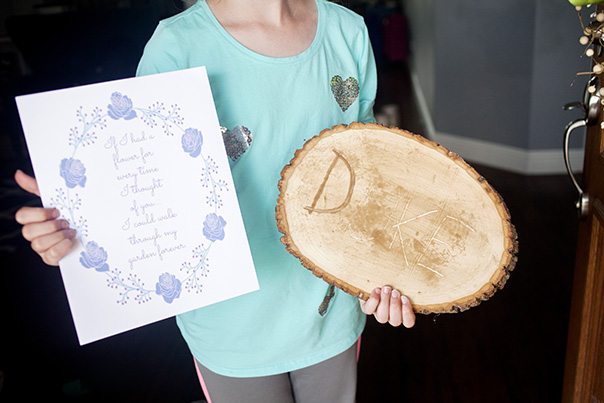 Step 1:
After I printed the quote, I cut it out around the edges of the flowers, following the oval shape.
Step 2:
Paint! You can use any type of paint, but I painted my wood with white spray paint, even around the edges. Let it dry.
Step 3:
With paint or foam brush, spread mod podge onto the wood surface, and immediately smooth print on top.
Step 4:
Once the print is smooth, spread mod podge over the top of the print, paying special attention to get all of the edges. Don't spread TOO much, or the ink might bleed.
Step 5:
Let it dry, and voila!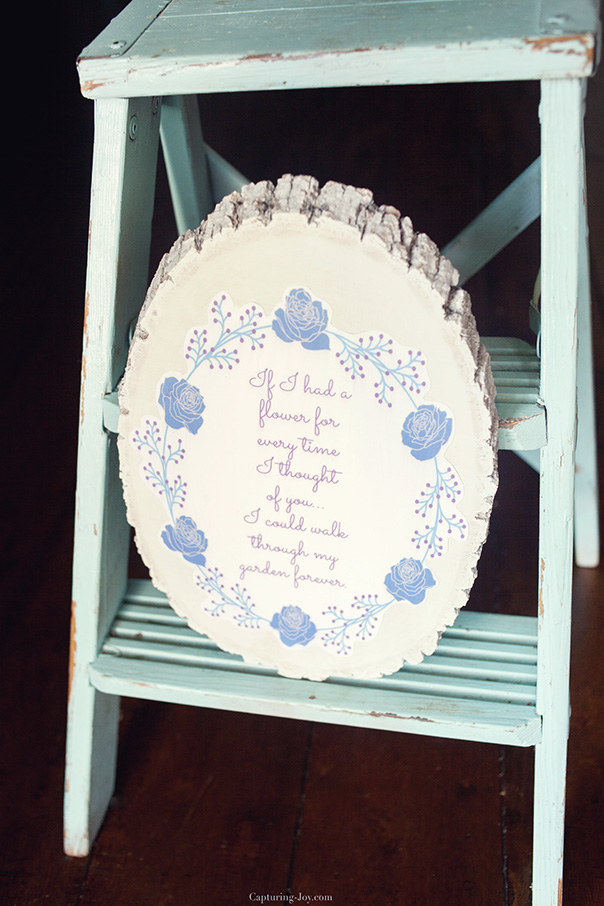 This gift can be given with an easel, or by itself, but it will need to be leaning against something when displayed.
Download the free PDF here: Flower Garden Quote
Thanks for letting me share today, you can find more holiday DIY ideas and printables, as well as our favorite family recipes, travel adventures, and photo tips, over at my lifestyle site, Capturing Joy!