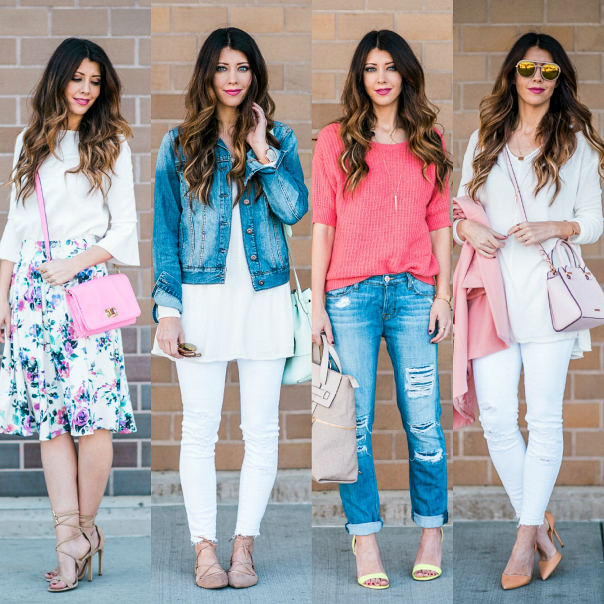 Hello everyone! I hope you all had a great February. I am very excited it's March because that means it's spring, which means warmer weather! Spring is a great time to bust out your whites and bright and pastel colors! I am a big fan of adding tons of color to your wardrobe! Here are my 15 "must have" items that everyone needs in their closet, and they transition great from spring into the summer.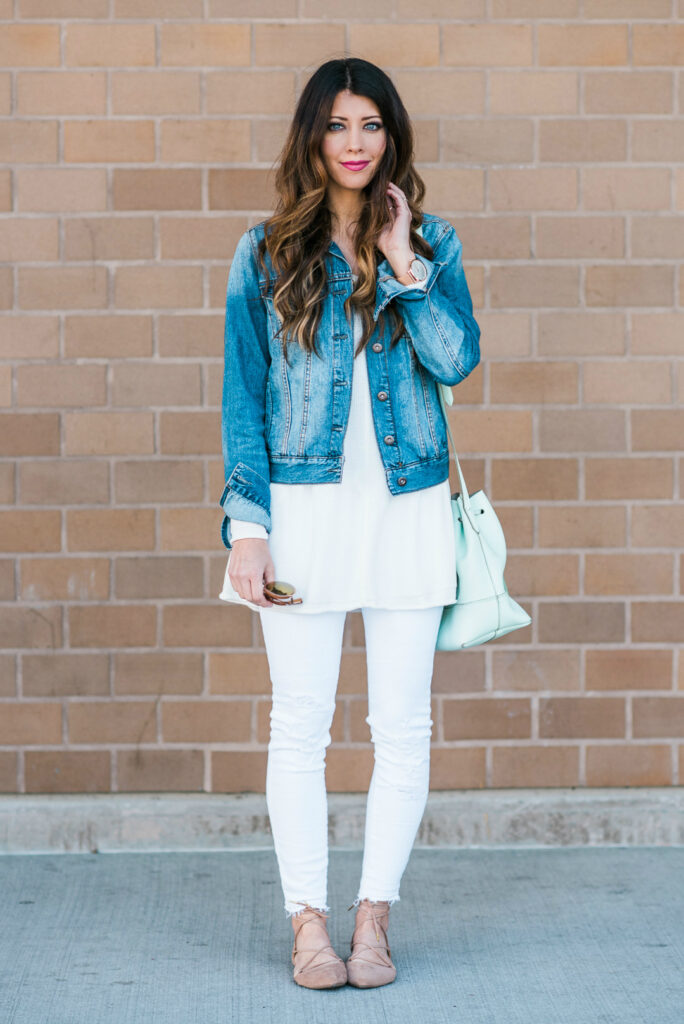 1. White Jeans & Top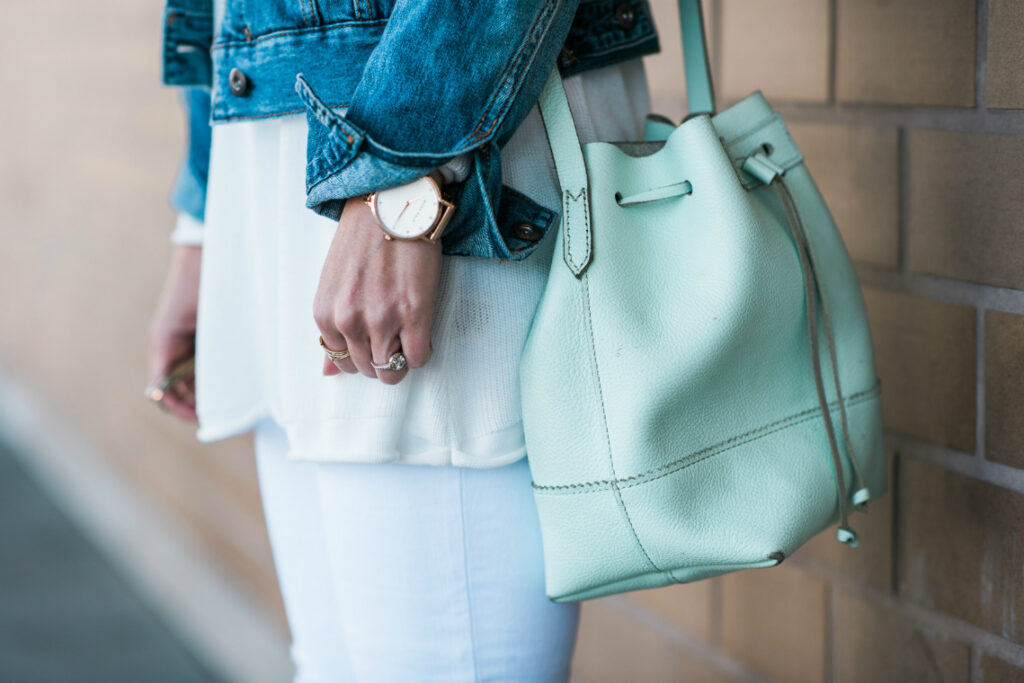 2. Pastel colored bag.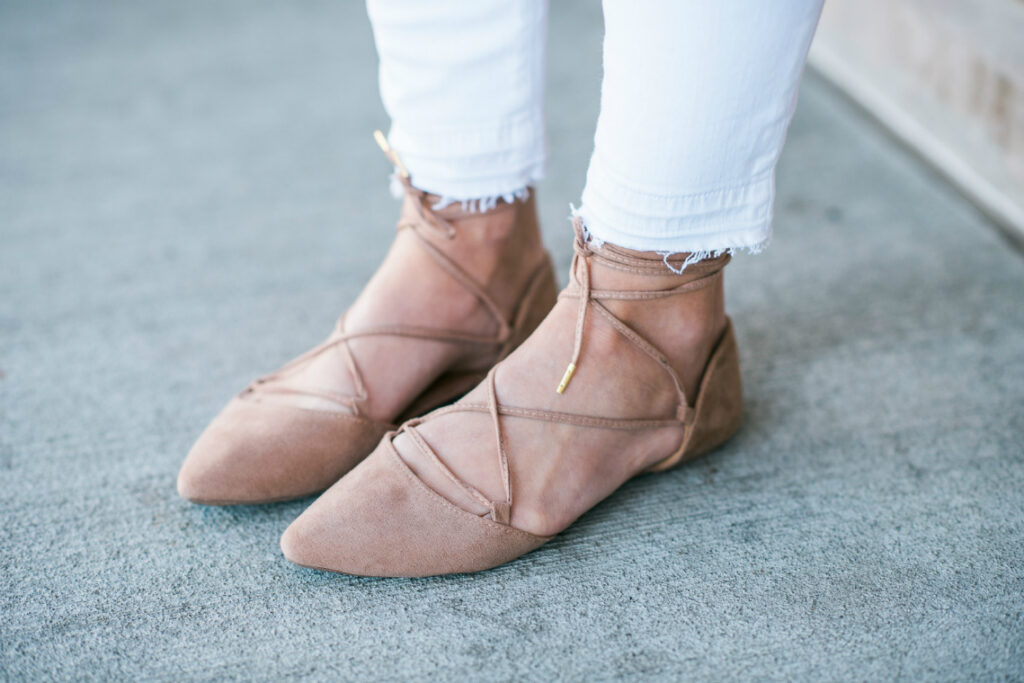 3. Lace up flats (love the neutral color)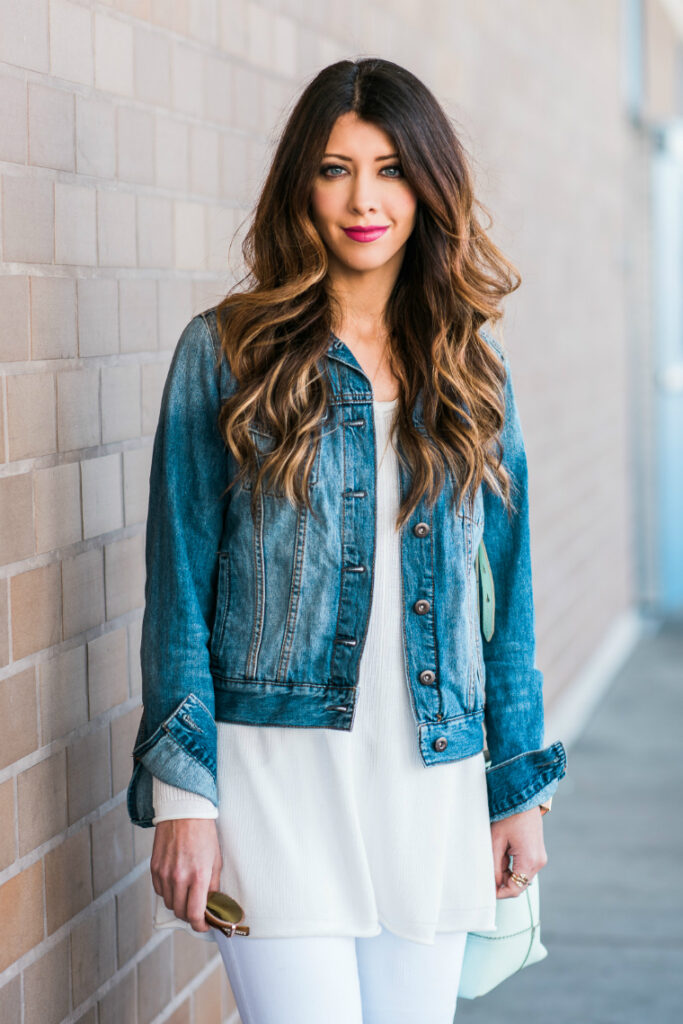 4. Denim Jacket
Jacket: F21 | Top: Vici (similar here also) | Jeans: J Brand | Bag: J crew (similar) | Shoes: Vici (similar) | Sunnies: Ditto | Watch: Peachbox
White jeans with a matching top are a favorite of mine and a must have for the spring. Wearing them together for an all white look is a chic, trendy look. Another must have is a denim jacket and a pastel colored bag. I especially love this mint colored bucket bag. Neutral colored flats always look great paired up with all white. It's a perfect, casual spring time look.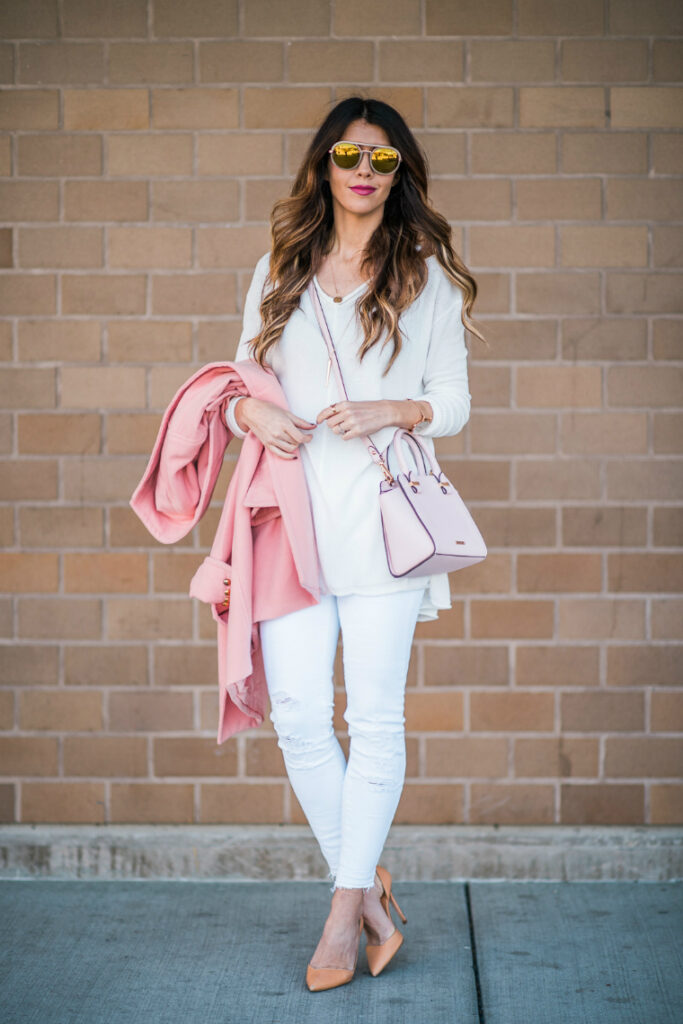 5. Fun sunnies (love these gold ones)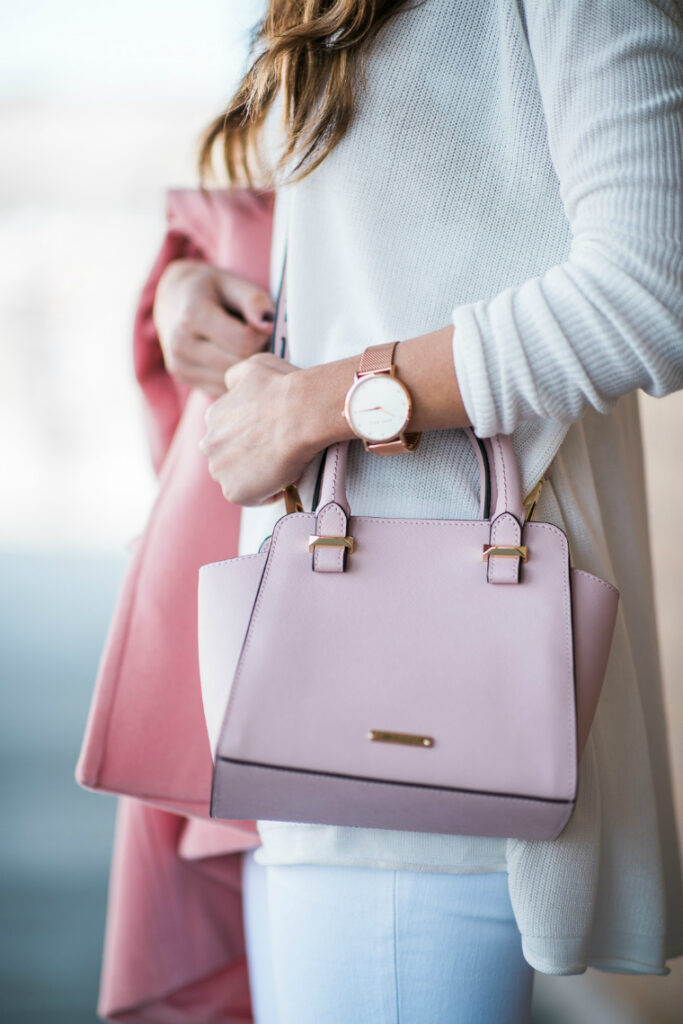 6. Blush colored crossbody bag (or anything blush color)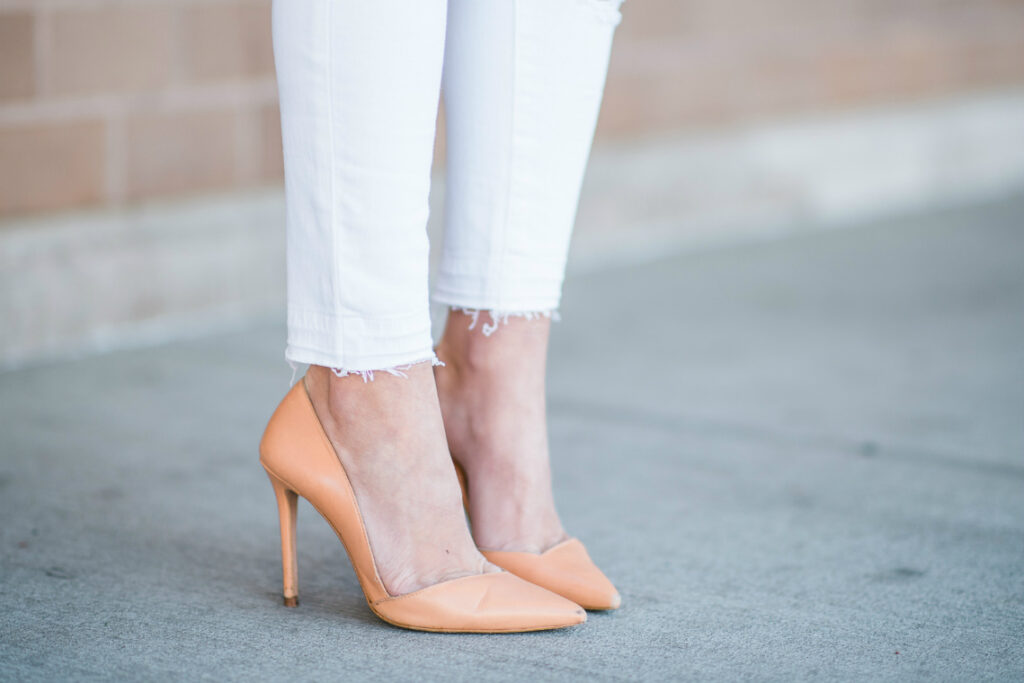 7. Neutral colored pumps
8. Pink coat or jacket
Coat: Shein | Top: Vici (similar) | Jeans: J Brand | Heels: Zara (similar & similar) | Bag: Rebecca Minkoff | Watch: Peachbox | Sunnies: Ditto
This is a more dressed up version of the looks above. As you can tell, I'm a huge of the all white look. I love to pair it with a pop of color. You can't go wrong with pink in the spring, and two different shades of pink are so cute paired together.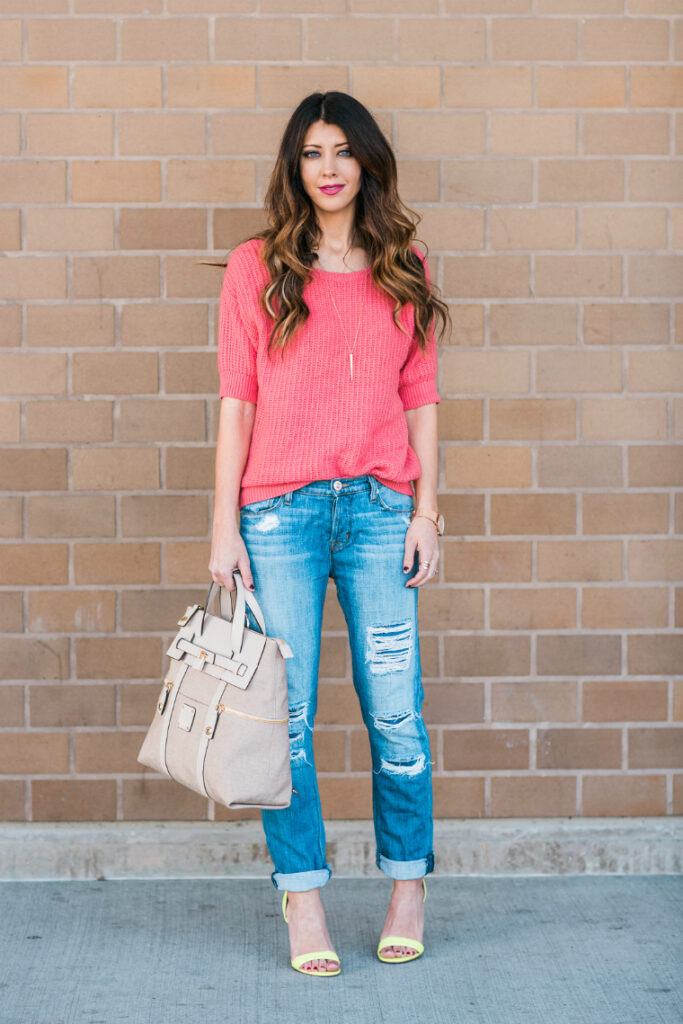 9. Bright colored top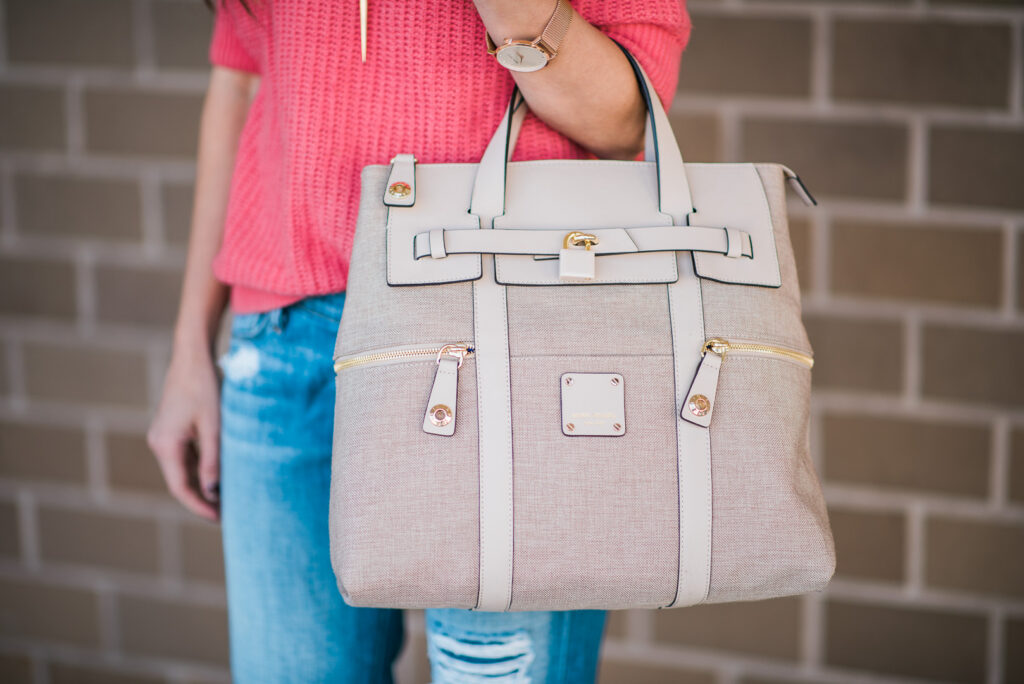 10. Neutral colored bag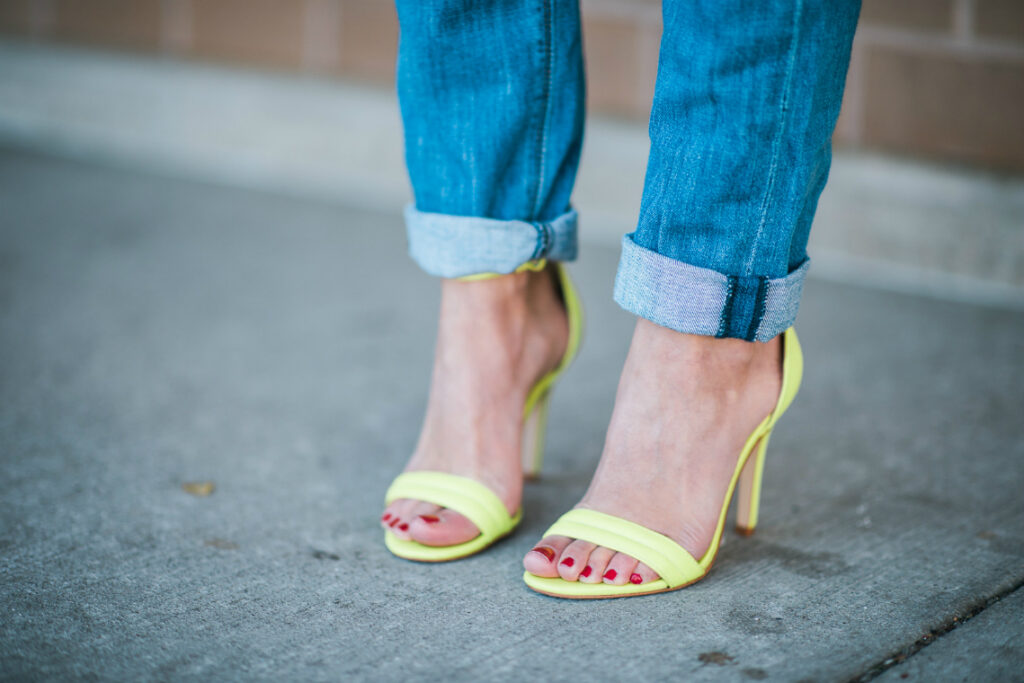 |11. Neon Heels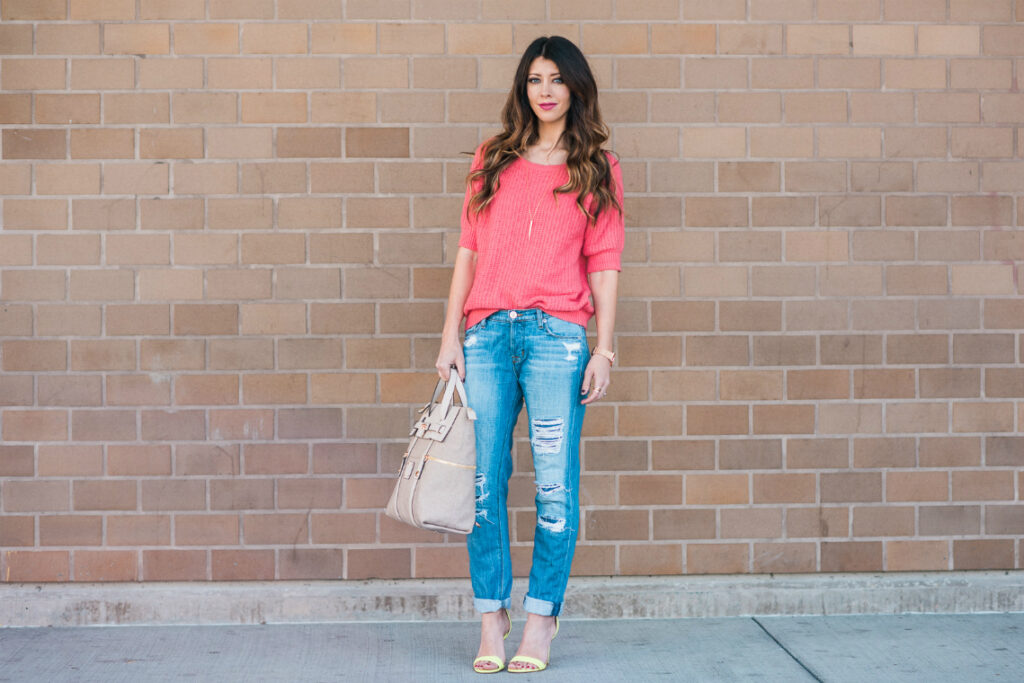 12. Boyfriend Jeans
Top: Old (similar & similar) | Jeans: Hudson | Heels: Target (similar) | Bag: Hendri Bendal | Necklace: Bip & Bop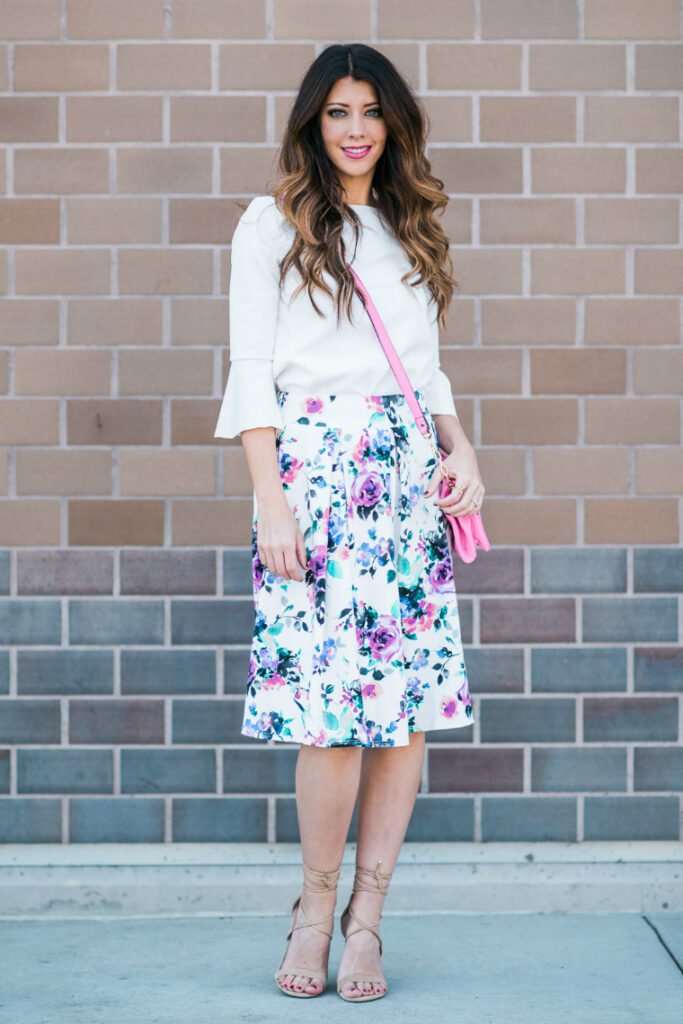 13. White Bell Sleeve Top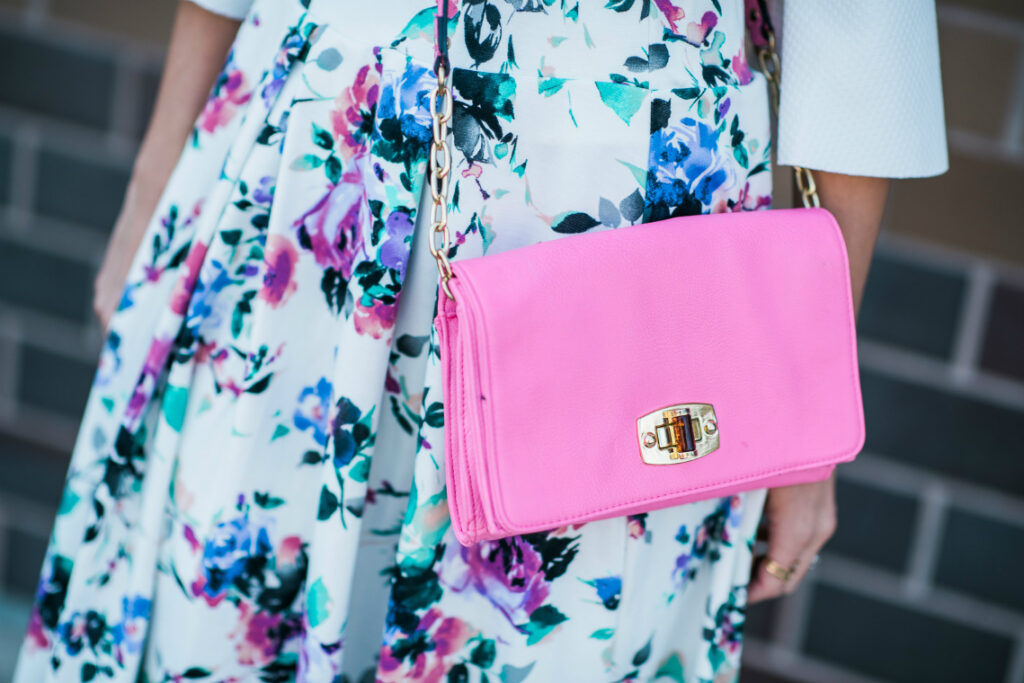 14. Floral Midi Skirt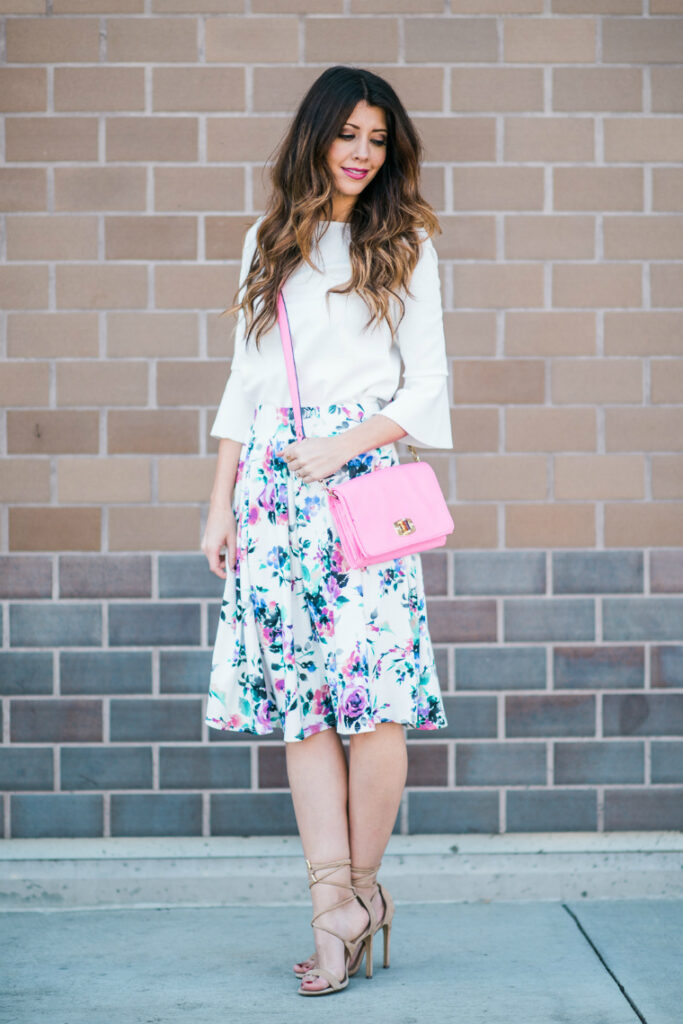 15. Lace Up Heels
Top: Topshop | Skirt:Old (similar) | Heels: Steve Madden | Bag: Old (similar)
A floral midi skirt and lace up heels are so perfect for the warmer weather. I love pairing them with a bell sleeve top and a bright colored bag. I pretty much can't live with out this look for the spring!
What are some of your favorite spring must haves?! Thanks so much for reading! XO,
For more great fashion ideas check out The Girl In The Yellow Dress!