Hey everyone! I'm Jenny from The Dot Couture.  I know it's not technically New Year's anymore, but Happy New Year!!!
Today I have some New Year's Party nail art for you – but these could work for any party occasion!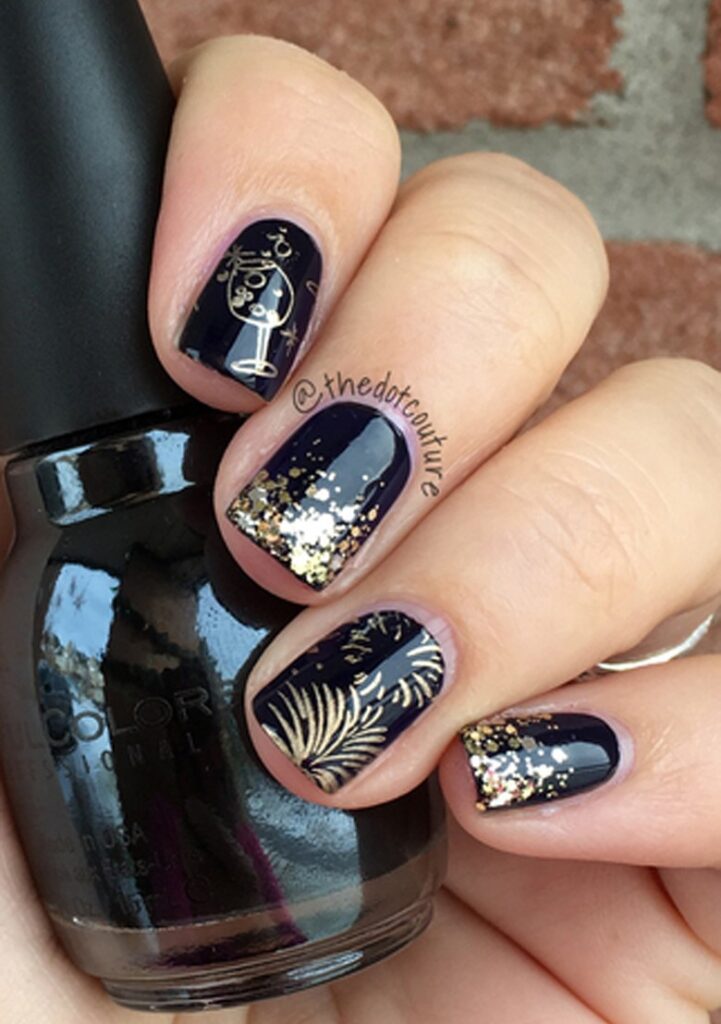 For this look you will need a black nail polish, a gold glitter nail polish, an opaque gold nail polish or stamping polish, a quick dry top coat, stamping plates and a stamper/scraper set, and (optional) a matte top coat.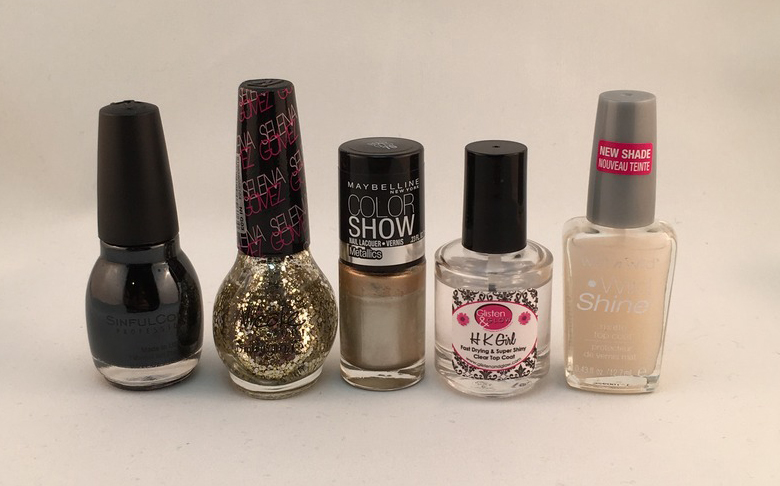 I started by painting all of my nails black ( I used Sinful Colors Black on Black, available at most drugstores in the United States, or the Real Canadian Superstore if you happen to be Canadian like I am).
I created a simple gradient using the gold glitter on my pinky and my middle finger by scraping the majority of the polish off my brush and sort of dry-brushing two-thirds of the nail downwards towards the tip of my nails. I allowed to dry and did the same thing, this time focusing on the bottom half of my nails towards the tips.
I repeated this technique a third time, concentrating the glitter on the very bottom of the nail. I love this easy no-tools look and you can do any colour combination under the sun for a really dramatic effect!
I then stamped my ring finger nail with this beautiful fireworks image from the Bundlemonster 2015 Occasions Nail Art Stamping Plate collection and an opaque gold polish (I used L'Oreal Metallic Bold Gold) using my Pueen Scraper and silicone stamper (available on both Amazon.com and Amazon.ca, as well as from Pueen directly).  Two champagne glasses were then stamped on my index finger using this plate from Cheeky Cosmetics. Stamping is an easy way to create amazing nail art – it has a bit of a learning curve and it can be overwhelming to navigate the many options out there, but once you get the hang of it, you just can't stop. I stamp quite frequently in my nail art because the possibilities are endless!!! This is also a wonderful technique if you aren't the most artistic person out there (yes I'm looking at me!)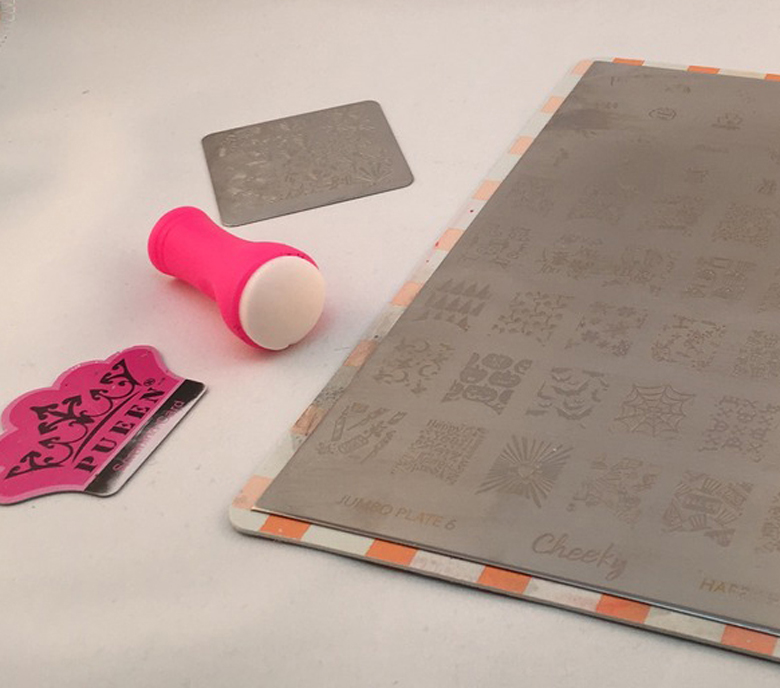 To finish and protect my look I topped it off with a quick-dry top coat (my absolute favourite top coat is Glisten & Glow HK Girl Fast Drying Top Coat, Canadian readers can buy this at Nailpolishcanada.com).
To show you how you can mix up your look, I went ahead and added a matte top coat. I love how the black and gold looks matted!!! I used Wet'N'Wild Matte Top Coat).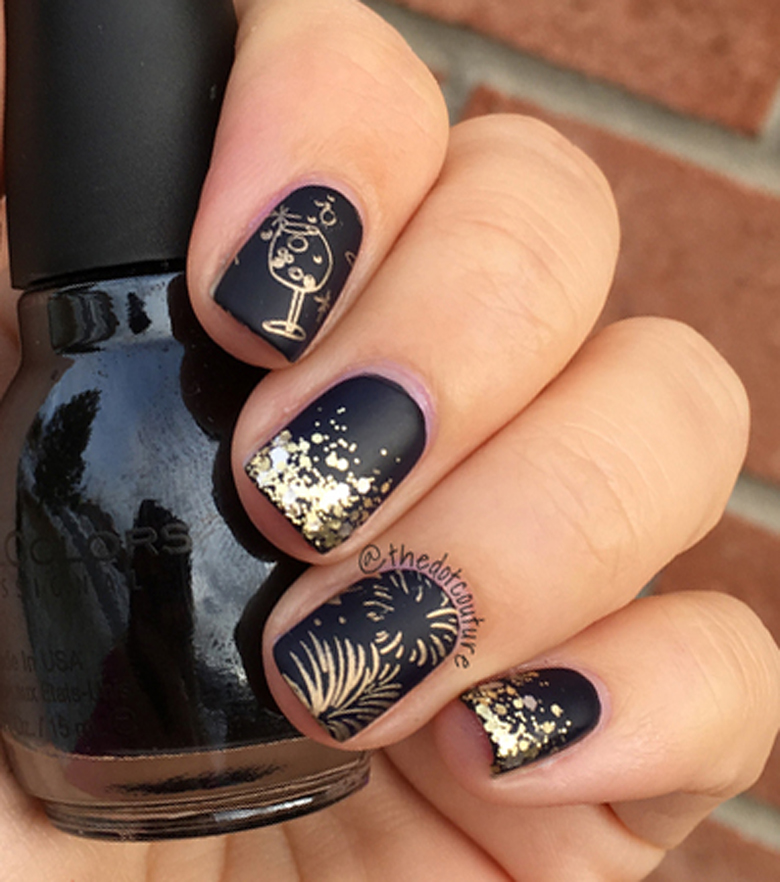 I hope this look brings you inspiration in the year ahead.  All the best in the New Year, and happy painting!!!!
You can find more great nail art ideas on my blog at TheDotCouture.