Today we're going to show you a simple recipe for a delicious Non-Alcoholic Sangria!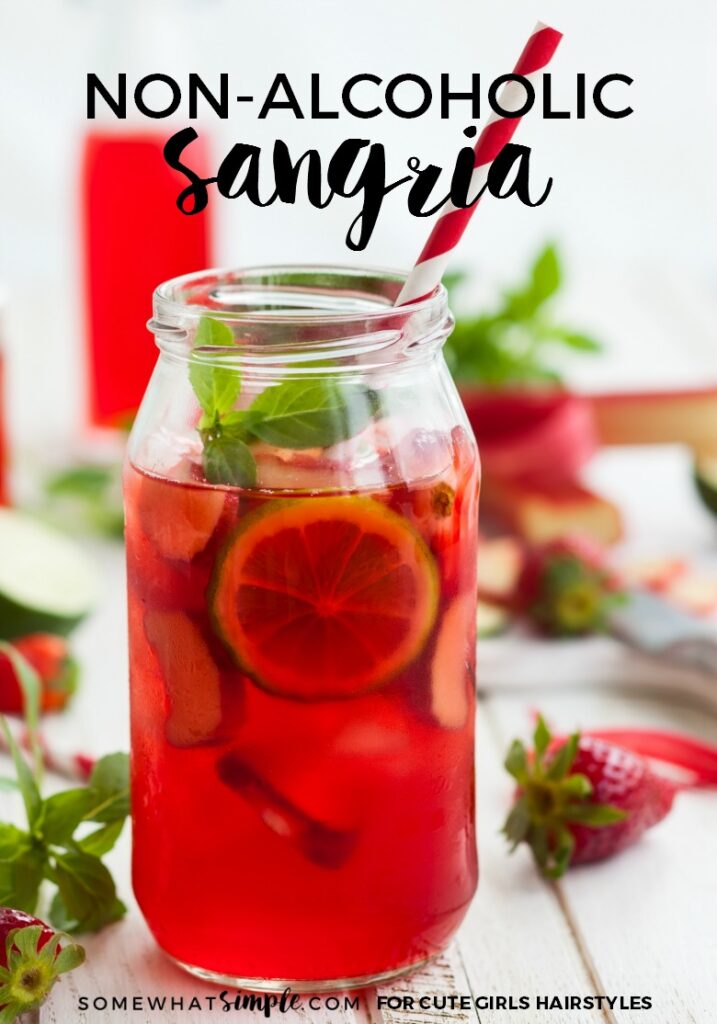 We serve this Sangria at a lot of our family gatherings and small parties. It is easy to toss together and it uses ingredients that are easy to keep on hand. And did I mention this drink is stinkin' delicious? Well it is.  In fact, just thinking about it makes my mouth water.
Here is a quick video I made for Millennial Moms on You Tube that shows how simple it is to prepare – take a look:
Do you have a simple drink recipe your family loves? I'd love to hear about it – leave me a comment in the section below!
ENJOY!
For even more delicious recipes and simple treats, please visit SomewhatSimple.com