These Watermelon Popsicles are a refreshing summer treat!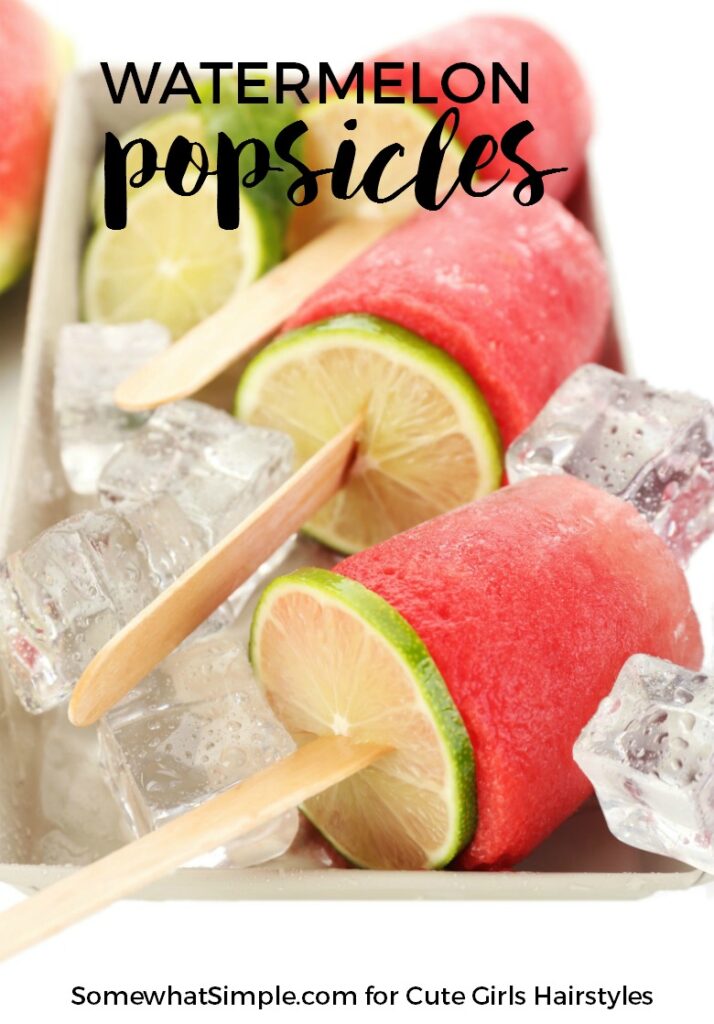 Nothing says summer like a big, juicy watermelon – am I right?  These Watermelon Popsicles are like summer on a stick!  They are super simple to make and they taste fantastic! Take a look:
Watermelon Popsicles
INGREDIENTS:
4 cups of watermelon cubes
1 tbsp lime juice
approximately 1/4 cup sugar
lime slices, optional
YOU WILL ALSO NEED: 
blender or food processor
popsicle molds or ice cube trays
DIRECTIONS: 
Toss the watermelon, lime juice and sugar into your blender. Mix until well blended and smooth.
Taste your watermelon mixture and add more sugar, if necessary.
Pour into popsicle molds, and top with a lime slice. Freeze for several hours or overnight.
Eat and enjoy!