May 13, 2011
So We Had a Little Fun
As you are all likley aware by now, YouTube has selected our channel as one of their four May 2011 OnTheRise finalists!!!  {The voting period ends on Wednesday, May 18th at 6pm PST, and no registration is required.}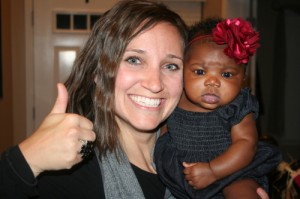 In an effort to solicit as many votes as possible, my daughters and I filmed a video late Wednesday night with roughly 10-15 minutes preparation!  We uploaded the video to YouTube that night and it has bolstered our vote count tremendously!
If anyone is wondering where my son is, he fell asleep  in his bed because my four girls do not arrive home from dancing lessons until really late on Wednesday nights.  We had a blast filming this!   If you would like to see the video, you can see it here…
Also, don't forget to *vote here* and enter our $100 Gift Card Giveaway in conjunction with this YouTube contest!  Thanks again to all of you wonderful friends who have taken the time to vote for CuteGirlsHairstyles!
Happy Hairdoing!

* Note from Mindy: Don't forget to follow us on BlogLovin, a new easy-to-use blog reader!