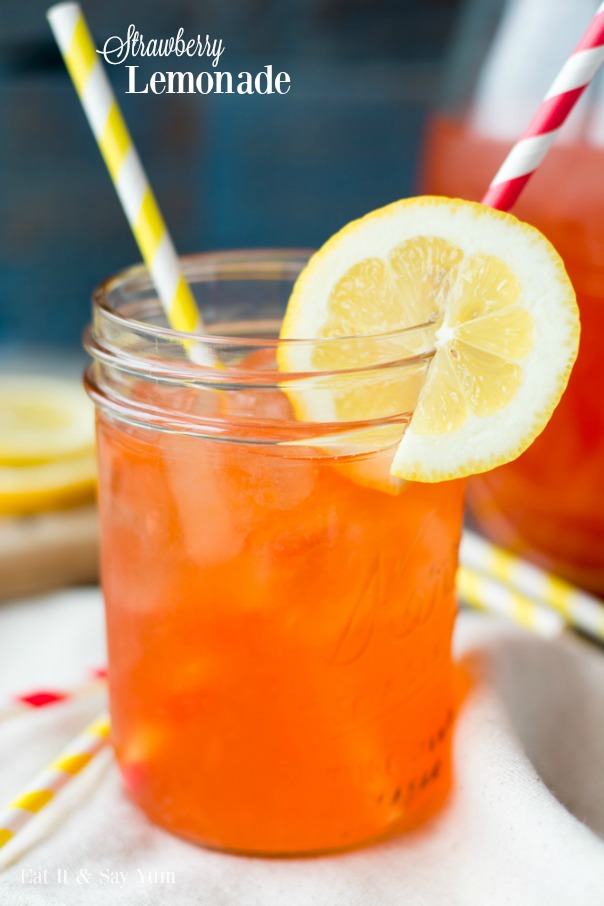 I know what your Summer needs!  Homemade Strawberry Lemonade!  This delicious drink is easier to make than you might think, and you will find yourself wanting it all summer long.
I squeeze fresh lemons and make a simple syrup with strawberries to make this sweet treat.  All you need after that is water and ice.  Easy.
Easy enough that my kids LOVE to help make this.  It doesn't take long for them to juice some lemons, and they think it is just the best thing ever.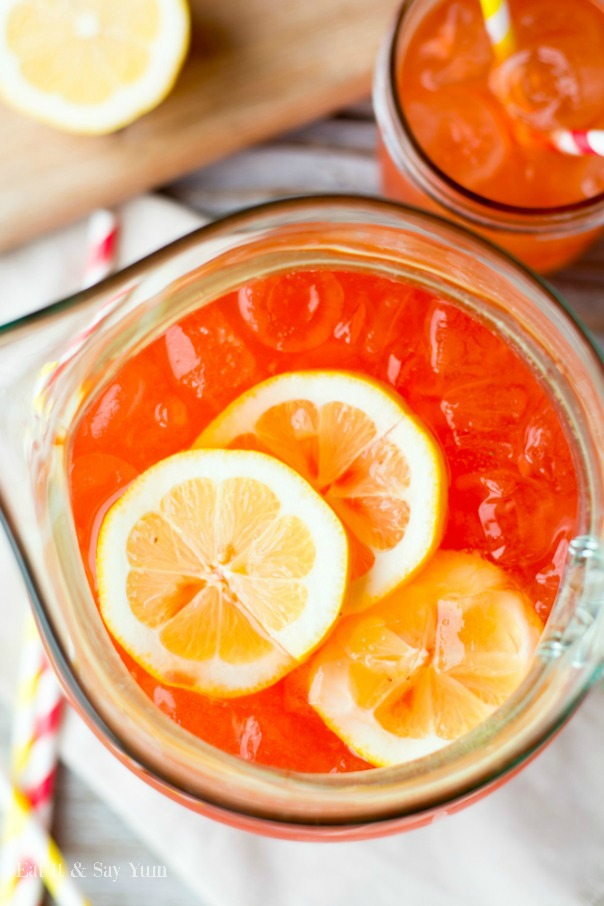 After juicing the lemons, I strain the juice.  It gets out any pieces of seeds, and most of the pulp.  I'm not a fan of lemon pulp in my drinks, but if you like it you could leave some in.
I don't strain the strawberry simple syrup, however.  But if the strawberry bits bother you, you could definitely strain that as well.
Once the simple syrup is cooled to room temp, you just mix everything together.  I make the lemonade a little strong, and add ice.  So as the ice melts the lemonade doesn't get too watery.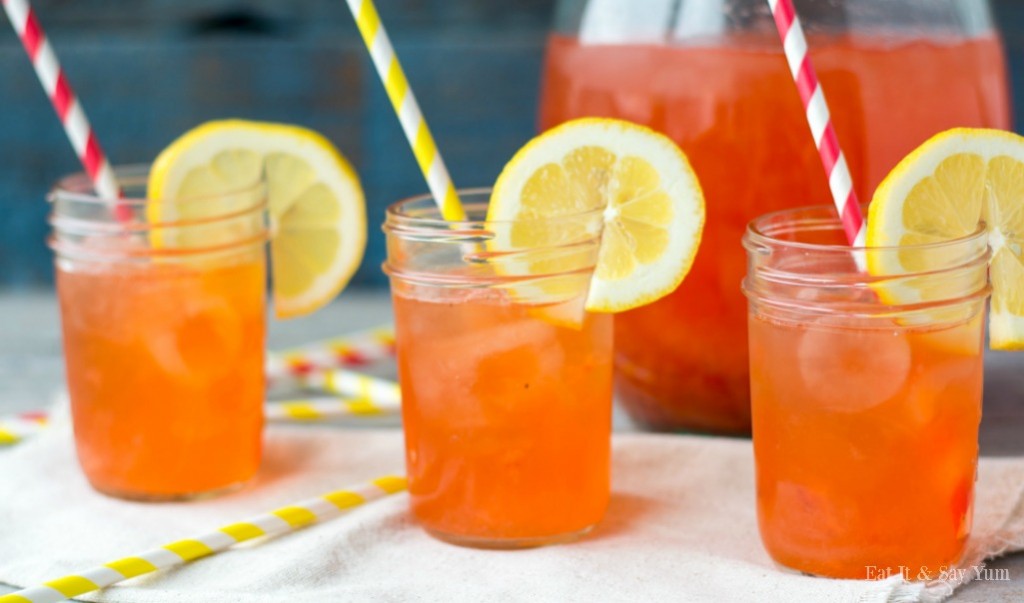 Homemade Strawberry Lemonade
Recipe:
1 1/2 cups of strawberries- fresh or frozen (and thawed)
1 cup sugar
7 cups water- divided
1 1/2 cups lemon juice- fresh is best
ice
lemon slices as garnish
Directions:
 In a medium pot, over medium-high heat, mash the strawberries and add the sugar and 1 cup of water.  Stir together until the sugar is dissolved.  Set the pan aside to cool the strawberry simple syrup to room temperature.
Juice enough lemons to get 1 1/2 cups of juice, then strain the juice to remove seeds and pulp.  Add the lemon juice, cooled simple syrup and the 6 remaining cups of water to a serving pitcher.  Add some ice to keep the lemonade cold, and serve right away.  Garnish cups with lemon slices, and/ or add lemon slices to the pitcher of lemonade. Store leftovers in the fridge.
For even more great recipes visit Eat It & Say Yum.