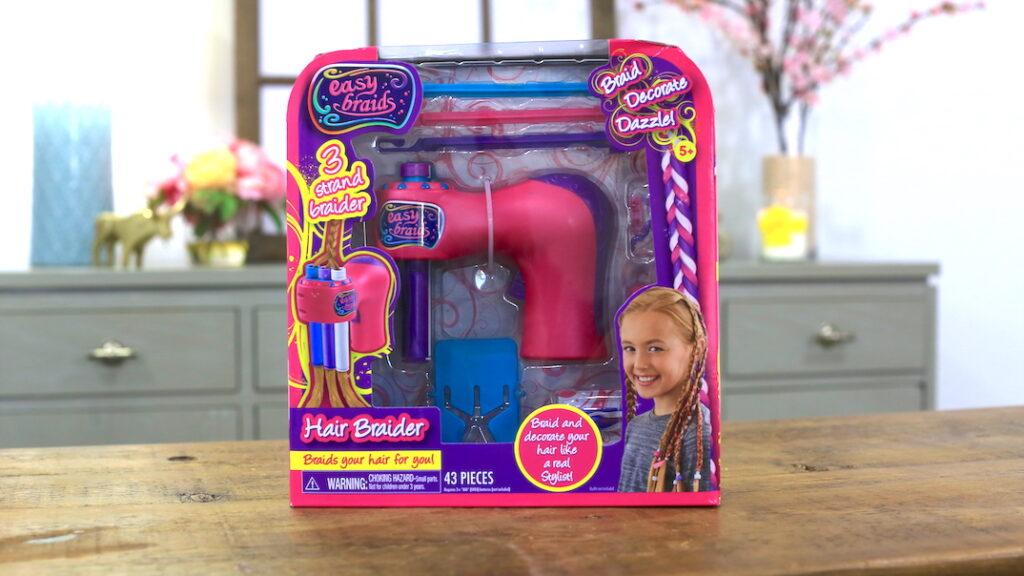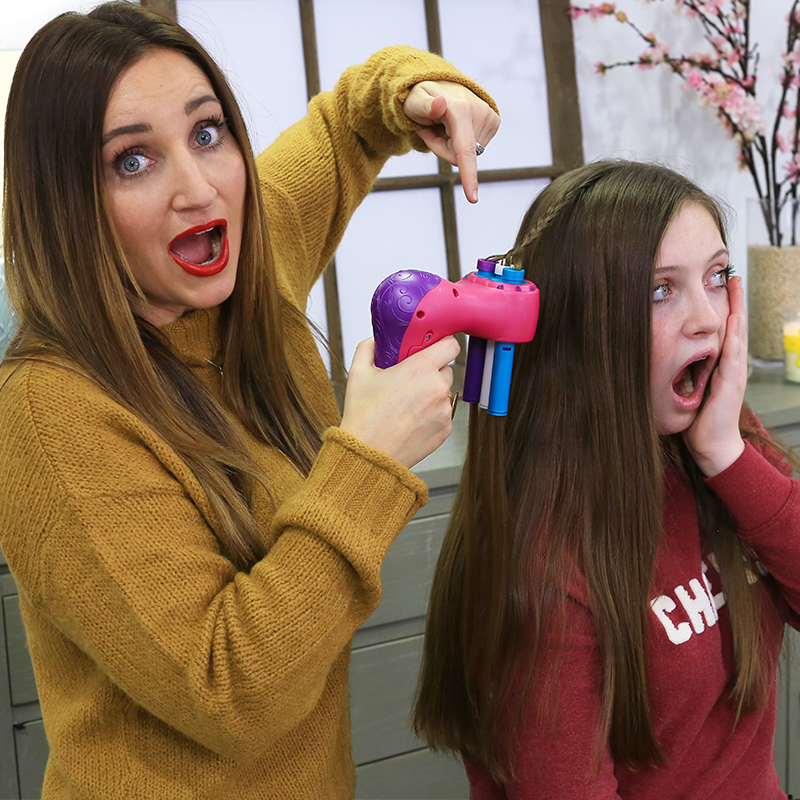 Have you ever wondered if the Hair Braider actually works? We decided to independently give it a try. This is not a sponsored video/post. About the Easy Braider:
It is made of plastic and comes with the braider and a few accessories. The instructions say you can braid in 3 steps. It took about 5 minutes to prep Rylan's hair into the braider, and then about a minute for the tool to braid. I bought the braider on Amazon but it is also available at Toys R Us. If you would like to see what I thought of the Easy Braider, click the link to the video below!
To see your own photo recreations of this style featured in our app, feel free to tag your photos on IG with: #CGHEasyBraider
Try the Hair Braider: https://rstyle.me/n/cvwehebmm9f
Items Needed: Brush, Hair Braider, elastics.
Time Requirement: 15 Minutes
Skill Level: Easy
Step-By-Step Instructions:
Load your hair into the Braider. Use the separator tool and the strand pullers.
Hold the button on the handle. If you want a pretty braid you will need to move slowly down the hair. If you go fast it doesn't work very well.
Secure braid with an elastic.
This week on Brooklyn & Bailey "Will the iPhone X Facial Recognition work on Identical Twins?"
This week on Kamri Noel "5 Days of wearing a Santa Suit?!"