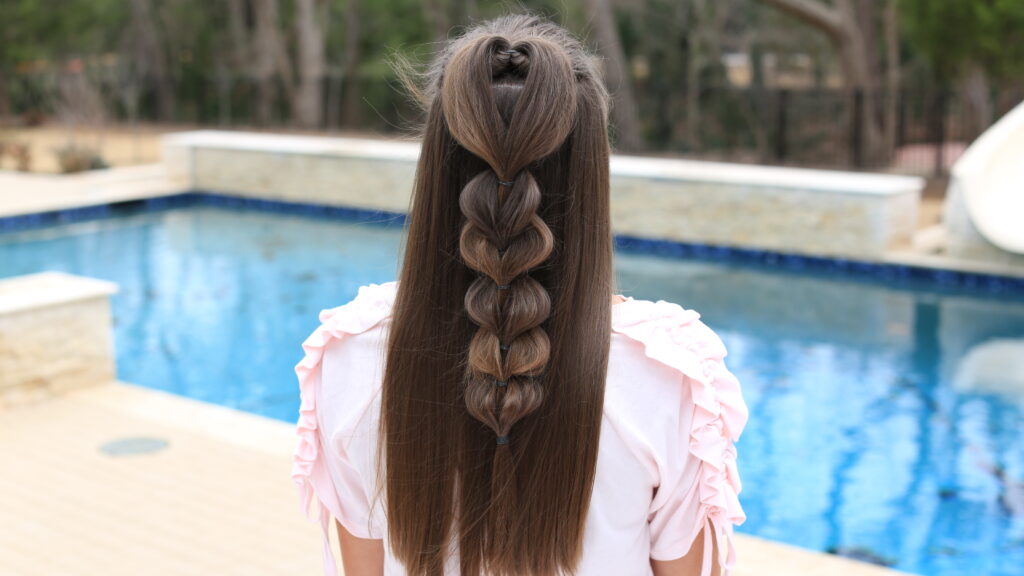 It's almost Valentine's Day, and we're back this year with another cute heart hairstyle tutorial for you! The #CGHHeartPullThru uses a heart flip-under combined with a pull-thru braid to add small heartlet accents to your braid!
Items Needed: Brush, rat-tail comb, spray bottle, 8-10 small hair elastics, hairspray or spray wax [if desired].
Time Requirement: 5-10 minutes
Skill Level: Medium
---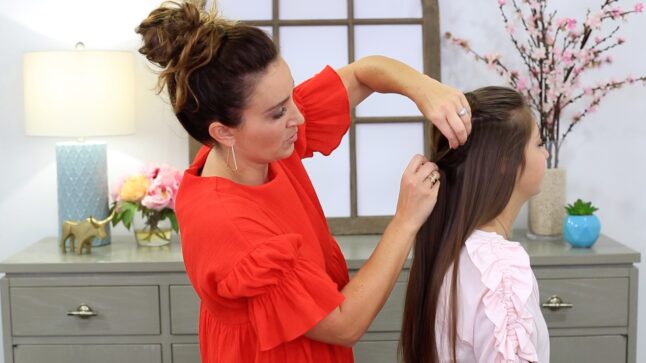 Start by pulling a top section of hair away from the face about mid eyebrow to mid eyebrow, and put it in an elastic. To help add volume, pull hair forward.

Next loosen the elastic and create a hole.

Now take the hair in the elastic and flip it up through the hole created. Then pull the hair all the way through.

Once the hair is flipped up, it should fall apart on both sides into 2 sections.

You can spray dry wax on the hair you flipped up to help it hold the heart shape.

Finger comb or comb the product through the sectioned hair.

Take the 2 pieces and secure them together to form a heart shape.

At this point, take an elastic and wrap it around where you want the bottom of the heart to be.

Then you can pull and fuff the heart.

Take the section of hair right behind the heart and secure it with an elastic. The goal is for this section to be hidden by the heart when you lay it back down.

Repeat step 10  until you run out of hair. When you get to the last section secure it with an extra rubber band.

To end, spray hair with hairspray or finishing wax to set the hairstyle [if you desire].
Be sure to tag your own photo recreations of this hairstyle with: #CGHHeartPullThru
Watch the full tutorial:
---