Many of you moms are asking for updo hairstyles that are quick and easy for your daughter's in dance or ballet.
Many of my hairdo's will work, but here is one that is very simple to follow and looks very cute from the audience…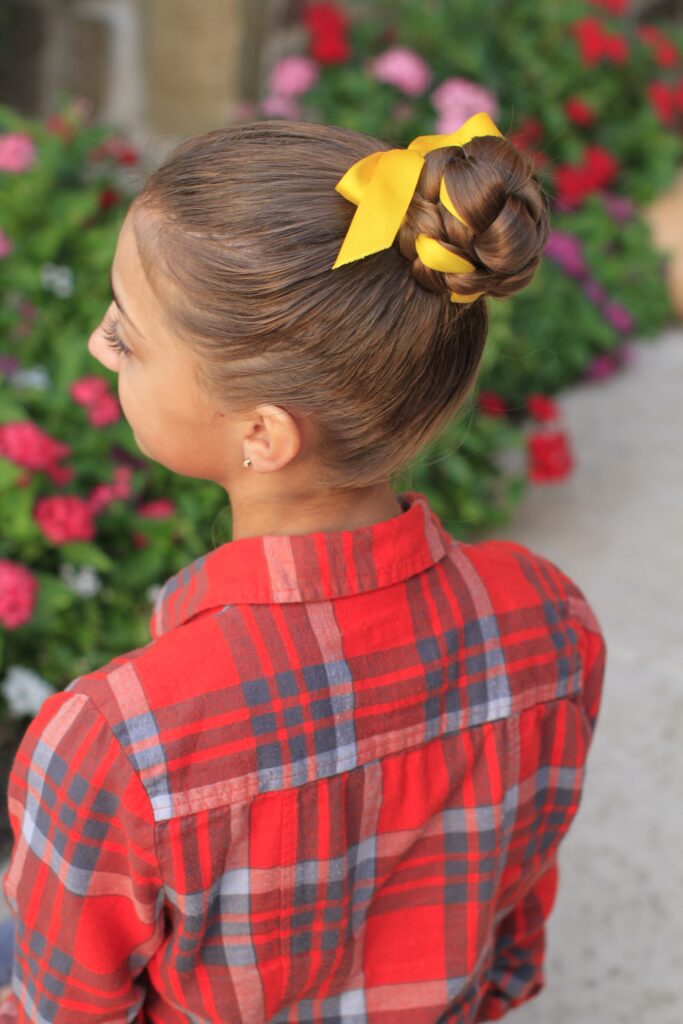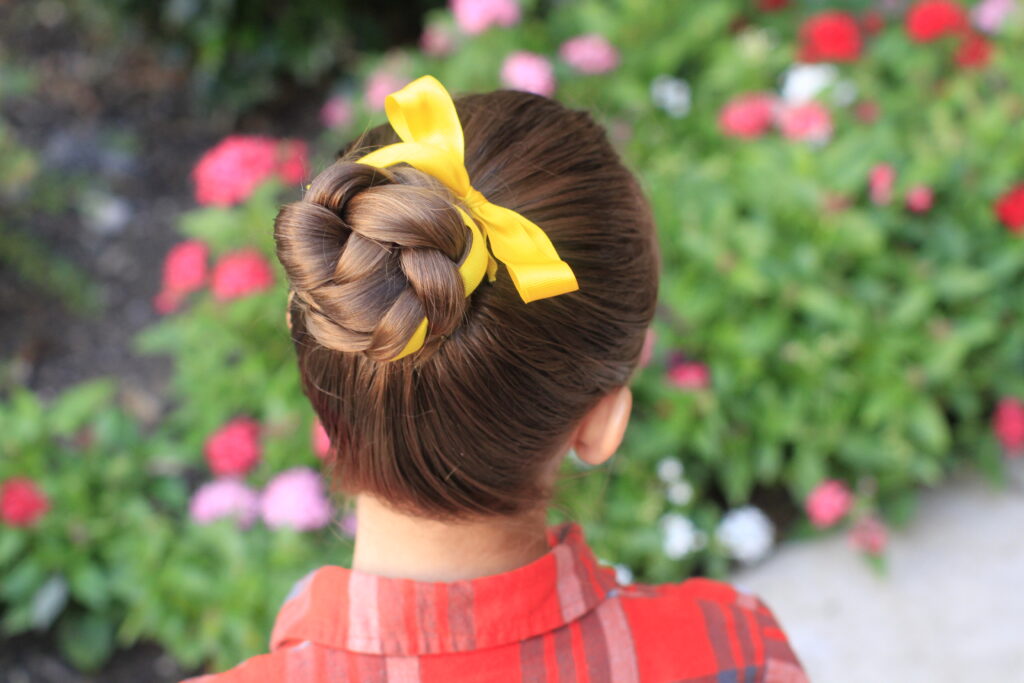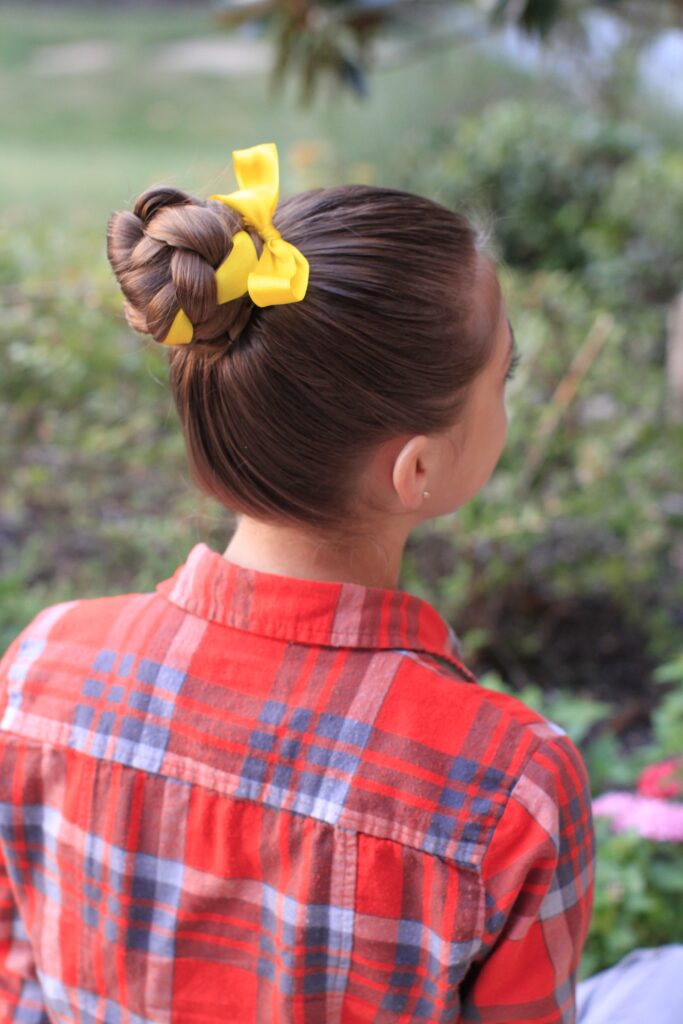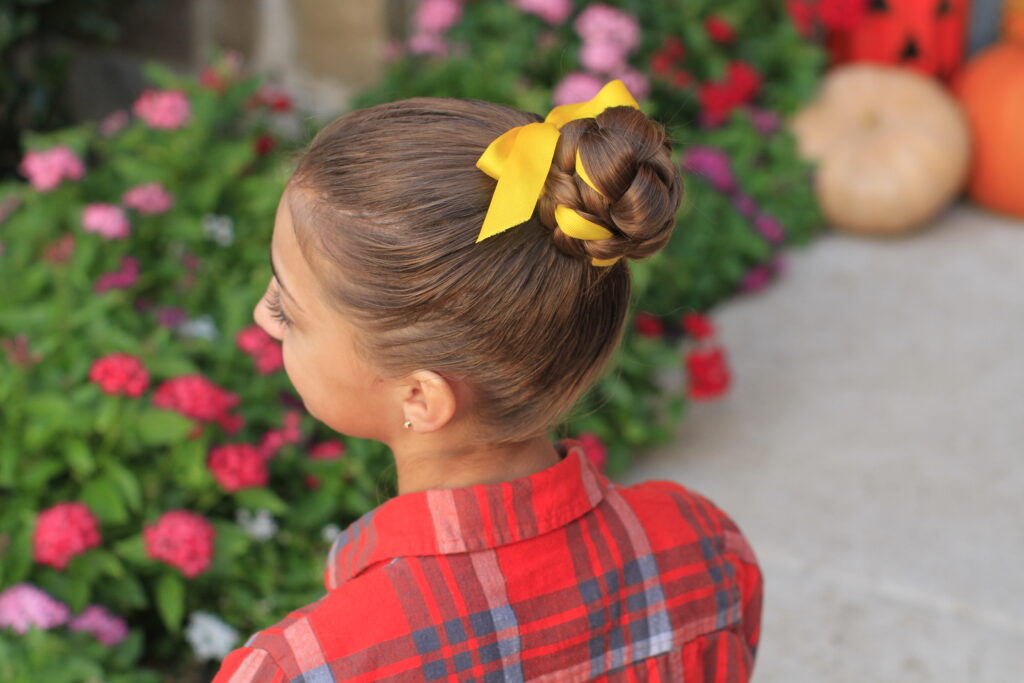 I am not a ribbon expert, but received excellent advice from Annie on our Cute Girls Hairstyles Facebook Page that adding ribbon to a hairbraid does help add volume if your daughter has thin hair. (Many of my favorite hairbloggers like Princess Hairstyles and Girly Do Hairstyles, among others, are well more adept at ribboning than I!). For your ribbons, keep in mind this simple trick to stop fraying ends.
Enjoy!
Items Needed: 2 rubber bands, a few large bobby pins, 3 ft long ribbon (color of choice, hairspray.
Time Requirement: 3-5 minutes.
Skill Level: Easy
Happy Hairdoing!
* Note from Mindy: Don't forget to follow us on BlogLovin, a new easy-to-use blog reader!