If you are in a hurry and need a cute & quick hairstyle, this is for you!  This one is best on wet hair so it's perfect after the morning shower.  It is a really good hairstyle to keep hair contained all day!
Will this be your daughters's new "go-to" hairstyle?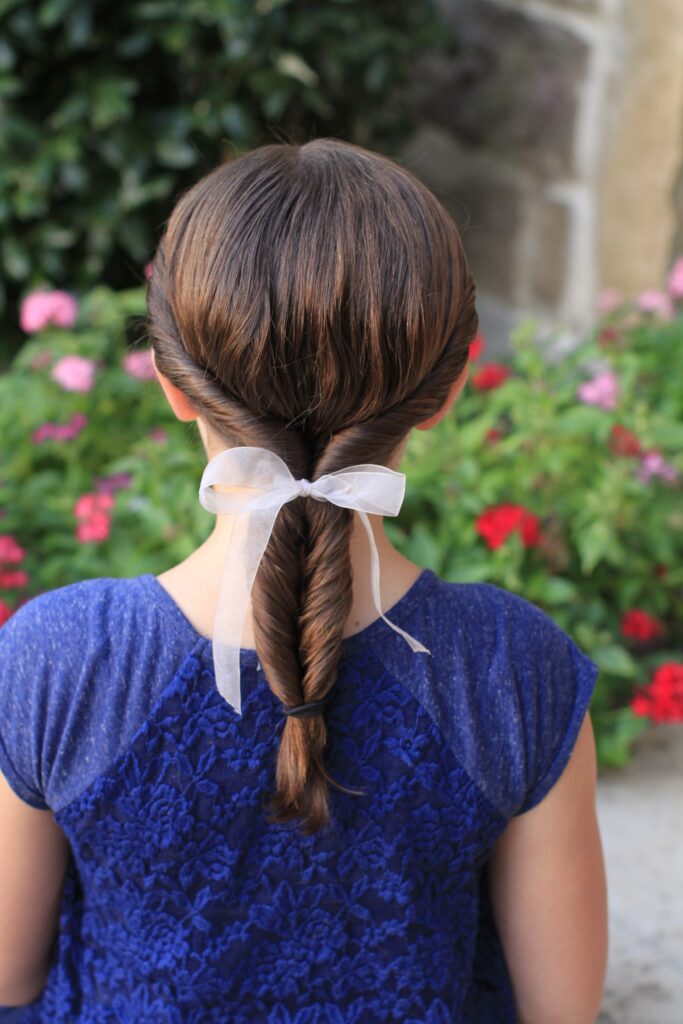 Items Needed: Brush, comb, and 2 rubber bands.
Time Required: 3-5 minutes
Skill Level: Easy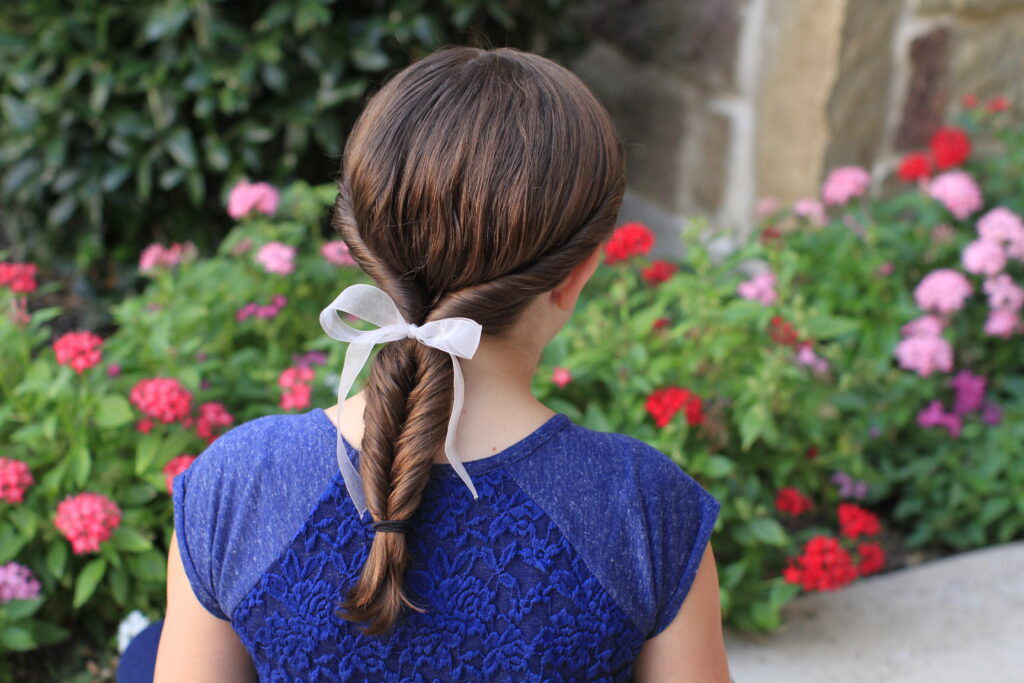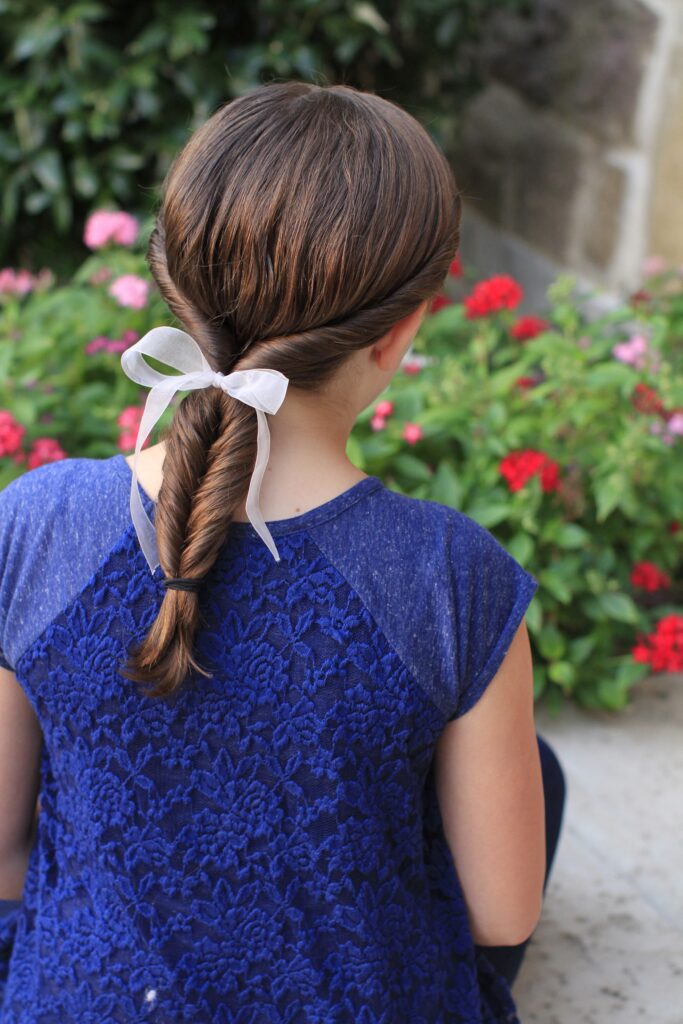 Step-By-Step Instructions:
1.  Start by parting damp hair on either side.
2.  Begin to twist away from face tightly. Start right next to part, and add hair in gradually as you twist.
3.  Twist until you reach approximately the middle of head in back. Have daughter hold hair.
4.  Twist second side of hair the same as before.
5.  When you reach the middle twist hair down to about 2 inches above hairs end. Add BOTTOM rubber band first. This holds the twist in place until you get the top rubber band in place.
6.  Now place the top rubber band right at nape of neck.
7.  Add a ribbon or bow.
To see your own photo recreations of this hairstyle featured in our app, feel free to tag your photos on IG with: #CGHdoubletwistponytail
Happy Hairdoing!
* Note from Mindy: Don't forget to follow us on BlogLovin, a new easy-to-use blog reader!