May 18, 2010
Top Knot into Banded Side Ponytail | Cute Hairstyles
Here is one of our hairstyles we documented a long time ago but we received a request over the weekend for a video tutorial. We do this one quite often and it gets quite a few compliments… just wait and see! It is actually very simple 'do and looks very cute!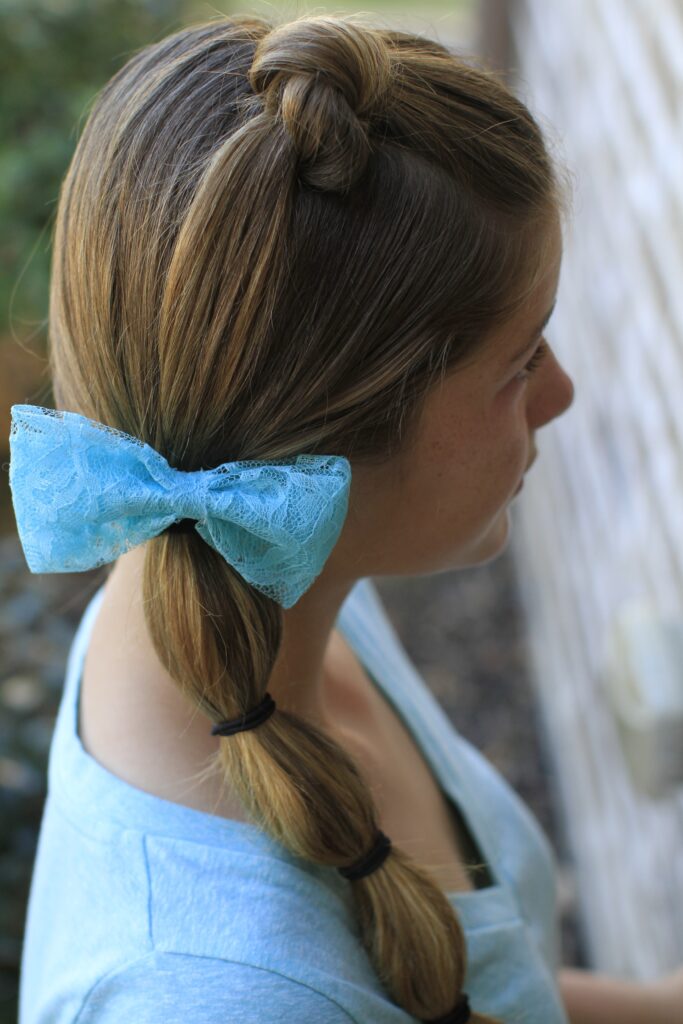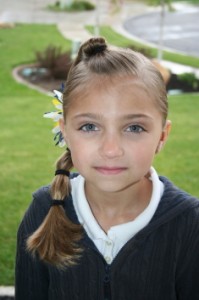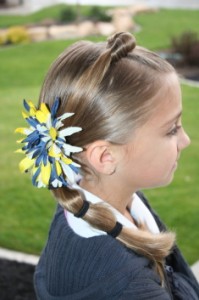 The step-by-step photos and instructions can be seen at Top Knot w/Banded Ponytail.
Items Needed: Brush, comb, hairspray, spray bottle, and 4-6 rubber bands (depends on length of hair).
Time Requirement: 5+ minutes
Skill Level: Easy
Here is the video tutorial…
Happy Hairdoing!
* Note from Mindy: Don't forget to follow us on BlogLovin, a new easy-to-use blog reader!