I saw a ponytail hairstyle very similar to this in the mall the other day, only I elaborated on it somewhat and I like how it turned out.  Today was the second day that I used it, and we were stopped all the time by people we know asking if we had posted it to the website yet… so here it is!
Side View…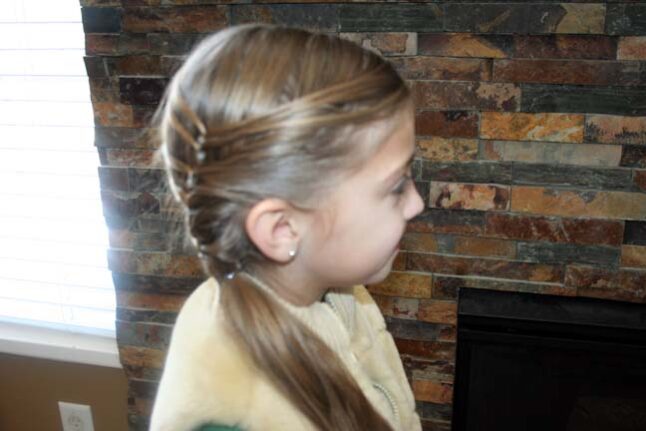 This hairstyle is perfect for teens, since they are always looking for something unique, so I recognize that this hairdo may not be for everyone.
There are several variations you can use on this style… rather than lay the hair strands flat (like I did), you can twist the strands or micro-braid them.  It just depends on how you want it to look, so it really can be three styles in one.
Back View…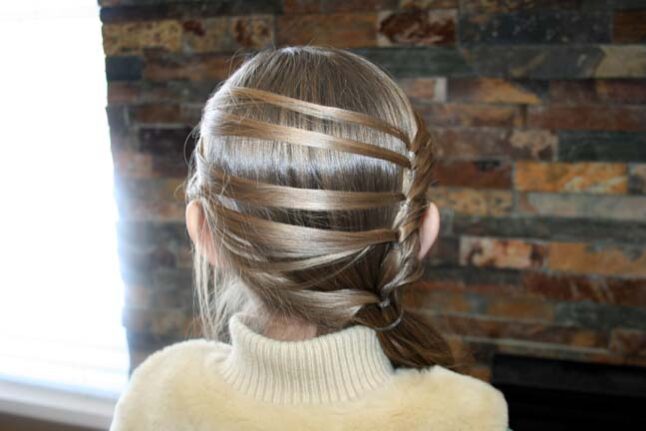 Front View…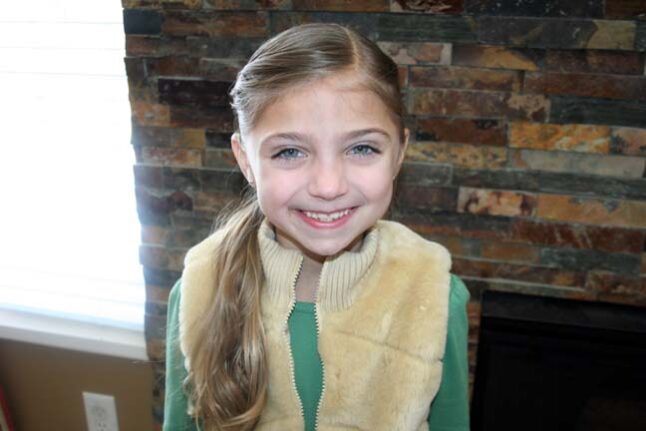 Items Needed: Spray bottle, rat-tail comb, brush (if needed), 6 clear hairbands, hairspray, and accessories (if desired).
Time Requirement: 5-8 minutes.
Skill Level: Medium
If you like this hairstyle… be sure to let us know!
Happy Hairdoing!

* Note from Mindy: Don't forget to follow us on BlogLovin, a new easy-to-use blog reader!