In this tutorial I will show you how to create an adorable hairstyle with two simple techniques.  Basic twisting and basic three strand braiding.
This hairstyle is suitable for girls of all ages in various combinations. It is perfect for beginners and good for all hair types.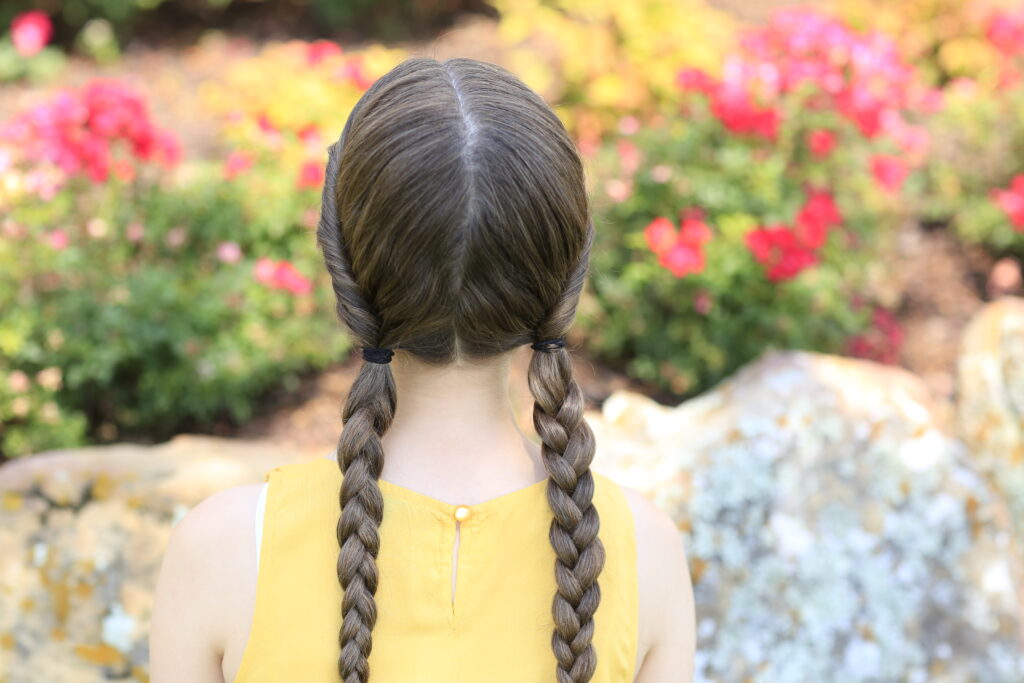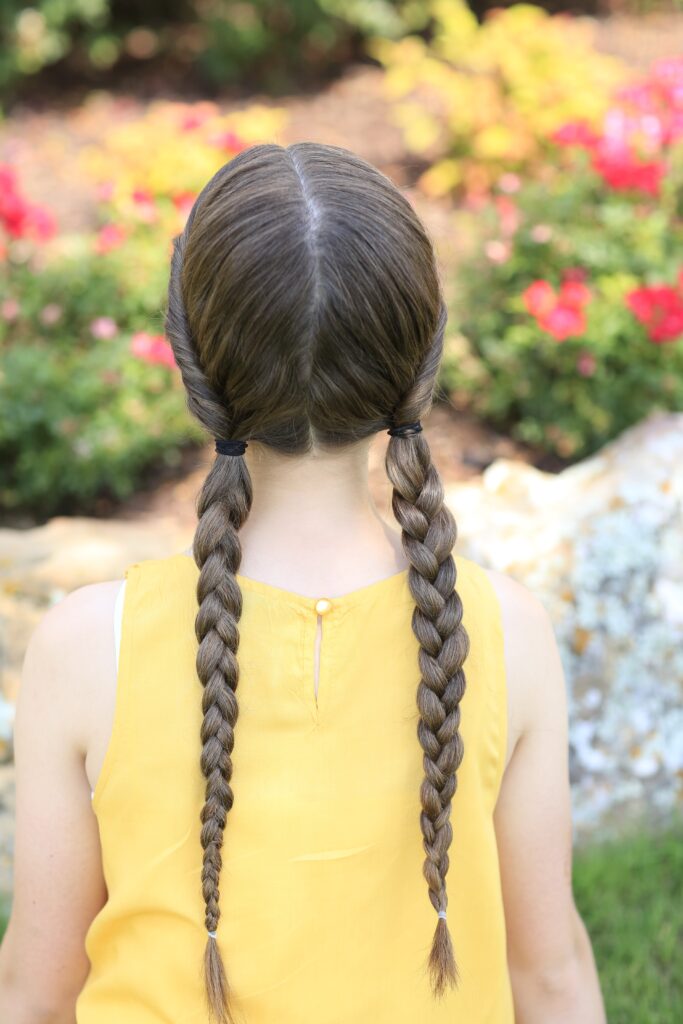 To see your own photo recreations of this hairstyle featured in our app, feel free to tag your photos on IG with: #CGHtwistbackintobraids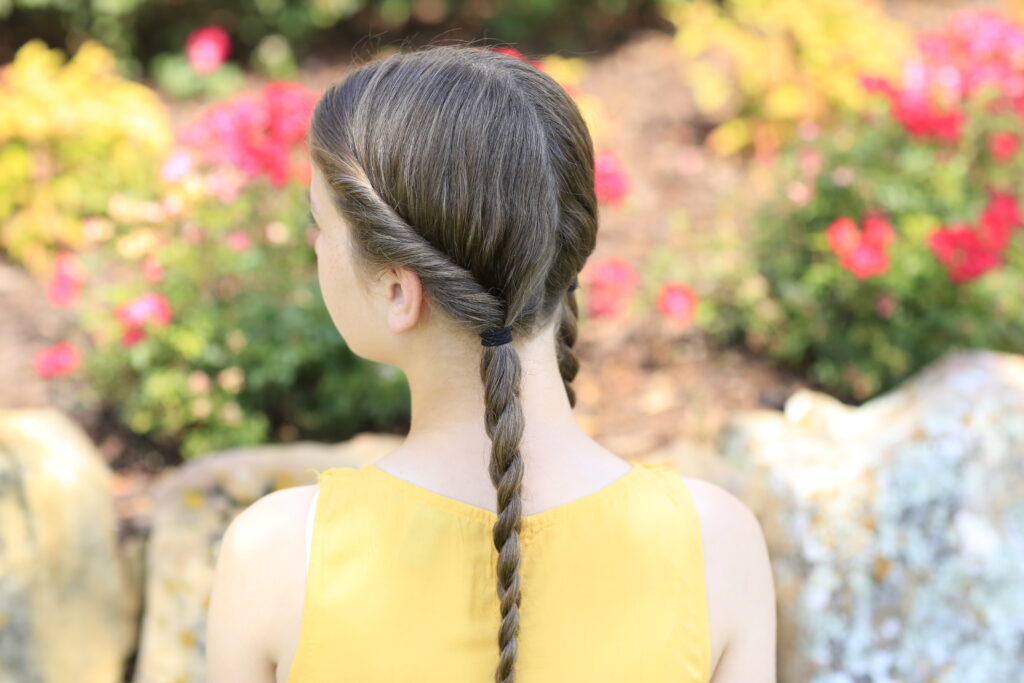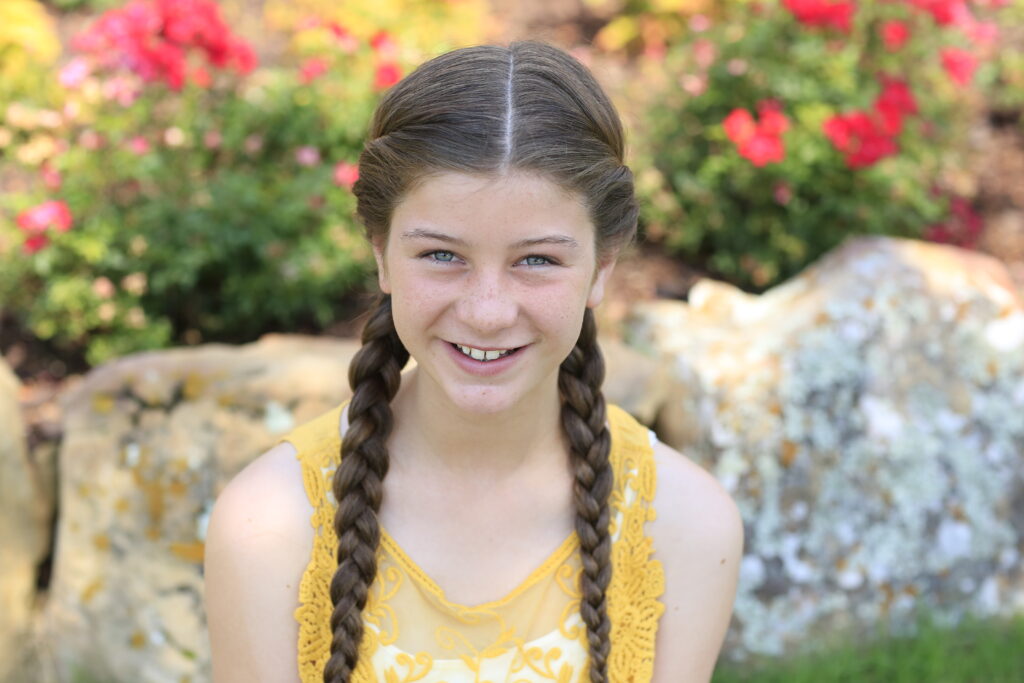 Items Needed: Brush, comb, water, hairspray/gel, 4 rubberbands.
Time Requirement: 5 minutes
Skill Level: Easy
Step-by-Step Instructions:
1.  Start by brushing hair until no tangles are left.
2.  Begin by wetting down the hair with a spray bottle and part hair just slightly off center. (either side will work)
3.  Once you reach about the middle of the head, jag part to center and finish part down to nape of neck.
4.  Use a rubber band or clip to hold smaller portion of hair out of the way.
5.  Starting right up next to part, start to twist hair into place. Add hair gradually as you are twisting so that it creates a seamless twist. I twist it away from the face toward back of head. Keep the twist going as you move down above ear and to nape of neck behind the ear. Add rubber band to create a pony-tail.
6.  Repeat on other side. At this point you have two options. Option #1, leave hair straight down in pony-tails. Add curls or straighten with a straightener. Option #2, braid remainder of hair and add another rubber band. Add flowers, ribbons, or other accessories to glam it up…
Add flowers, ribbons, or other accessories to glam it up. Hope you like it as much as we do!
Happy Hairdoing!
* Note from Mindy: Don't forget to follow us on BlogLovin, a new easy-to-use blog reader!