So many moms ask about the styles that I wear as I film hairstyles on my daughters, and how to do them. When I think about styles for the site, I pretty much only think about hairstyles on my girls. But that should not mean that I should only think about them, right? Moms are important too!
For those of you who asked, this hairstyle is the one I wore in the Lace Braid hairstyle tutorial we uploaded a week ago. I must have received at least a dozen emails about my hairdo, so here it is!
Side View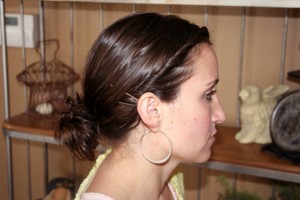 The style is simple to do, and helps keep your bangs out of your face.  Plus, you can do it in only a few minutes before running out the door in the mornings!
Front View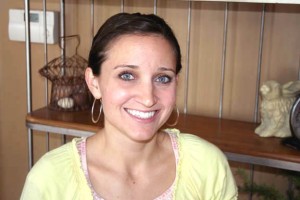 Rear View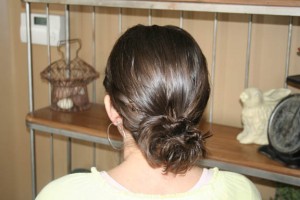 Items Needed: Rat-tail comb, brush, 4 bobby pins, 1 hairband, hairspray (if desired).
Time Requirement: 5 minutes
Skill Level: Easy
Happy Hairdoing!

* Note from Mindy: Don't forget to follow us on BlogLovin, a new easy-to-use blog reader!