By request, I have started to go through some of our short hairstyles that we have not yet filmed.
I have done this double twist hairstyle before in a photo tutorial, but here I decided to film it on my #4 daughter who has the short A-line bob. It is another simple way to pull the bangs back out of your face.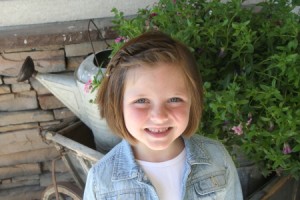 Although this is listed as a short hairstyle, it can be done on any length of hair. If you are concerned about flyaways… feel free to use a good pomade or fiber gum in the twists. Enjoy!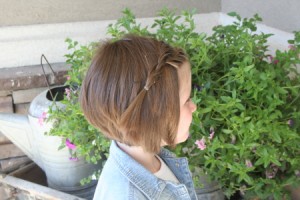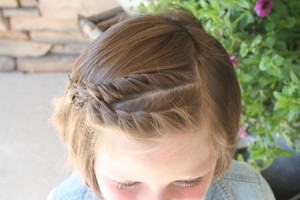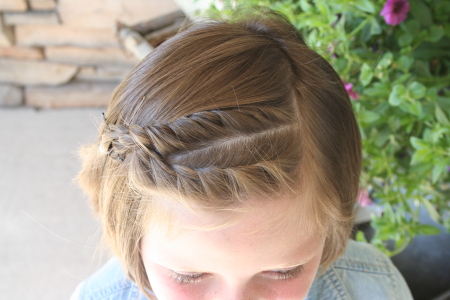 Items Needed: Rat-tail comb, 1 gator clip, one hair elastic, bobby pins, water bottle and hairspray (if desired).
Time Requirement: 5 minutes
Skill Level: Easy
Happy Hairdoing,

* Note from Mindy: Don't forget to follow us on BlogLovin, a new easy-to-use blog reader!