With Valentine's Day and most holidays, I often have the grandest of intentions, many of which take days of prep and planning. When it all comes down to it, being a mom to 4 school age children, what I really need at my fingertips are last minute ideas! So today, I share 3 Valentine Treat Toppers for procrastinators like me, or if you are one to plan ahead, you can get it all together in advance, and sit back and watch your friends scramble to do the elaborate stuff.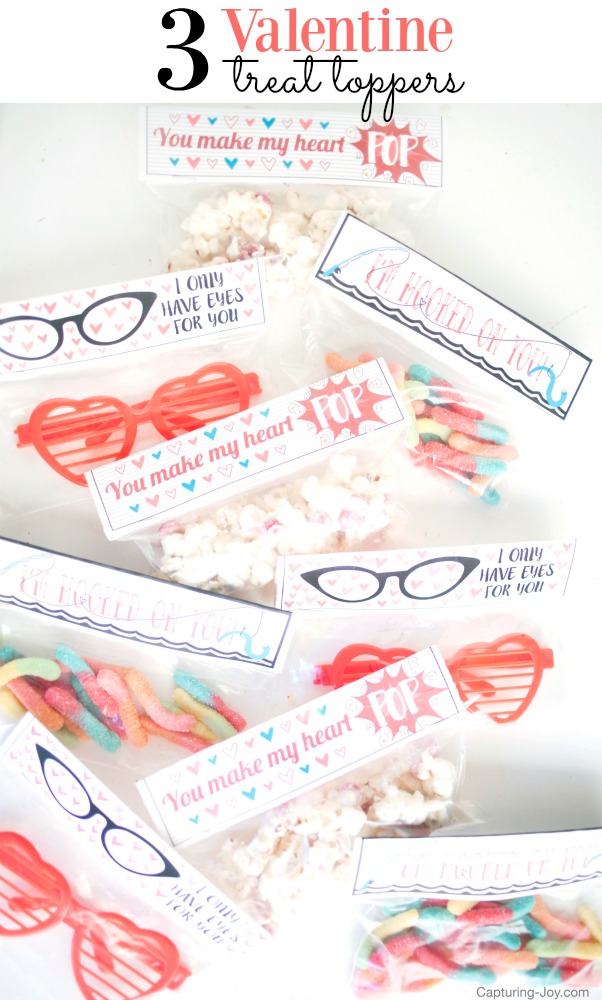 My name is Kristen Duke, and I'm delighted to be here on Cute Girls Hairstyles sharing Valentine's!  I run a lifestyle family site, Capturing Joy, and I share all sorts of family fun including photo tips, DIY, recipes, home projects, and family travel to name a few.
I love the tradition of exchanging Valentine's at school. I love even more sending my child with something unique and original to give their friends, and not just cookie cutter Valentine's that can be picked up at the grocery store, and likely given by 5 other classmates.
I'm a BIG fan of treat toppers as gift ideas. All you need are a few basic tools that you already have around your house…exciting, right?
Supplies:
Printer
Paper
Scissors
Stapler
Snack size zipper sandwich bag
For treat toppers, I prefer card stock paper, because it's a bit thicker, but you could just as easily use standard printer paper. I purchase a pack of card stock at my local craft store (aiming for the 50% off sale). You could also use a full sized zip bag, but I like the portion size and ratio of the snack size better.
After printing (download links below), simply cut out the toppers, fold, and staple them to the goody filled zip bags.
Today, I've got THREE different treat toppers to choose from, or you can even do a variety of all of them.
First, a little popcorn treat, with the Valentine phrase, "You make my heart POP!" on top.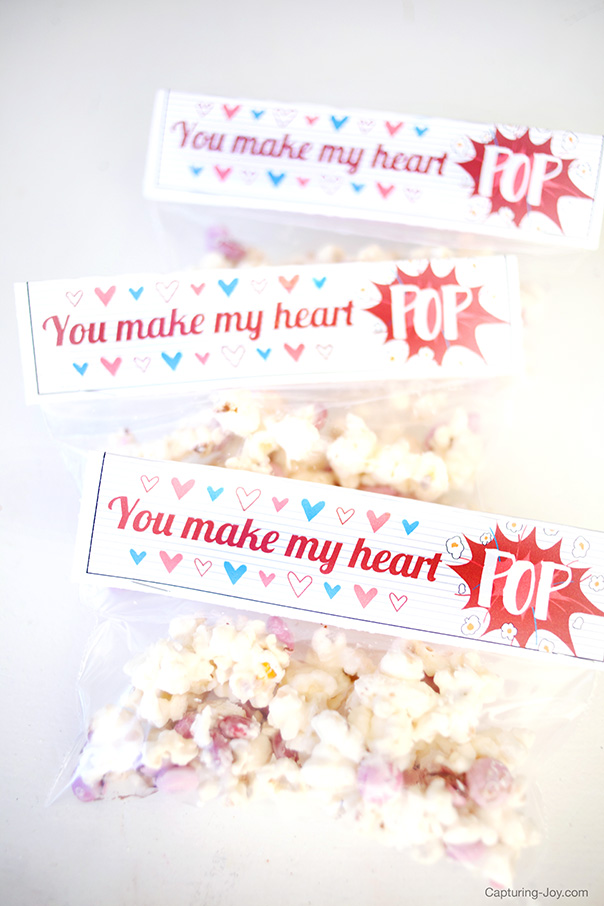 Second, "I'm hooked on you!" with some gummy worms inside.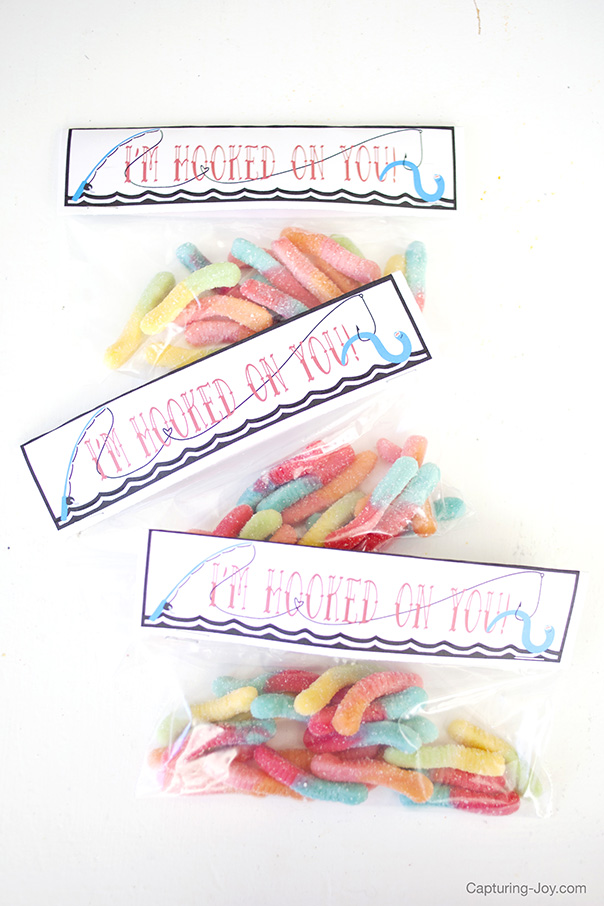 Last, we have a ZERO sugar, ZERO calorie "I only have Eyes for you" Valentine.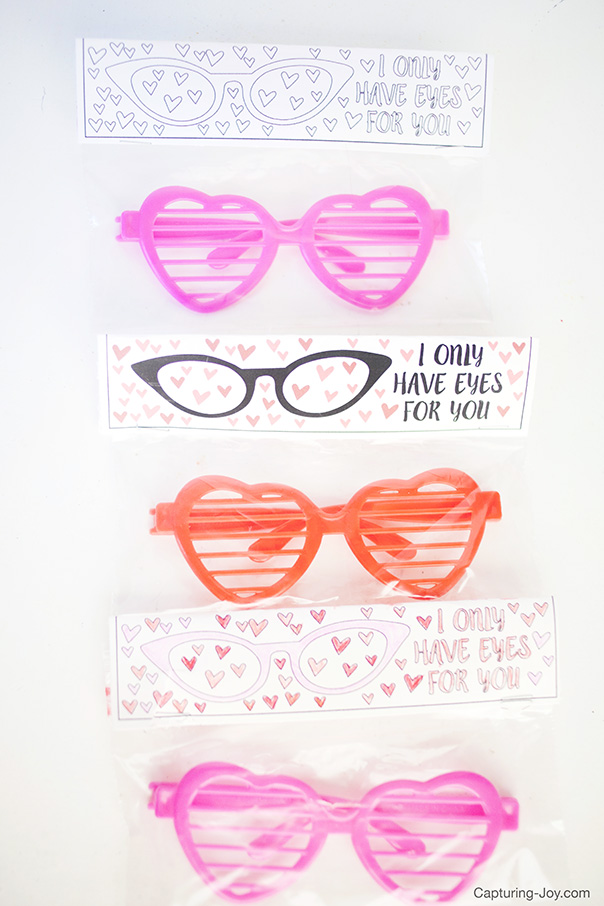 I found the plastic heart shaped glasses at my local Target.  You can see in the example above, a coloring page version (top and bottom). I've actually got a coloring page Valentine option for all three treat toppers, and you can grab those on my site here!
Print the 3 full color Valentine Treat Toppers right here, right now, and get your DIY Valentine creating on!
Download all 3 printable PDF's by clicking on these links below:
Here is a basket full of happy, all ready to be delivered to loved ones and friends.  Which is your favorite?