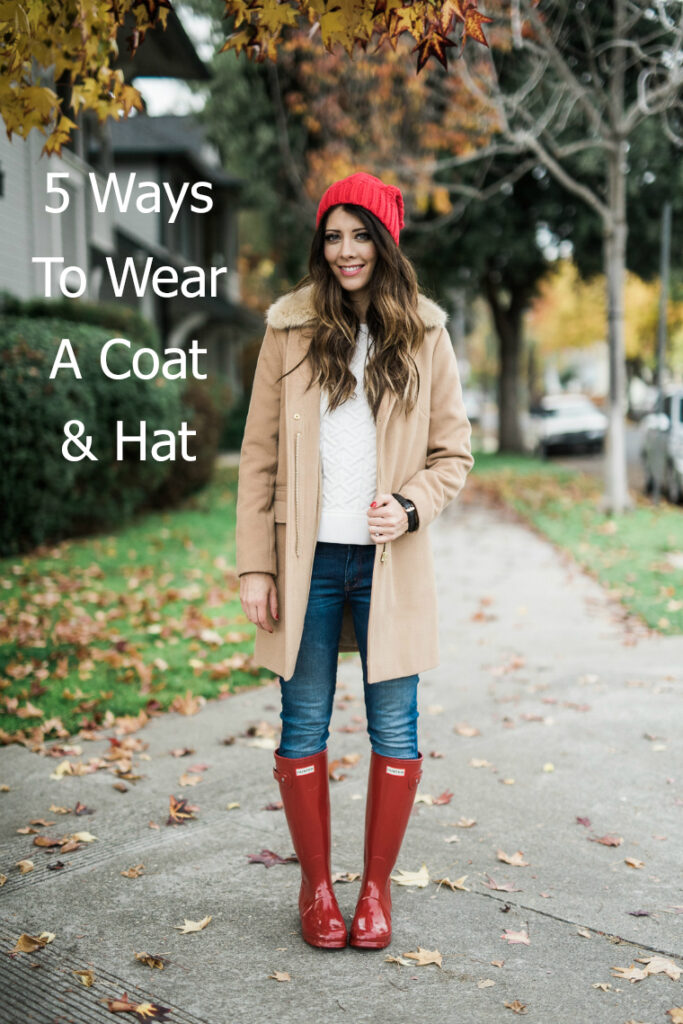 Hello everyone! My name is LaTisha from The Girl in the Yellow Dress and I am so excited to start sharing my favorite fashion tips with you! Winter is my favorite season for fashion because I love wearing layers of clothes, comfy sweaters, and boots. My favorite way to make a winter outfit look amazing is by pairing it with a stylish coat and hat! Here are 5 ways and styles to wear them together this winter season; something for every style!
Sweater || Coat || Leggings || Hat || Sneakers
A puff coat with a baseball hat is a weekly occurrence these days, and it becomes an almost daily occurrence during those really busy weeks. I don't always have time to do my hair so a baseball hat (Go Giants!) is perfect for running errands, and chasing my two rambunctious kiddos all day! It's so easy and comfy, but still looks stylish!
2. Casual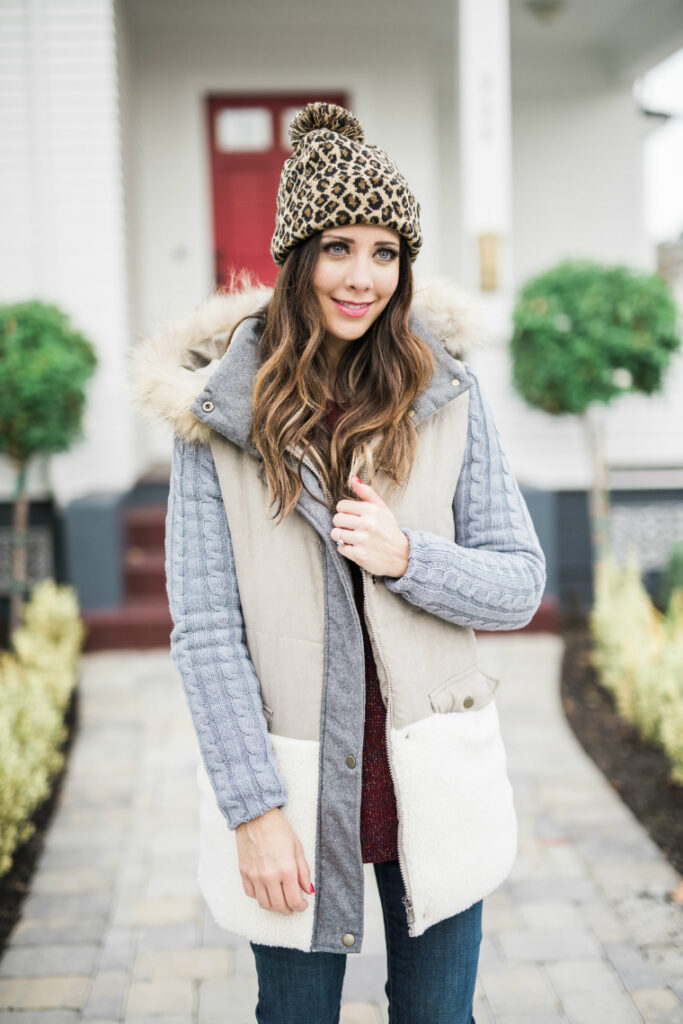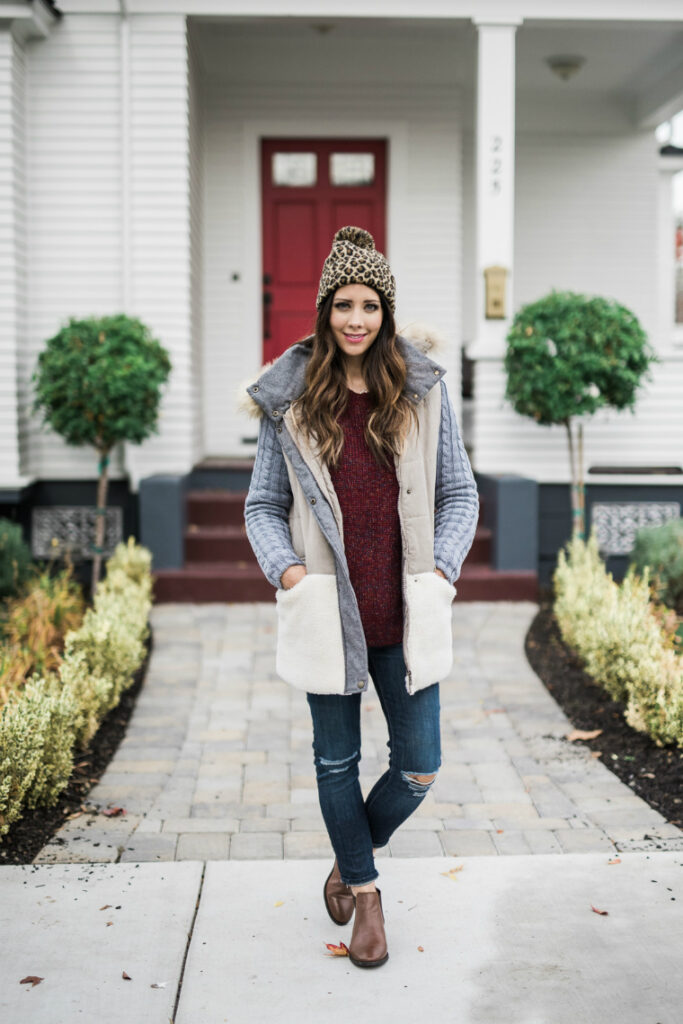 Coat || Sweater || Jeans || Boots || Beanie

This outfit works for any day of the week. It's cozy, casual, and cute. I adore a pom beanie, especially with a fun print like this leopard one. I love it with some cute ankle booties paired with a cozy coat. Cozy coats pair up perfectly with pom beanies.
3. Neutral + Pop of Color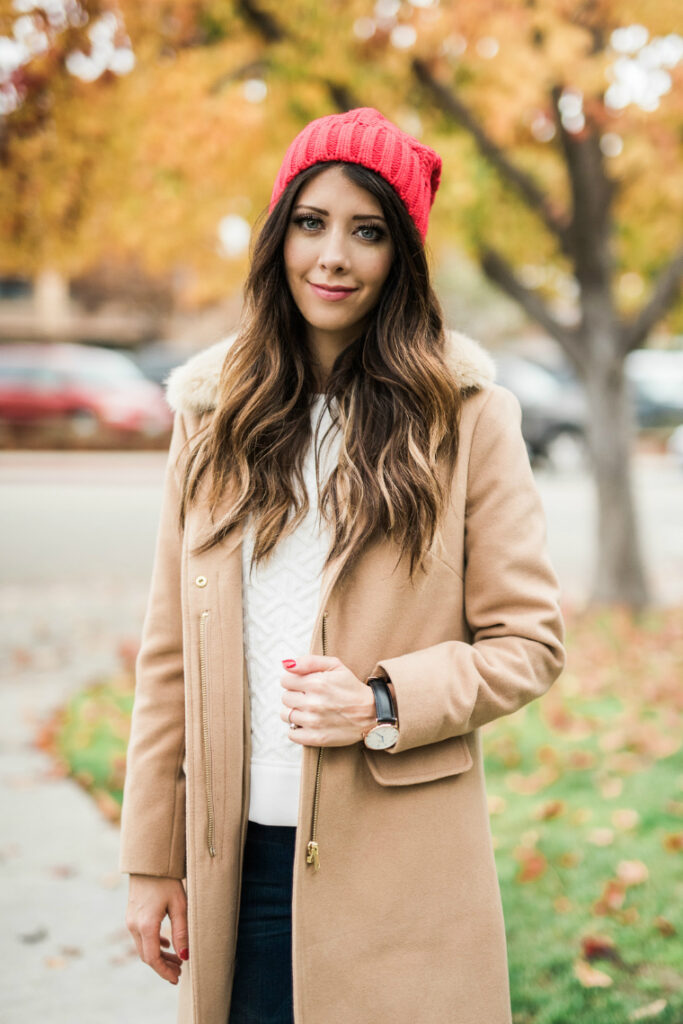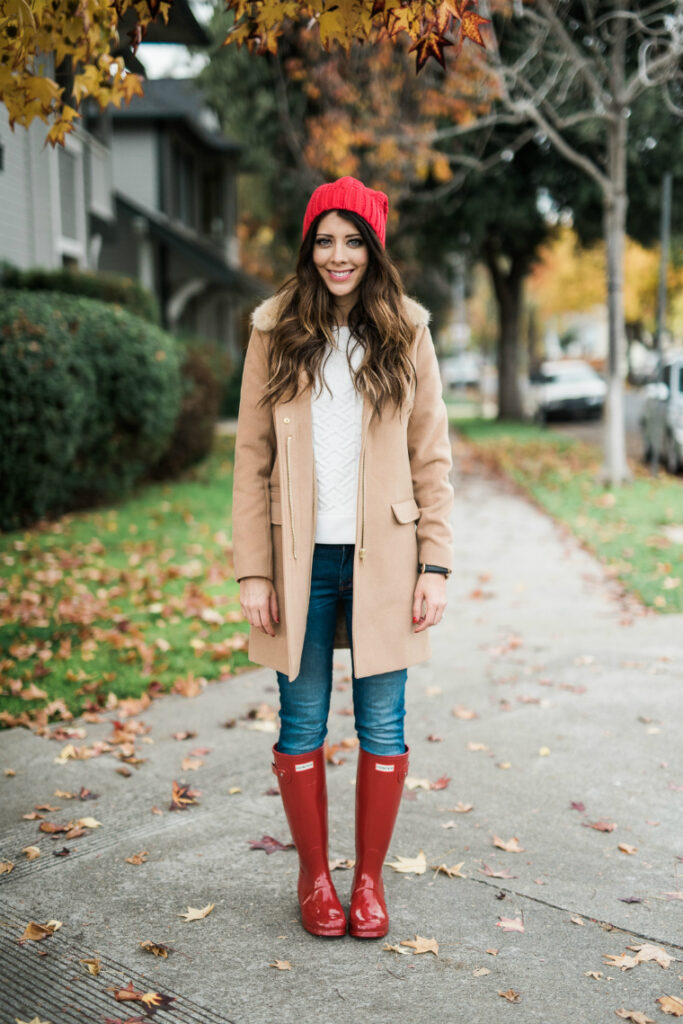 Coat || Sweater || Jeans || Boots || Beanie || Watch
A tan or neutral trench coat is a great addition to your closet. It looks great so many different ways and with so many styles. My favorite way to wear it is by adding a pop of bright color. The perfect way to do that is adding a bright red beanie (or any bright color) paired with some boots. This look is so cute for a causal look.
Coat | Sweater | Jeans | Booties | Hat | Watch
A look that I have been wearing a lot lately is the monochromatic trend. You basically wear a similar color palette from head to toe. It may seem strange at first, but it looks really cute once you have it on. Matching your hat to your coat is trendy and super cute. I love pairing a fedora with a matching long, oversized coat.
Coat | Sweater | Leather Pants | Heels | Scarf | Hat | Watch | Clutch
Mixing prints has been popular for a few years now and is still a great look. I love this grid pattern long coat, paired with this plaid scarf. I usually pair it with my go-to hat, a black fedora. If you don't have one, you need one! I wear this one all the time. It goes with everything and looks great dressed up or casual. I love the way it looks with this cute coat and heels. By adding a cute fedora, this outfit really comes together.
I hope you all have a great Januray! Thanks so much for reading! XO,
LaTisha
For more great fashion ideas check out The Girl In The Yellow Dress!