Here are 8 super easy DIY Lego party ideas to help your next party rock! Everything from keeping kids hands clean to party bags to treats. All projects are easy, all projects are on a budget and all are keeping it within the lego theme!  Now, let's get this party started.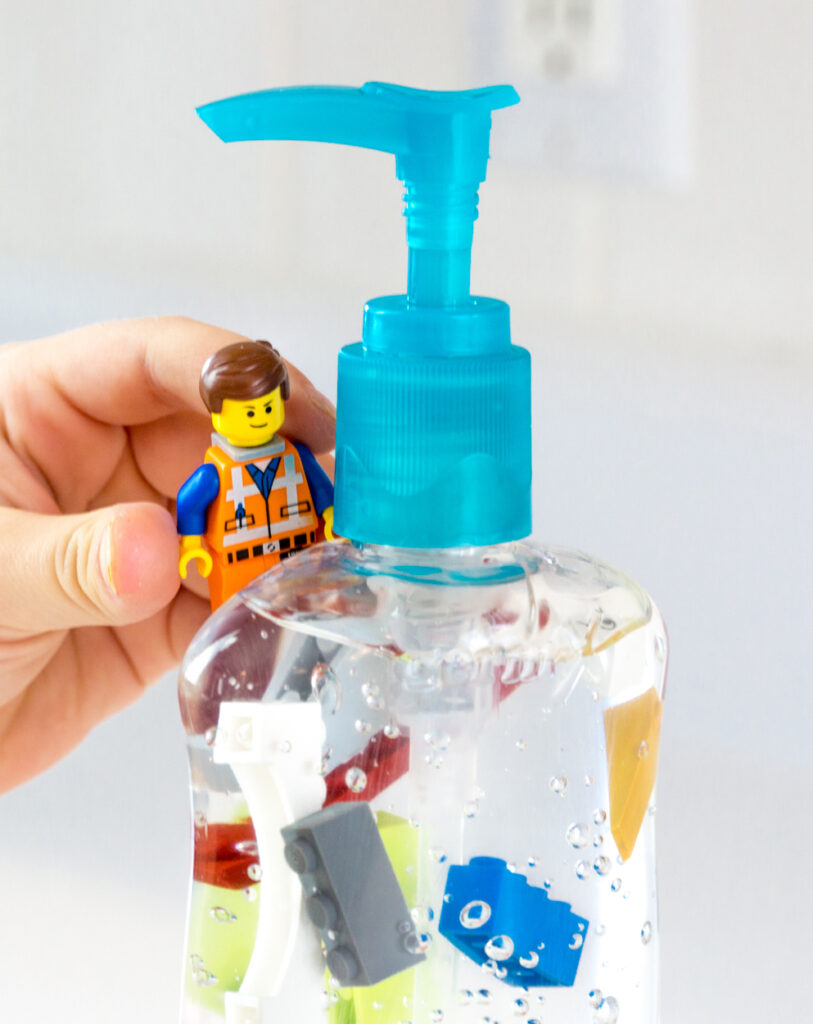 Starting off with number one idea.  Add some legos into a bottle of hand sanitizer.  YAY.  It is bright colorful and you'll be amazed at how the kids want to keep their hands so clean.  You'll need to use the thinner blocks of legos.  The thick ones don't fit in the bottle neck.
Check out the video on all of the ideas in a moving format.  If you found this at 2 am and it's too quite in your house to play a video I've put the ideas down for you below.
Idea number 2- make lego crayons out of broken old pieces.  You can find the mold on amazon for a great price.  Break up the crayons and put them into the mold.  Put the mold in the microwave for 30 seconds at a time.  When they are all melted pull out the mold and let cool.  Then pop these little guys out and get to coloring!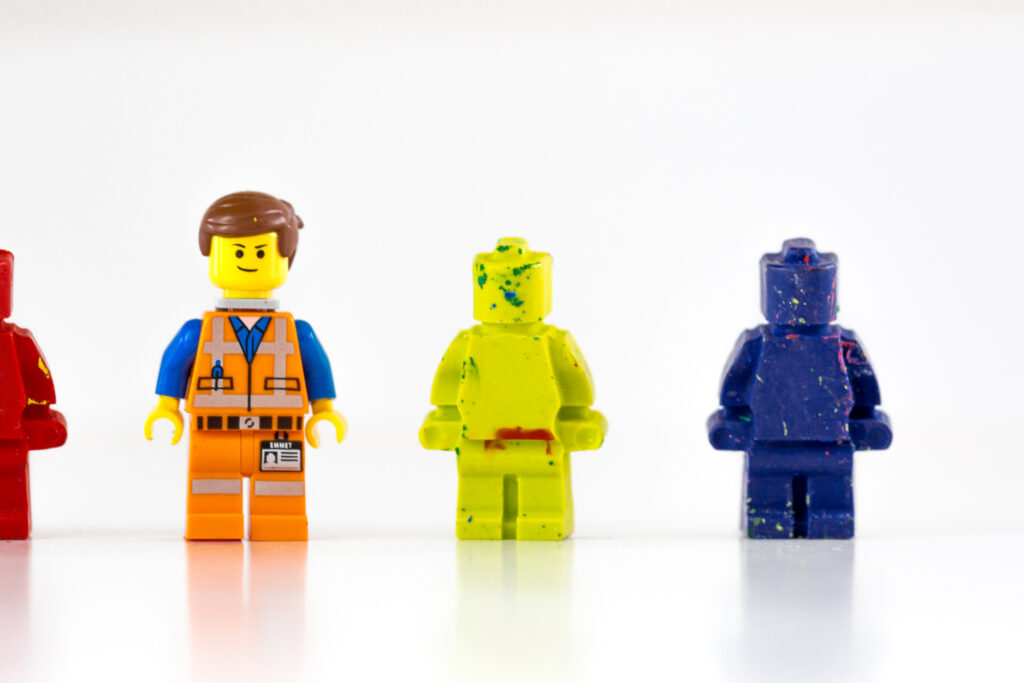 Idea number 3 – Straw Lego Heads!  Draw the shape of a lego head or find a pattern on pinterest.  Cut them out and draw on the emotion.  Add slits so the straw will fit in and you'll be golden!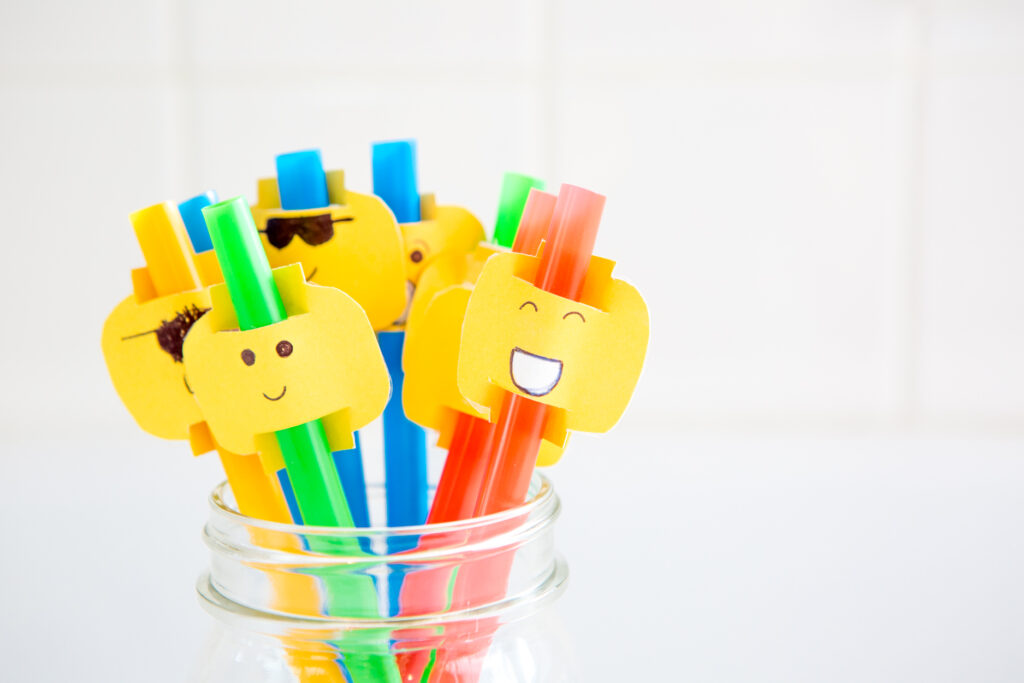 Number 4 – Lego bag.  Don't they all look pretty lined up?  I thought so too.  Circles cut out and put on the bag make for a cute bag.  The key to this is put them on with a little foam sticker creating the 3-D lego look.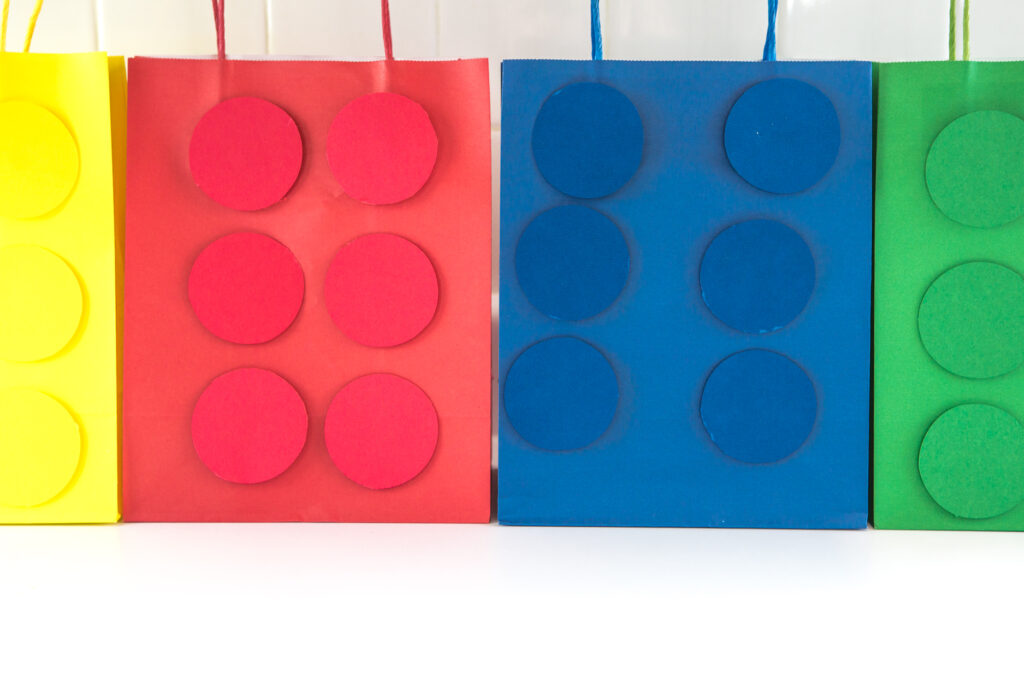 Number 5- Lego suck game.  Note:  you'll need to watch the video on this one.  DON'T USE THE SMALL PIECES.  Get sizes larger than the straw.  We don't want legos in lungs.  Keep those kids safe.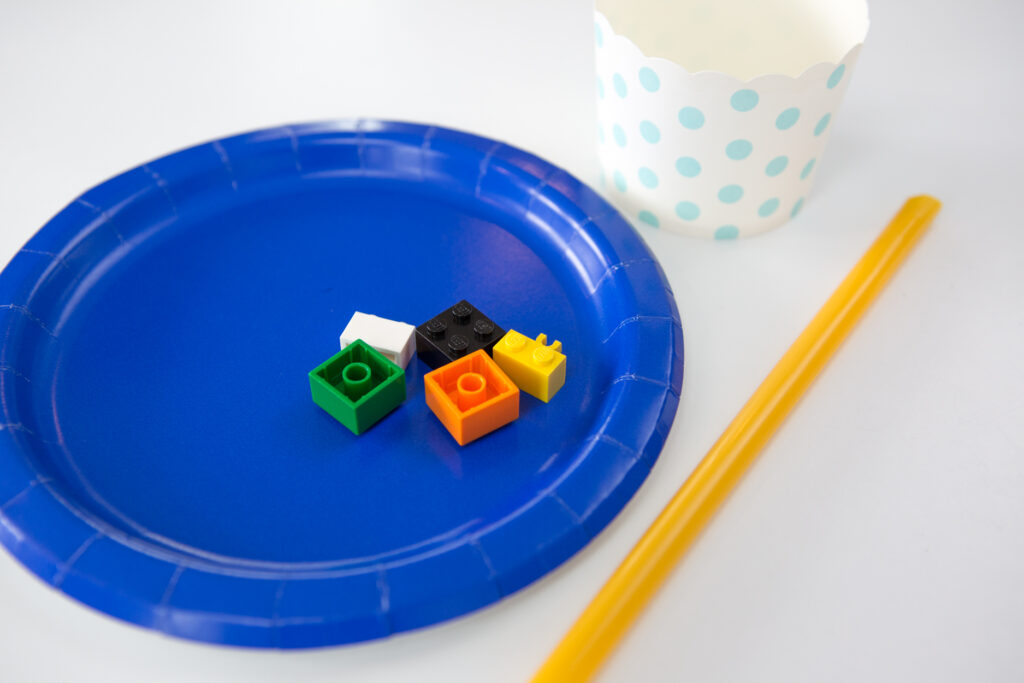 Number 6 -Lego Juice box.  Use the same foam sticker that you used with the bags to prop your circles up.  Do you see it behind the top blue circle?  Little white squishy things.  They are magical!  ha.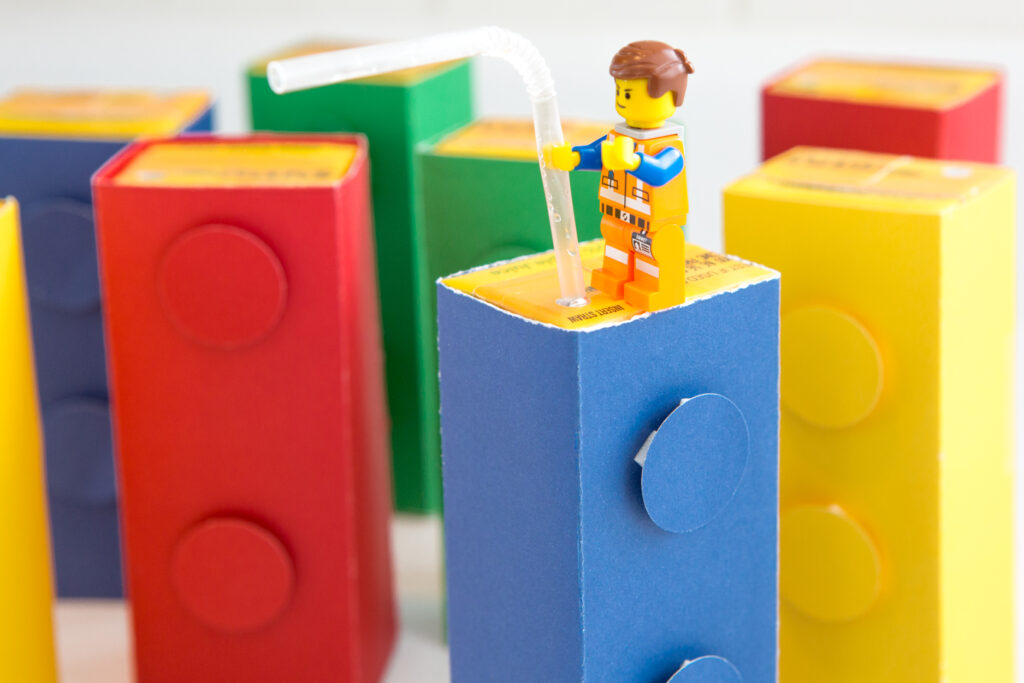 Number 7 – You know the prepackaged rice crispy treats?  These are the perfect size for a lego snack.  You can also make them too, but when time is tight these can save the day.  Have the kids make these.  Red, yellow, green and blue frosting with coordinating m&m pieces make for a 'brick-a-licious' treat.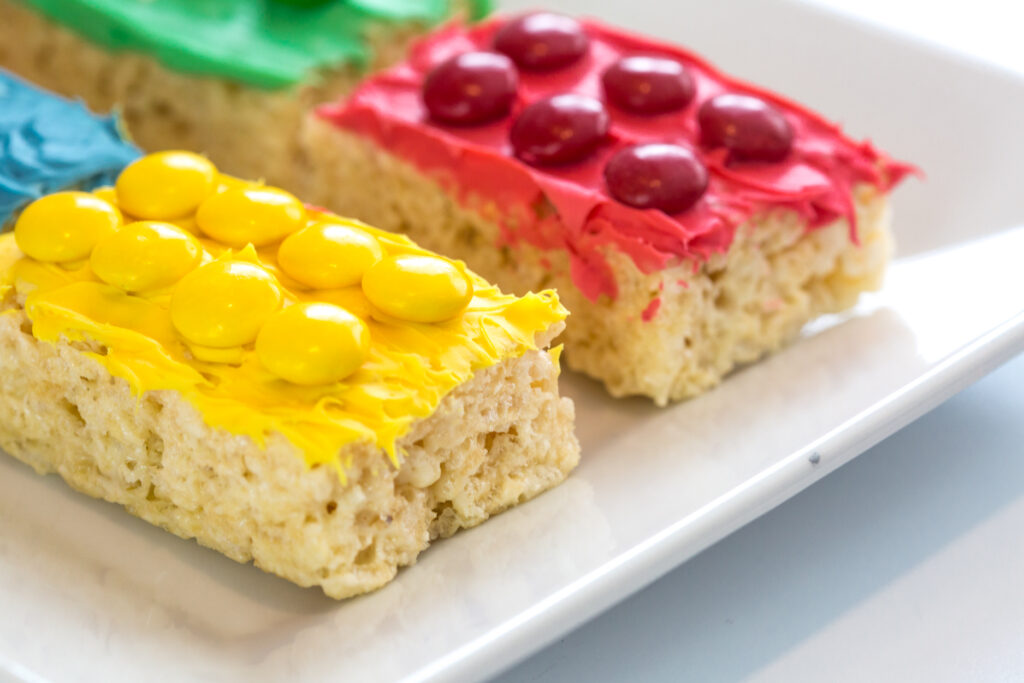 Then number 8:  Well, I'm going to have you watch the video for that one.  I know I said you could see all the ideas here, but I just thought I'd make #8 a bit of a mysterious secret OR just a great way to remind you to go watch the video.
Have a great lego party!