Hi everyone, it's Malinda from Countryside Cravings.  Today I am bringing you a one pot meal that can be made in 30 minutes- Cajun Chicken Alfredo.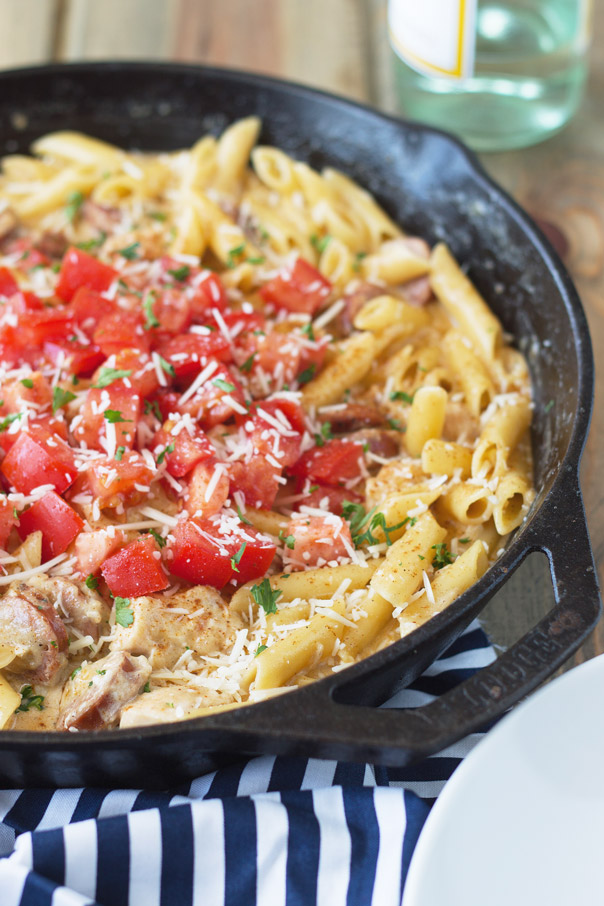 I love quick and easy recipes and I really love one pot meals, because hello- less dishes!!
So, a quick run down on this recipe.  Start by browning the chicken, sausage, onions and garlic.  Add in the broth, milk, pasta and Parmesan cheese.  Cover and simmer this for about 15 minutes or until your pasta is tender.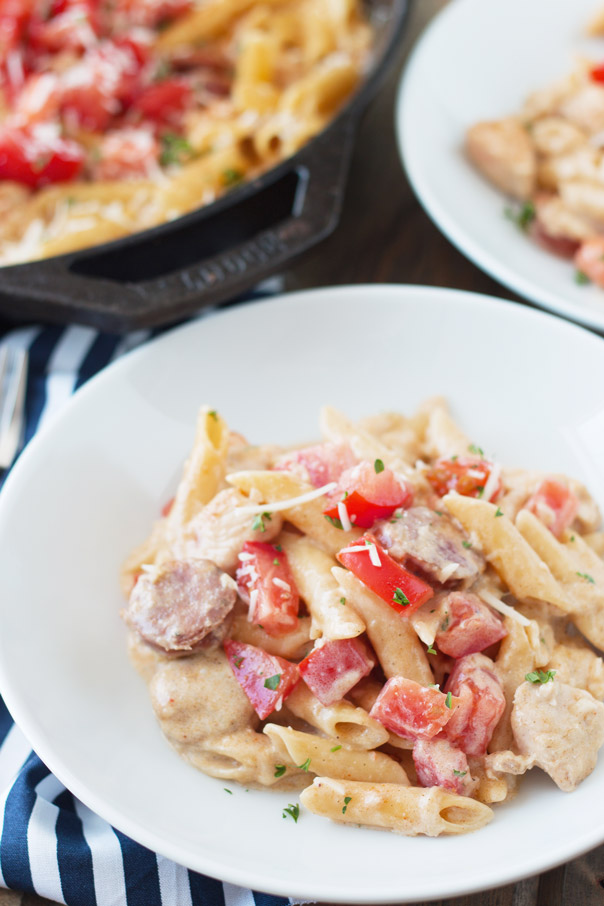 If the sauce isn't thick enough stir the cornstarch into the cream before adding.  If it is thick enough for your liking, just stir in the cream.   Top with chopped tomatoes and garnish with some chopped parsley and shredded Parmesan if desired.
I like to serve this with a side salad or fresh steamed veggies.  I hope you enjoy!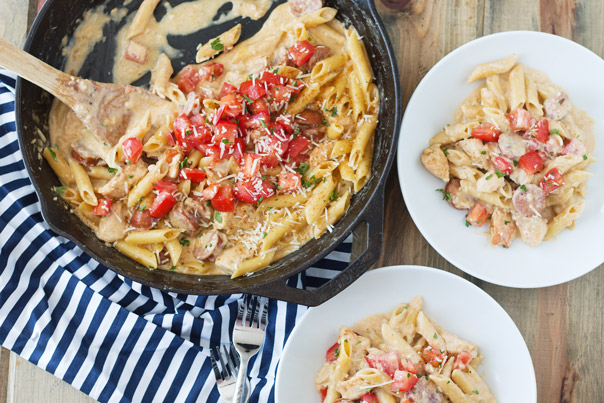 Cajun Chicken Alfredo
Cook time: about 30 minutes
Ingredients:
1 large boneless, skinless chicken breast, cut into small bite sized pieces
½ pound andouille sausage, cut into ¼" rounds
1 small onion chopped
5 cloves garlic, minced
2 tablespoons olive oil
2 teaspoons Cajun seasoning
1 ½ cups chicken broth
1 ½ cups shredded Parmesan cheese
1 cup milk
8 ounces penne pasta
¾ cup heavy whipping cream
1 teaspoon cornstarch (used to thicken sauce if needed)
2 roma tomatoes, diced
Chopped parsley and shredded Parmesan cheese for garnish, if desired
Directions:
In a large skillet cook chicken, sausage, onions and garlic with the olive oil and cajun seasoning over medium heat.  This takes about 5-7 minutes.  Stir in the broth, cheese, milk and pasta.  Cover and reduce heat to a simmer.  Cook for 15 minutes (or until pasta is tender) stirring occasionally to prevent sticking.
If your sauce is thin combine the 1 teaspoon cornstarch with the cream and stir into the pasta and cook for 1-2 minutes or until thickened.  If your sauce is thick enough just add in the cream.  Top your pasta with the chopped tomatoes and garnish if desired.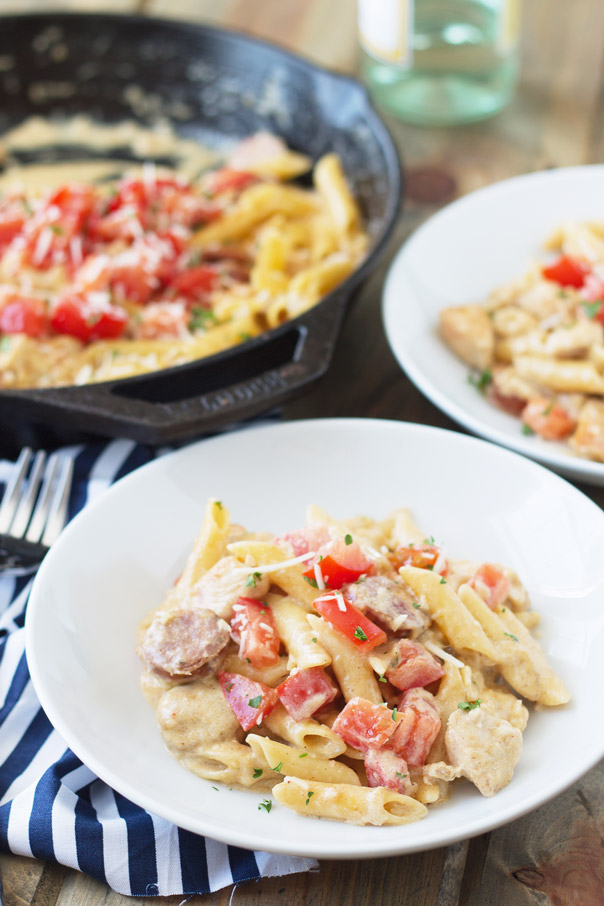 For more yummy recipes visit Countryside Cravings!