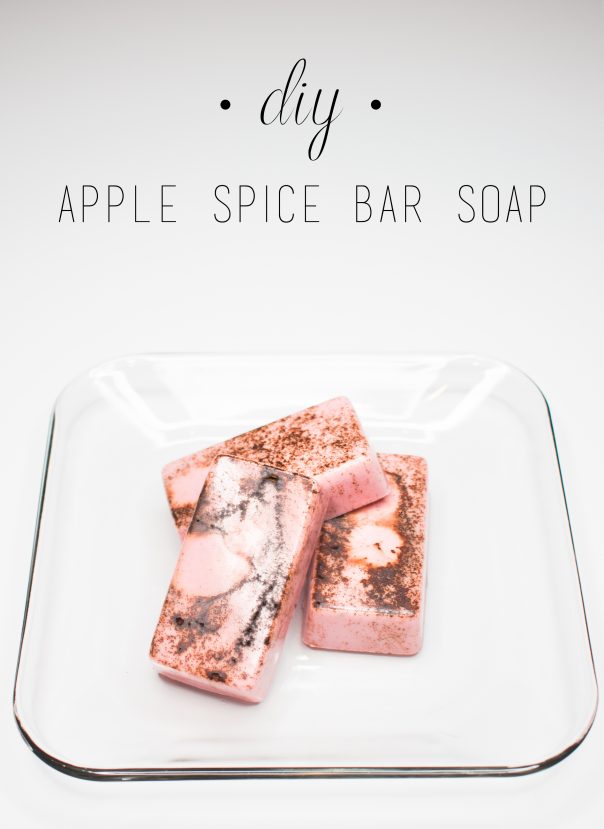 The fall is my absolute favorite season, and it's just about here. Fall brings out the loveliest of scents, and with this easy DIY, you can bring them into your own home. Before exploring the world of soap making, I had always thought of it as tedious and involved. While it can be, I found that the melt and pour method is reliable, as well as quick and easy. These DIY bars of apple spice soap took me less than 10 minutes to make up!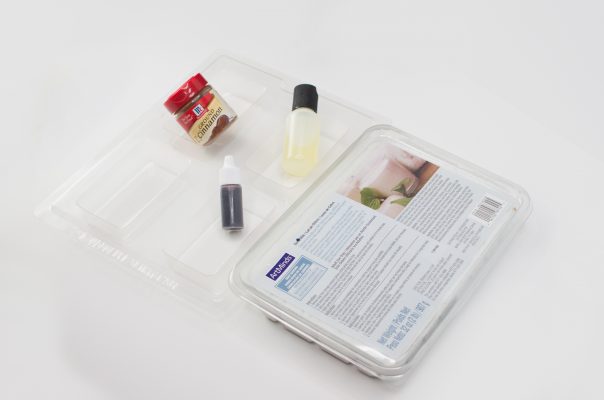 Supplies:
Melt and Pour Soap Base (2lbs makes eight 4oz bars)
Soap Molds
Apple Soap Scent
Red Soap Coloring
Cinnamon
Vanilla Extract (optional)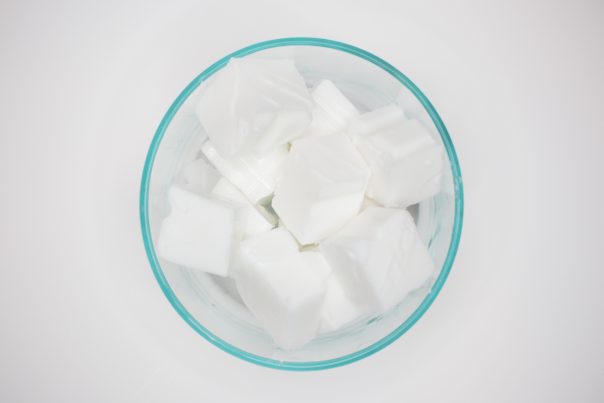 I bought a 2 pound block of goats milk soap base, and made up half of it at a time. Cut the soap base up into 1 inch cubes, and place in a microwave safe bowl. I'd recommend using a glass measuring cup, as it makes for an easier time pouring and cleaning up. I didn't have one on hand, so this glass bowl had to do.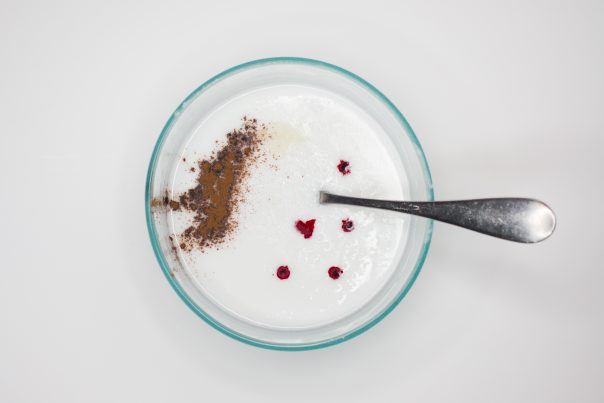 Microwave the soap base in 30 second increments. I did this about 3 times, stirring in between each interval. The time can depend on your microwave, as well as the type of soap used. If your soap provides instructions with a different recommended time amount, follow those. As soon as your soap cubes are completely melted, quickly stir in the apple soap scent, red soap color, and cinnamon. I also added a dash of vanilla extract to add a little extra something.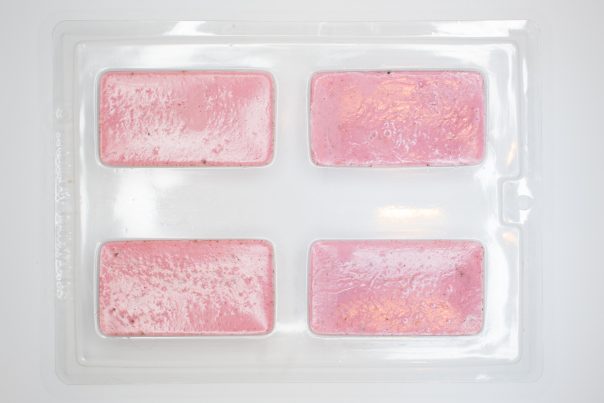 Stir your soap until it's completely combined, then pour into your molds. After pouring into the molds, gently tap to bring the bubbles to the top so they can pop.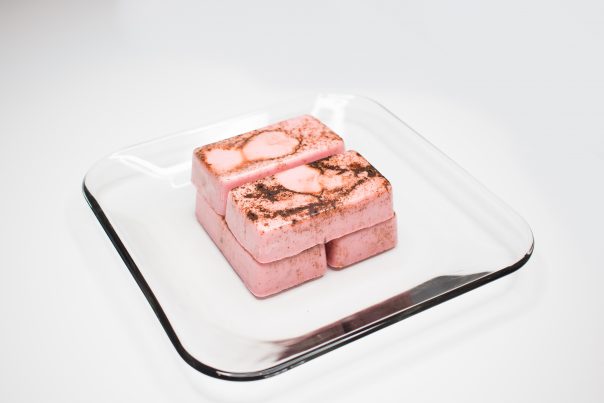 Let your soap set overnight. I found the easiest way to take them out of the molds is to turn the mold over, then press gently on the bar of soap until it pops out. Depending on the type of mold you use (plastic, silicone, etc.), you may find an easier method. Enjoy a nice warm bath with your homemade apple spice soap, then wrap the rest of your bars in plastic wrap or baggies to use later!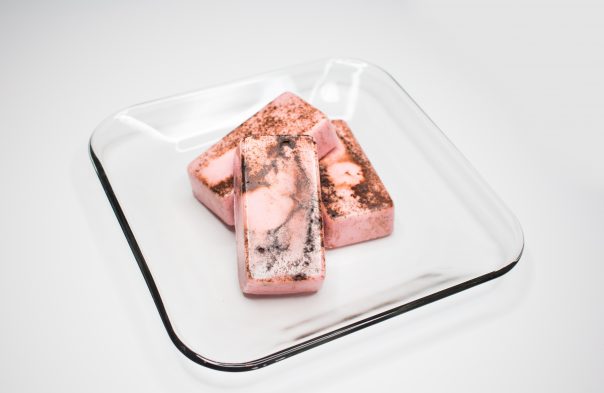 What's your favorite fall scent?