Keeping it simple and keeping it fresh folks, that's what I do! I recently had someone tell me that because they don't know how to layer, they don't know how to be stylish. Well guess what, fashion isn't about layering, or learning how to match the perfect color of pattern in your skirt to your shoes. It's all about finding what's suiting to your personality, style and fit. It's that simple. If you follow those three things then you're golden.
Now let's cut to the chase. I've kept things uber simple and chic for this week's post – all about summer date looks. Keeping it to the bare minimum of pairing a top, skirt and shoes, then topped off with a mauve lip. You can accessorize all you want, or keep things effortless and natural, or if you're looking for an awesome idea of hair, then look no further than http://www.cutegirlshairstyles.com/category/hairstyles/ to find the perfect do to compliment your style.
For this first look, I've paired a simple wrap top with a denim skirt and then gave it a flare with some great mules that no one can argue about.
Lip//Top//Shoes//Skirt//
The second look is a little more edgy/glam with one of this years hottest trends, the jumpsuit. If you're not yet comfortable wearing these, then you can find a similar top that's snug and will keep things smooth on top while you go awesome in stripes on the bottom.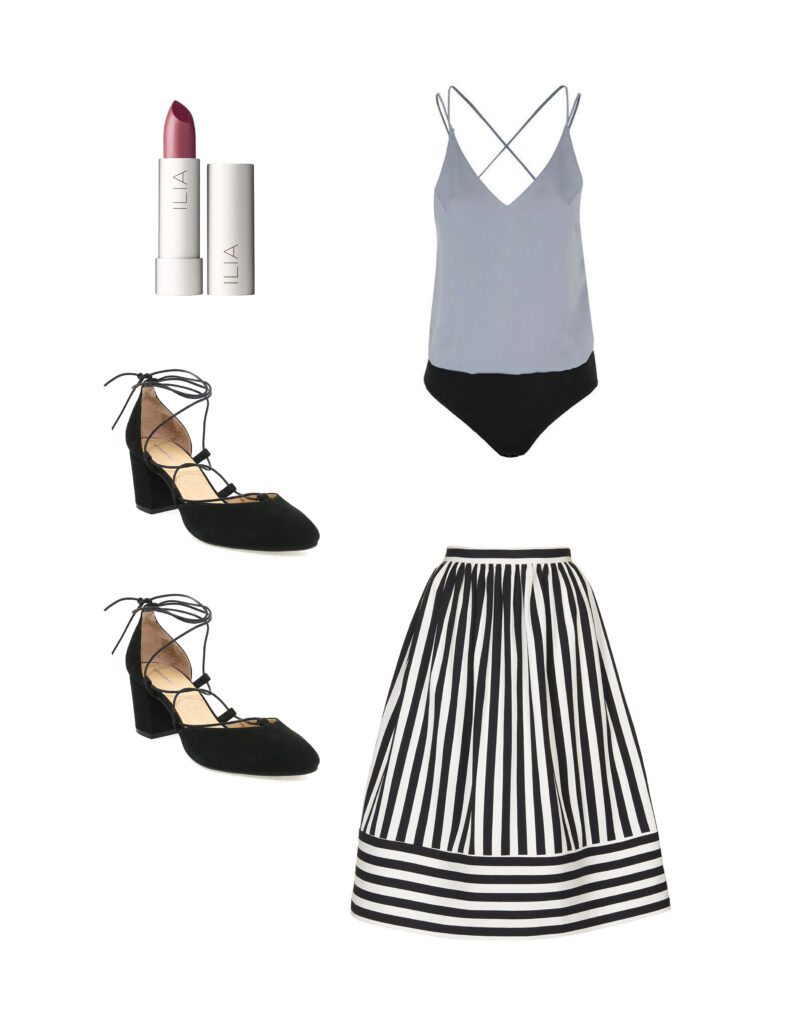 Bodysuit//Shoes//Skirt
Lastly, I've added an extra layer of estrogen to this look, because who doesn't like going all out with a maxi,  blush skirt when they're kicking things up a notch for that first date. Paired with gladiator sandals to keep things grounded and walla – your third and final inspiration for a summer date night to keep your body cool as well as your fashion.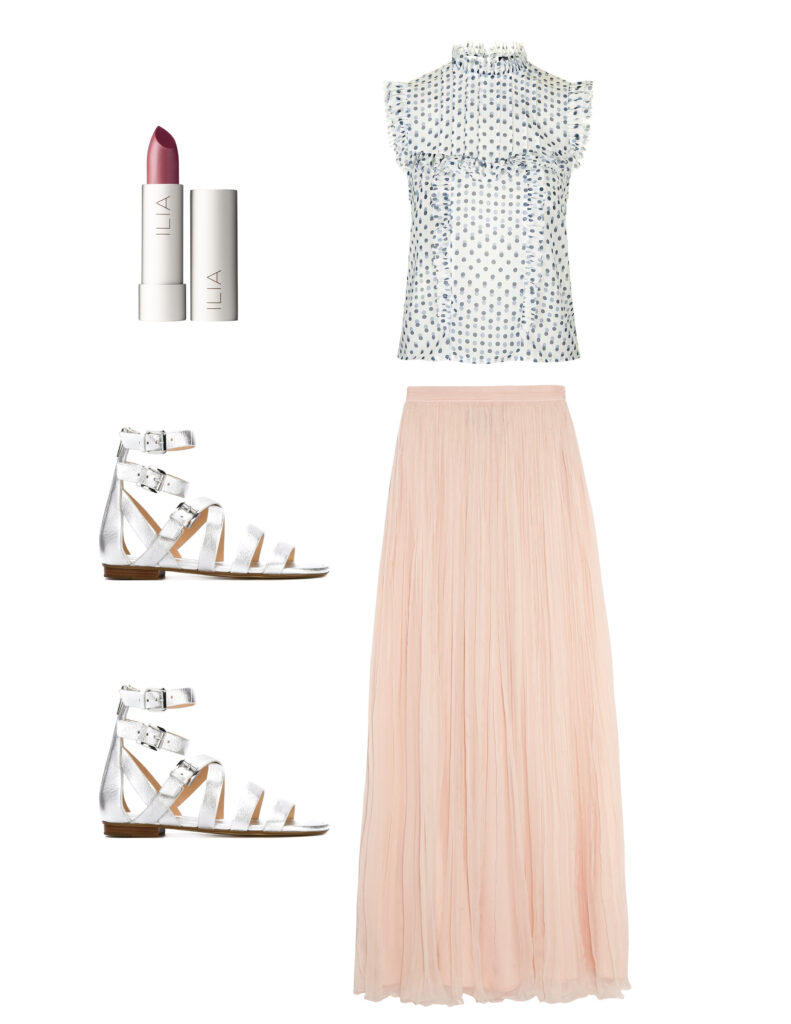 Top//Sandals//Skirt
Keeping things stylish and real. Over and out.
xo, Lindsey Shores