Hello everyone! So excited to be back and I can't believe it's already spring time! I love this time of year for many reasons, but one reason is that I love wearing fun and colorful sandals/shoes. Here are 4 of my favorite styles that you should rock this spring and summer.
1. Lace Up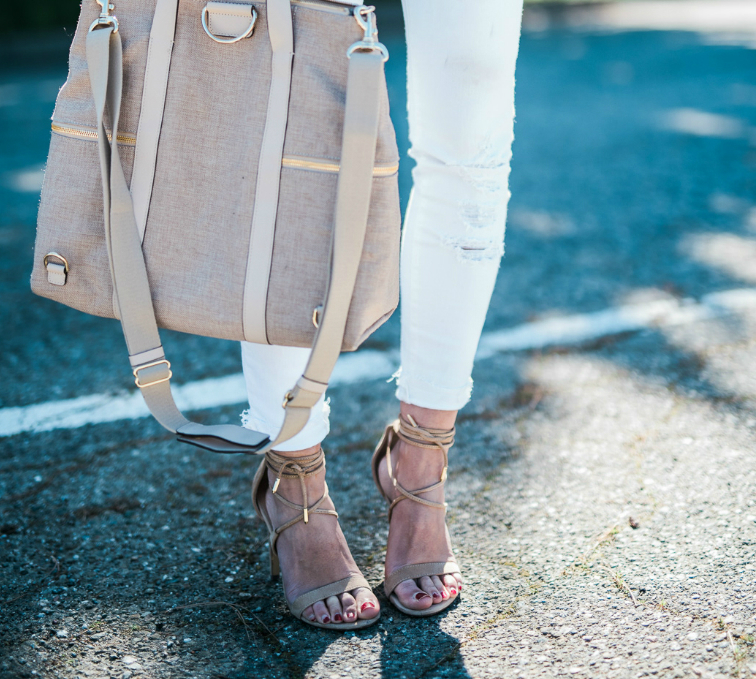 Sandals: Steve Madden
Anything that can lace up has me swooning. I love both the flats and heels. You can't go wrong either way! Here are more that I currently love.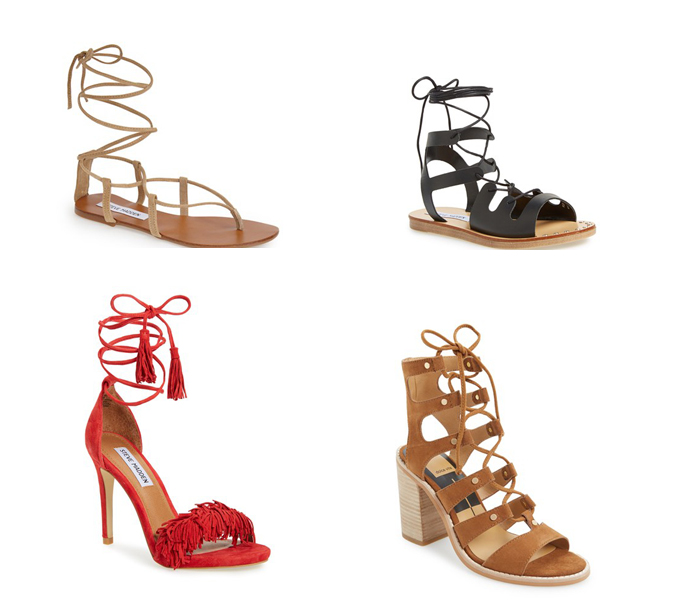 Tan Lace Up Sandals || Black Gladiator Sandals || Red Lace Up Heels || Tan Heel Lace Up
2. Anything Yellow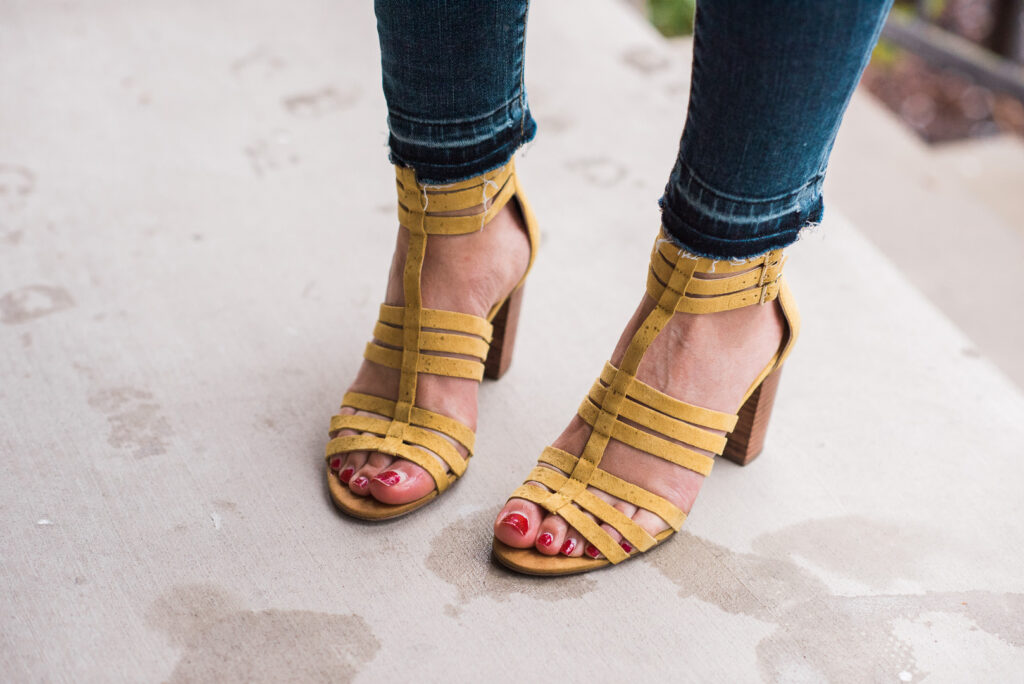 Yellow Heels: Sole Society
I am sure you all know that I'm a huge fan of anything yellow! I especially love wearing this color in the the warmer months. Yellow heels are a must have for a change of pace. They give you a fun pop of color. Here are some more favs.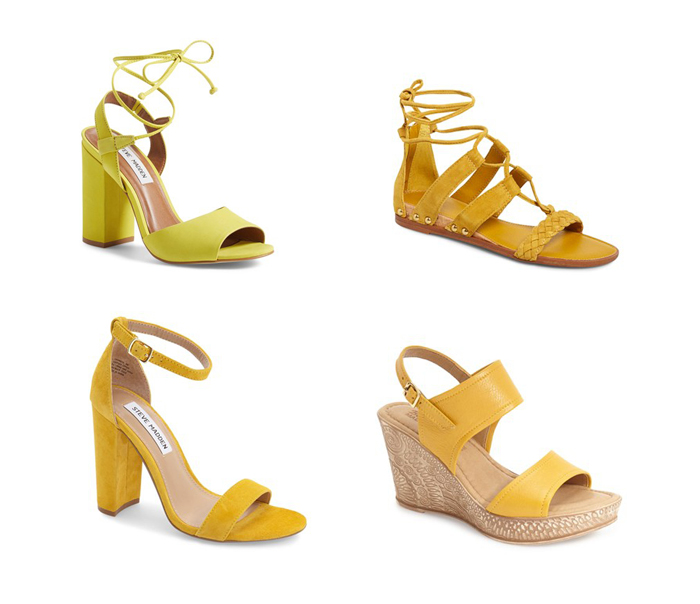 Lace Up Heels || Gladiator Sandal || Strappy Sandals || Wedges 
3. Summer Sneakers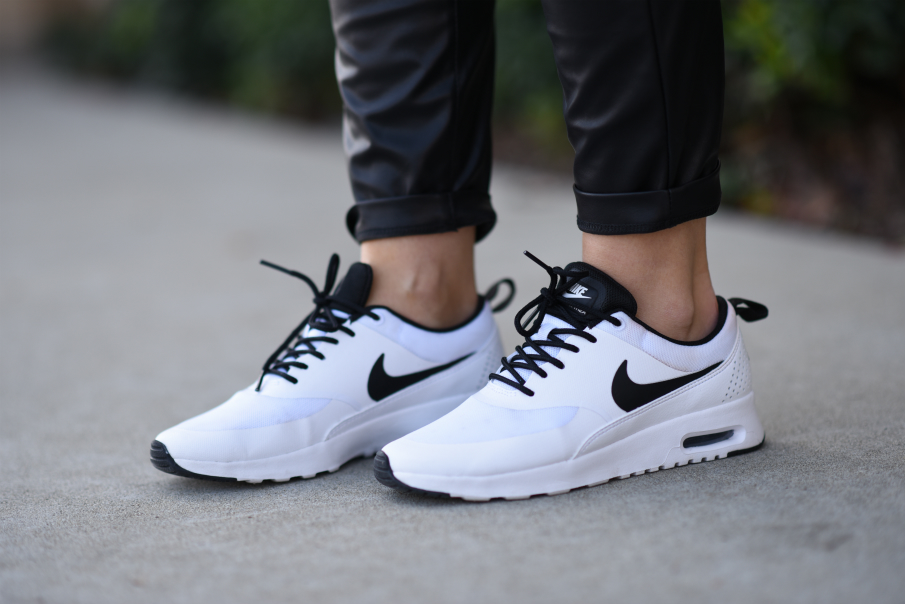 White Sneakers: Nike 
I love sneakers year around, but in the spring/summer I like to ditch the all black sneakers and go with all white or a bright color.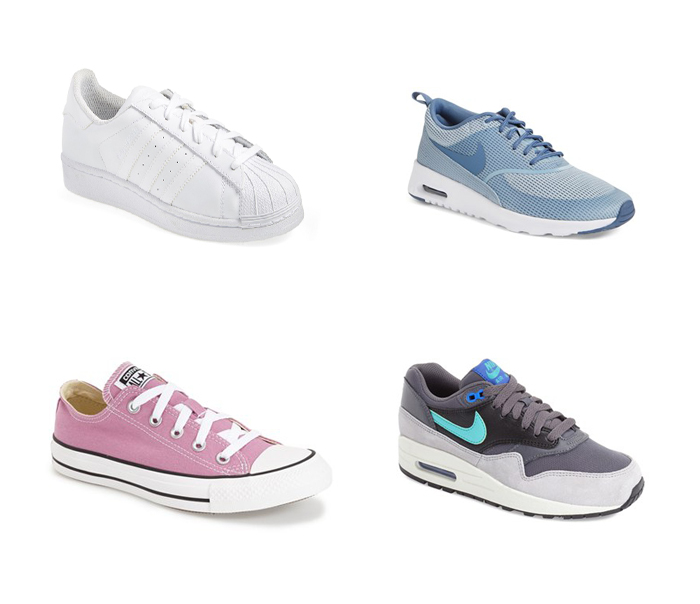 White Adidas || Light Blue Nikes || Pink Converse || Nike Air Max
4. Colorful and/or Nude Color Pump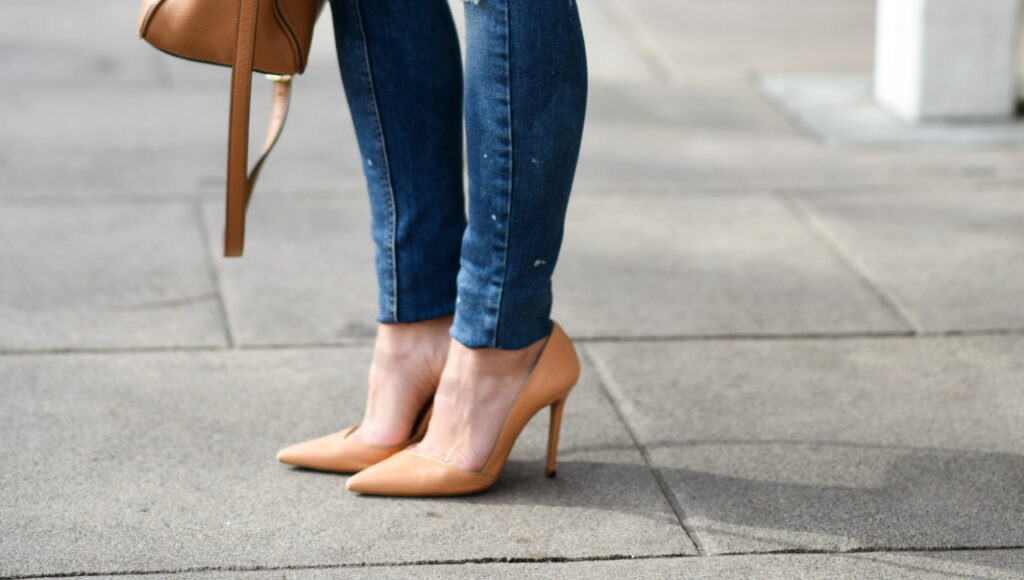 Tan Pumps: Zara (sold out, similar)
I wear these pumps. They can be worn so many different ways! These are my go-to heels anytime I dress up because they go with so many different outfits. I wear mine to church, on a date with my hubby, and on a girls night out. I also love a colorful pump. I just got some light pink ones that I am excited to wear all summer long.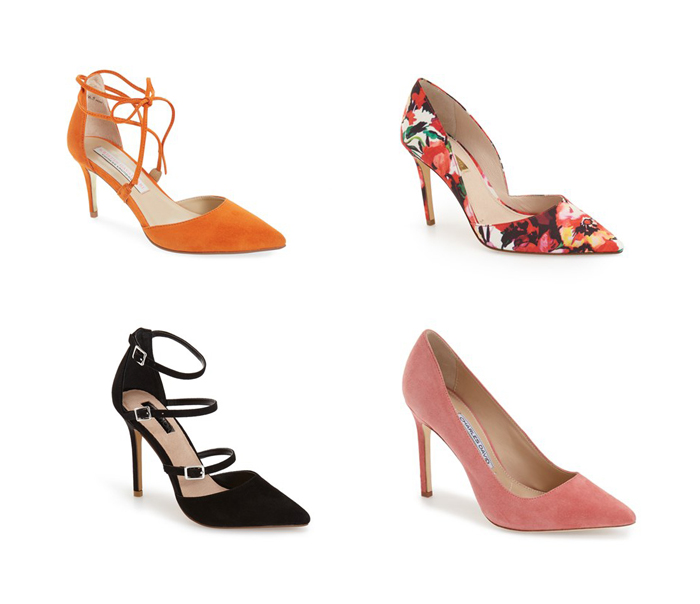 Orange Heels || Floral Pumps || Black Heels || Pink Heels
Which ones are your favorites? I hope you have a great April!! Thanks so much for reading! XO
For more great fashion ideas check out The Girl In The Yellow Dress!