Ok, so when I say these are MUST NEED ankle boots, I'm only half serious, because these are all super FUN ankle boots, but like I always say to my clients… start with some basic/neutral shades of shoes or boots first, before expanding out into the super thrilling ones. That way you can really pair the right boots with all the clothing you want and then you can have a party when you're moving onto your next ankle boot purchase.
Before we move on, I want to acknowledge the new, "ankle boots" title for what we all know these as "booties". Now, who and when did that change? I'm not sure nor am a history fashion buff for the late 20th century, nor does it really matter, but just for a little tip when you're shopping online and you're searching for booties, be aware that many more options can pull up when you use the freshest new term, ankle boots… just wanted to clear that up to make all of your lives less confusing than mine has been with this.
So as I mentioned, starting with some neutrals is always a great idea when you're purchasing some new boots, but if you want to forego that idea, then I won't be mad, I won't even yell, I will applaud you for being braver than me and skipping right to the awesomeness that lies within the patterns, shapes and fabrics of what's out there to rock your feet with.
Here are a few options I LOVE and wish (and may) end up purchasing down the road because they are all just that good and everyone needs a little spice in their life for their feet.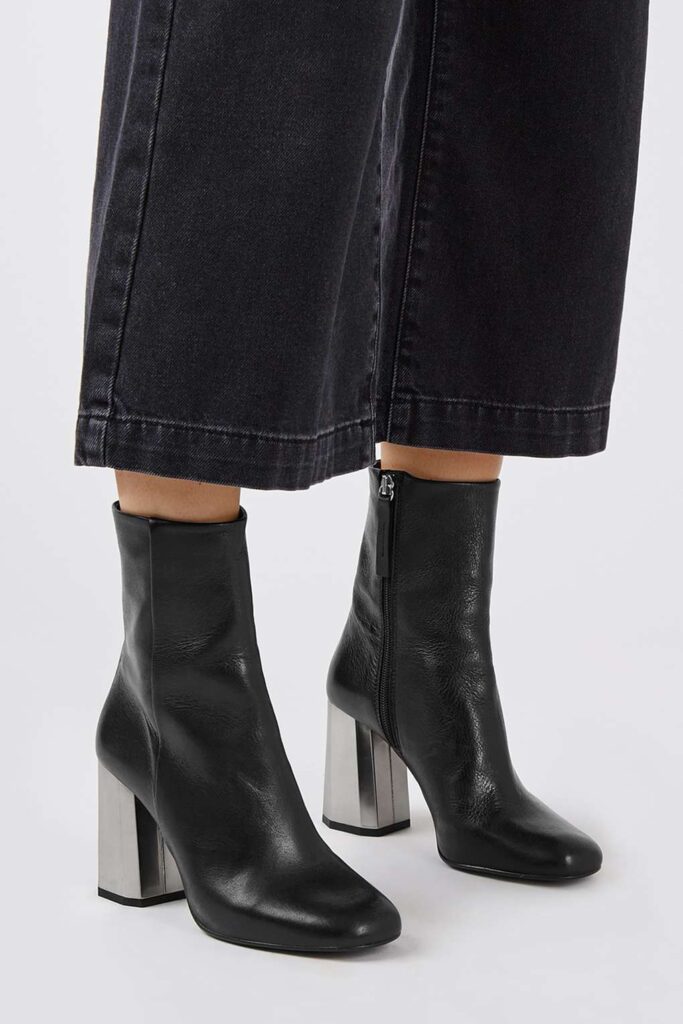 A spin on a good ol' black ankle boot – with a heel that'll leave you nervous of a lightning storm, but totally worth the fashion risk.TopShop Black Ankle Boots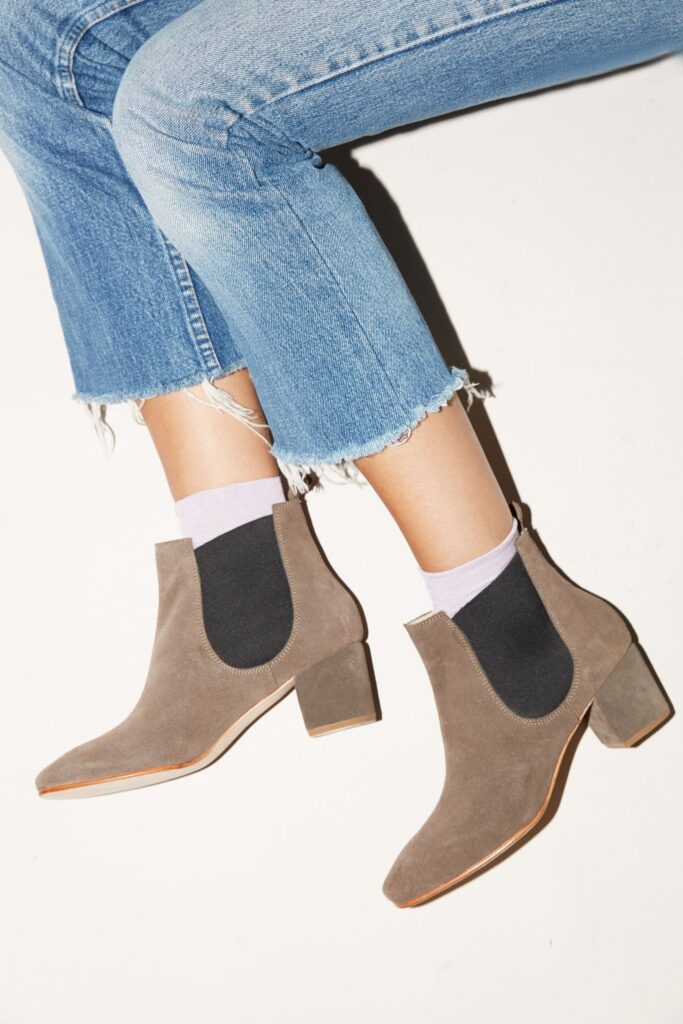 Next up can be a brown or grey to grow your boot collection, I loved this boot which no6store.com likes to call grey… whether you think it's brown or grey, it's another great start for you boots.
http://no6store.com/products/no-6-cassidy-ankle-boot-in-grey-suede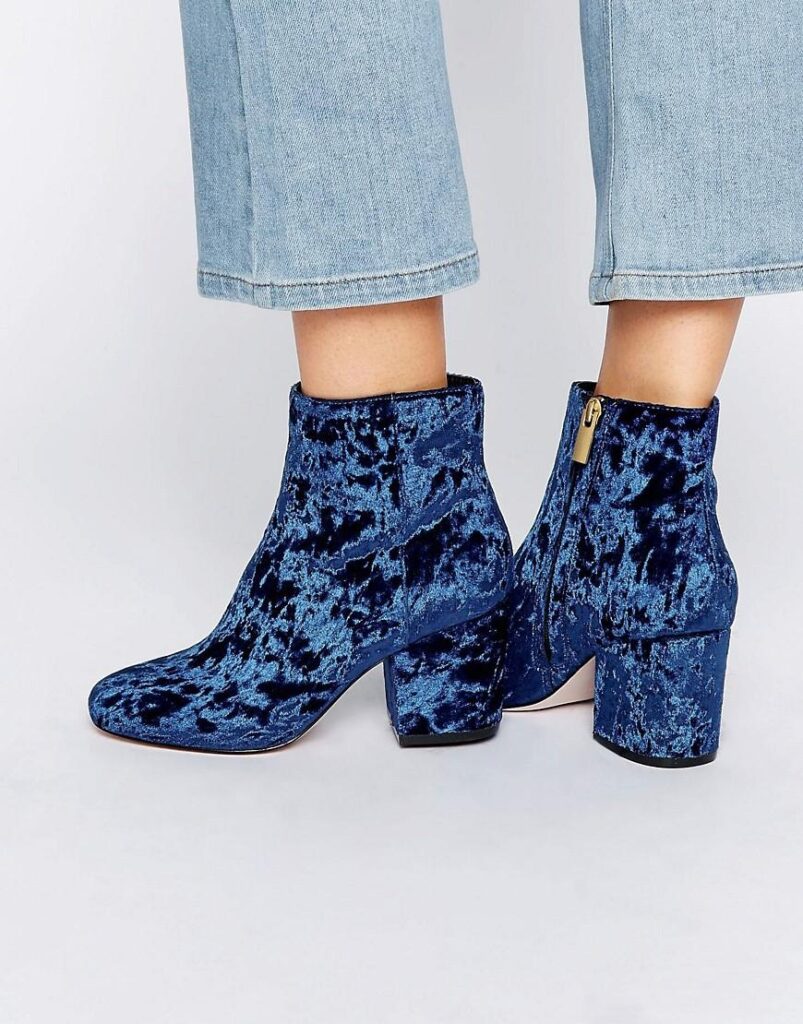 Now to dive into some calico and excitement for your cold toes, I bring you the crushed velvet pink ankle boot. If Cinderella were around today then I trust she would wear this over an unpractical glass slipper choice.Asos Navy Velvet Ankle Boot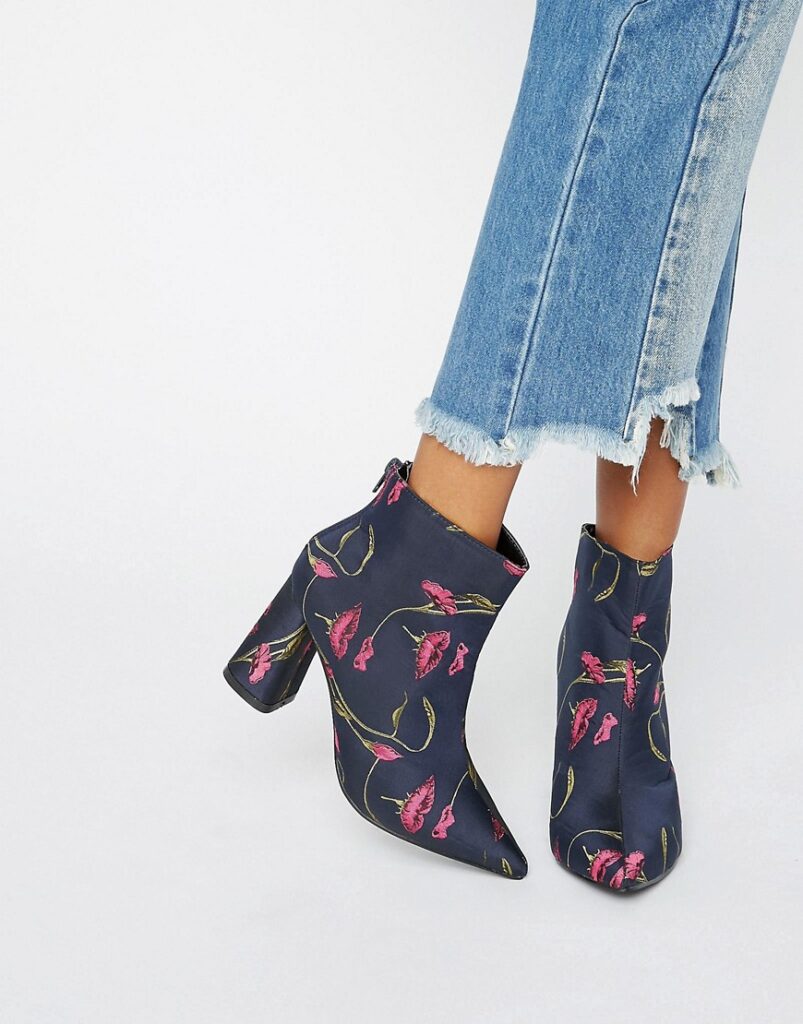 These floral ankle boots. Enough said.Asos Floral Ankle Boots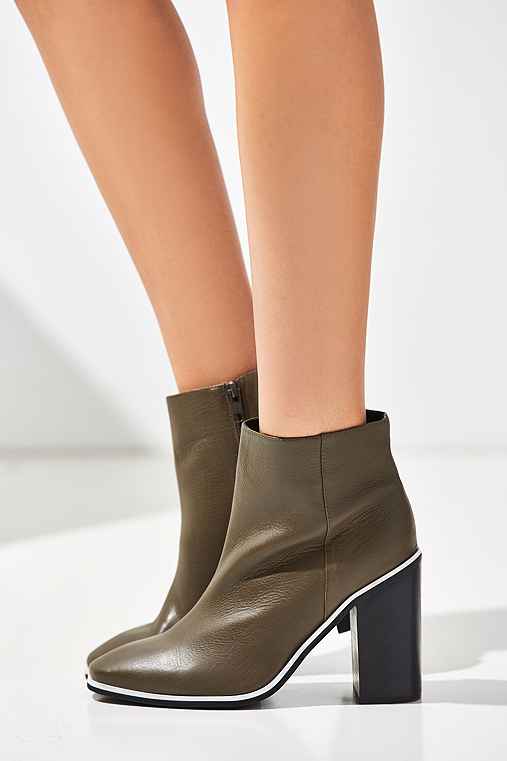 Back to some neutral tones with these olive bad boys. The detail of the sole on these make me wanna die in heaven.Urban Outfitters Olive Ankle Boots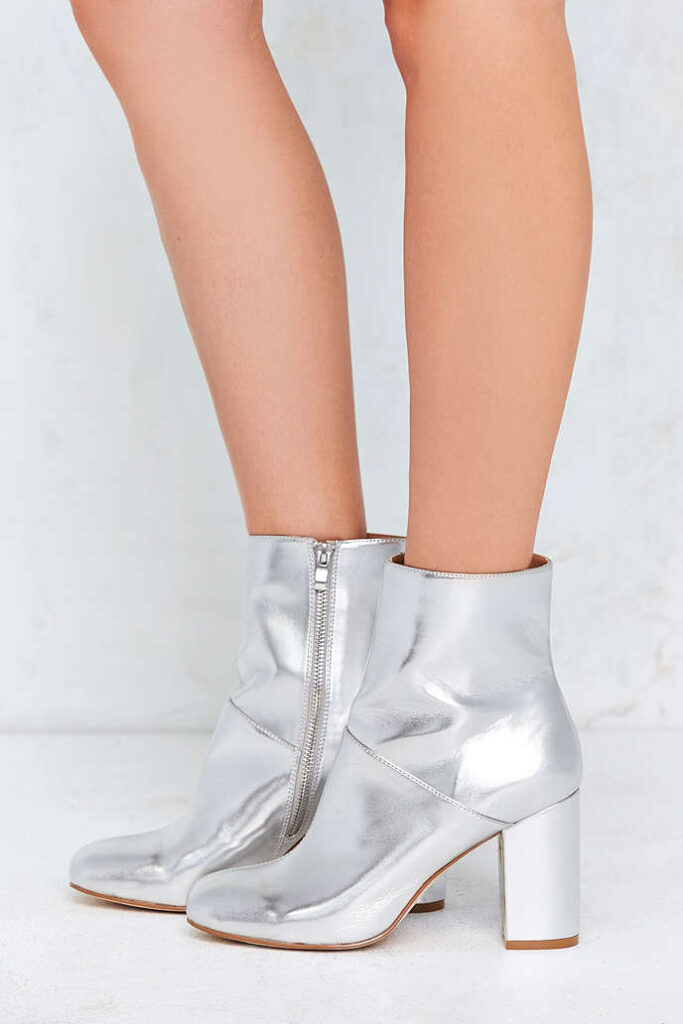 Metallic ankle boots OMG, right? Straight off the space ship and onto your feet for a glam day or night.Urban Outfitters Metallic Ankle Boots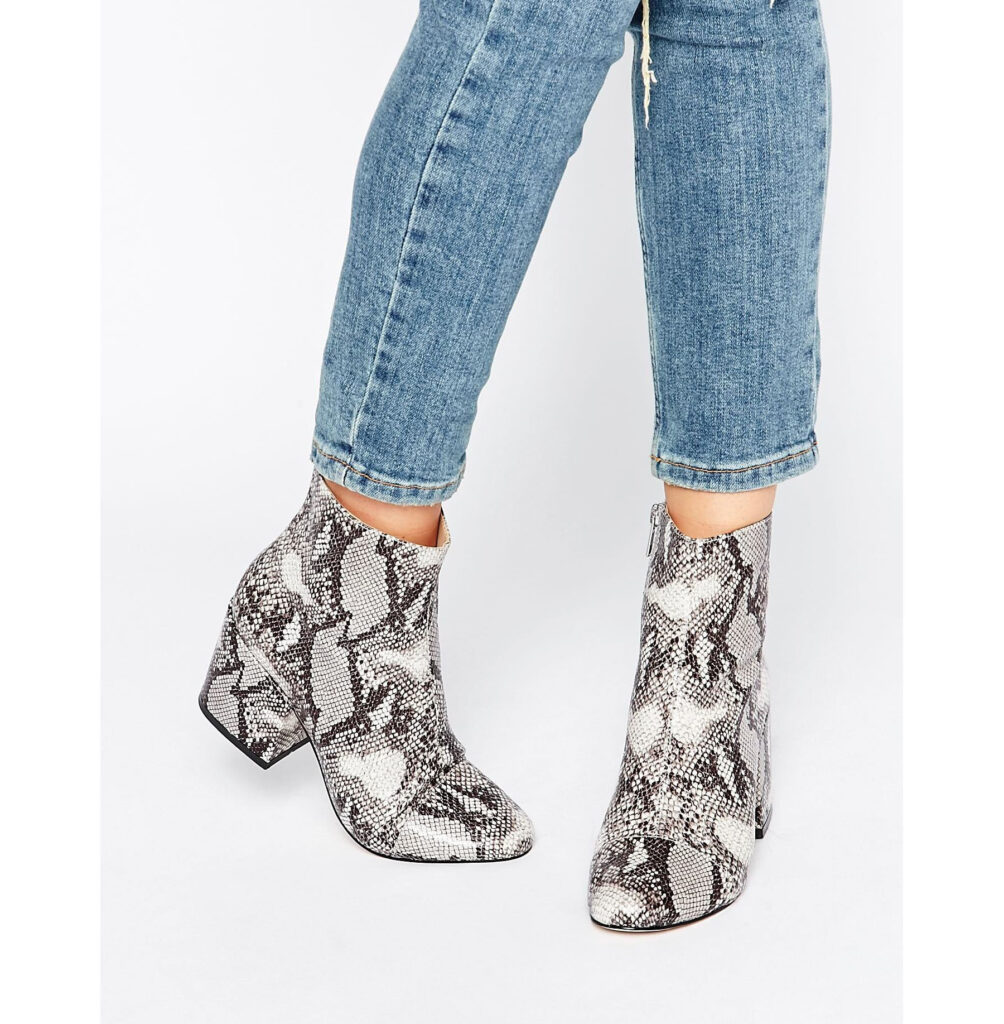 And last but not least, some snakeskin, because you can NEVER go wrong with snake (in my mind).Urban Outfitters Snakeskin Ankle Boots
Happy fall ankle boot season friends, let me know which of these you like best and want to add to your wardrobe!
xo, Lindsey Shores