Today's recipe is an easy one that is packed full of flavor – Italian Chicken made with only 3 ingredients!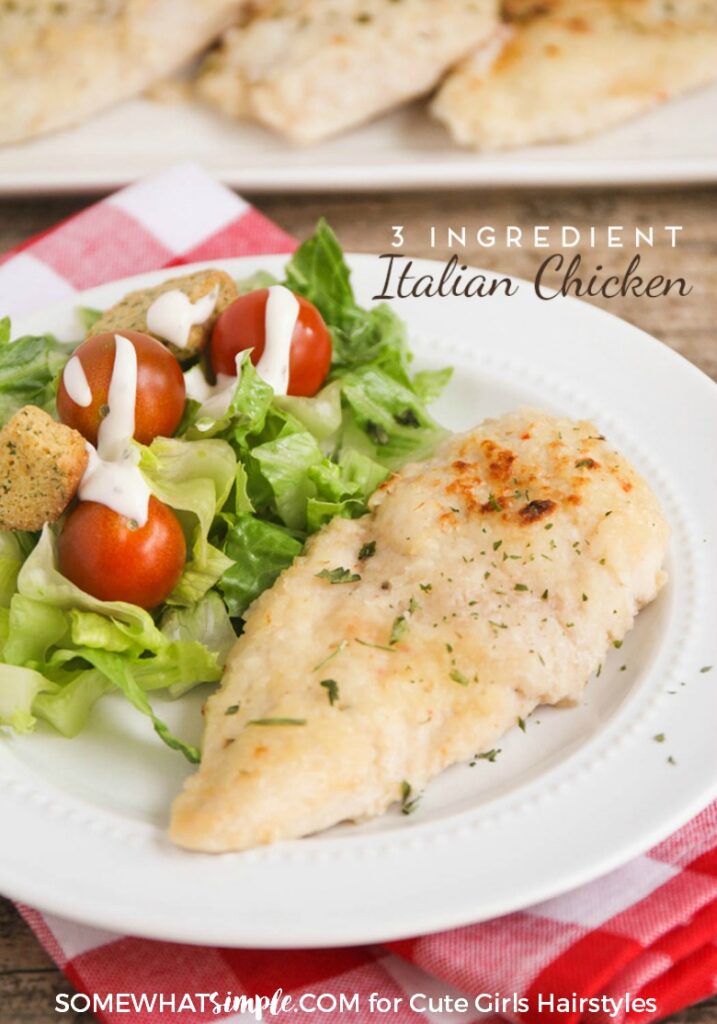 Not only is this Italian Chicken super tasty, it is also super simple to put together! Here is a quick video I made for Millennial Moms on You Tube that shows how simple it is to prepare this meal for your family. Take a look:
Do you have a favorite easy chicken recipe? Leave us a comment below – I'd love to hear about it!
ENJOY!