Hi guys! It's Jen and Jodie from Eighteen25 and we are happy to be back sharing a favorite tried and true recipe that we love to make. This baked ziti is a great weeknight meal that is easy to prepare and the kids always look forward to it. Combine it with some yummy rolls and a caesar salad and you have the perfect dinner.
INGREDIENTS:
1 Pound Ziti  (or your favorite pasta)
1 Onion, chopped
1 Pound Lean Ground Beef
2 (24 ounce) Jars of Spaghetti Sauce
6 Ounces Provolone Cheese, sliced
1 1/2 Cups Sour Cream
8 Ounces Mozzarella Cheese, shredded
2 tablespoons grated Parmesan Cheese
STEPS:
Preheat oven to 350 degrees.
Cook pasta as directed on the package, drain.
In a large skillet, cook onion and ground beef over medium heat. Add spaghetti sauce, and simmer for 15 minutes.
 In a lightly greased 9×13 inch baking dish layer the following: 1/2 of the pasta, provolone cheese, sour cream, 1/2 sauce mixture, remaining ziti, mozzarella cheese and remaining sauce mixture. Top with grated Parmesan cheese.
Bake for 30 minutes or until cheese is melted.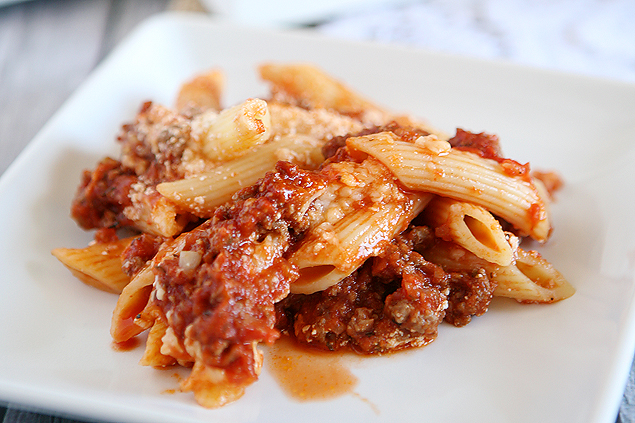 Now that the kids are back to school we are trying to be better at getting a homemade meal on the table at a decent time. This pasta dish is easy enough for even the nights when everyone has to be at a sporting event on opposite sides of town. (which happens a lot around here) Hope your family enjoys it as much as ours do and if you happen to have any left over it's great the next day too!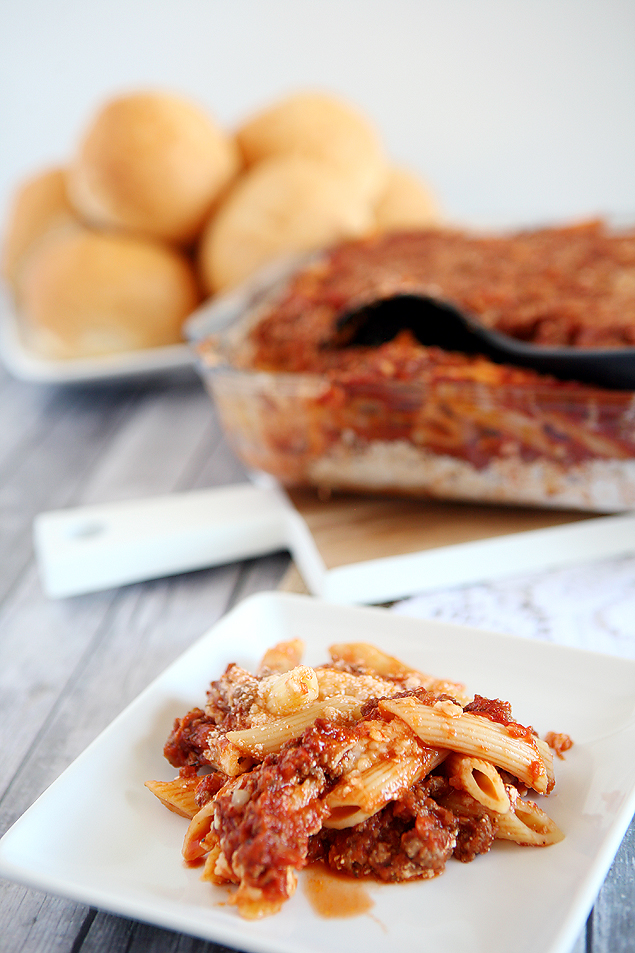 For more Tried and True Recipes come and visit us at Eighteen25.