This Easy Italian Quinoa will make a great side or even a quick meatless meal for those busy nights!
Hey everyone, how has this beautiful fall weather been treating you??  Our family has really been enjoying the cooler weather and I love it because it puts me in the mood to do some fall baking!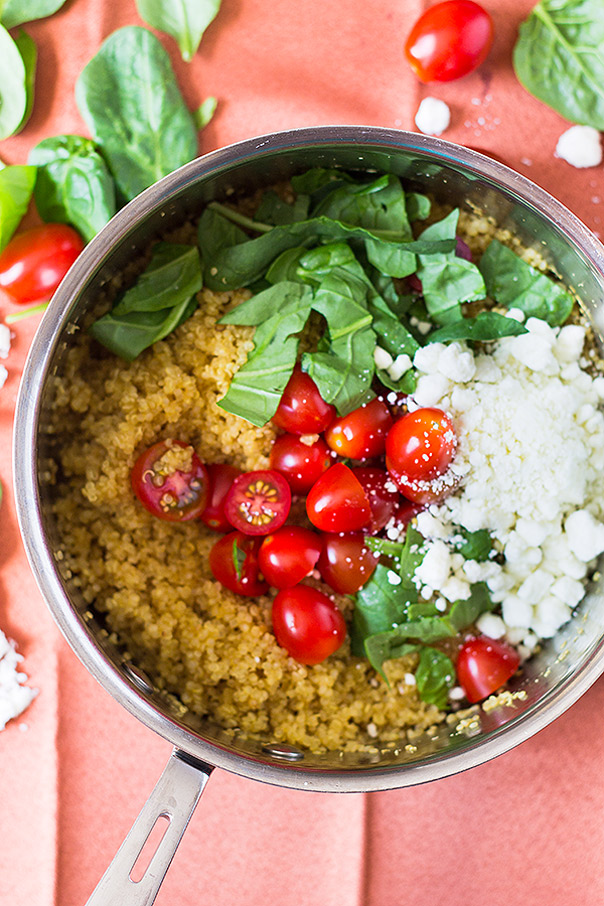 The only trouble is it can be a little busy around here and hard to squeeze everything in (including my fall baking) so easy meals are a must in my house!  This easy Italian quinoa can help round out a meal as a side dish or you can make it a meatless meal all on its own.
It's also a really healthy option since it's loaded with all that goodness quinoa has to offer like gluten free, high in protein and high in several nutrients.
Feel free to play around with this recipe and adjust it to suit your tastes.  Maybe add in some olives or change out the feta cheese for some mozzarella.  So many options!!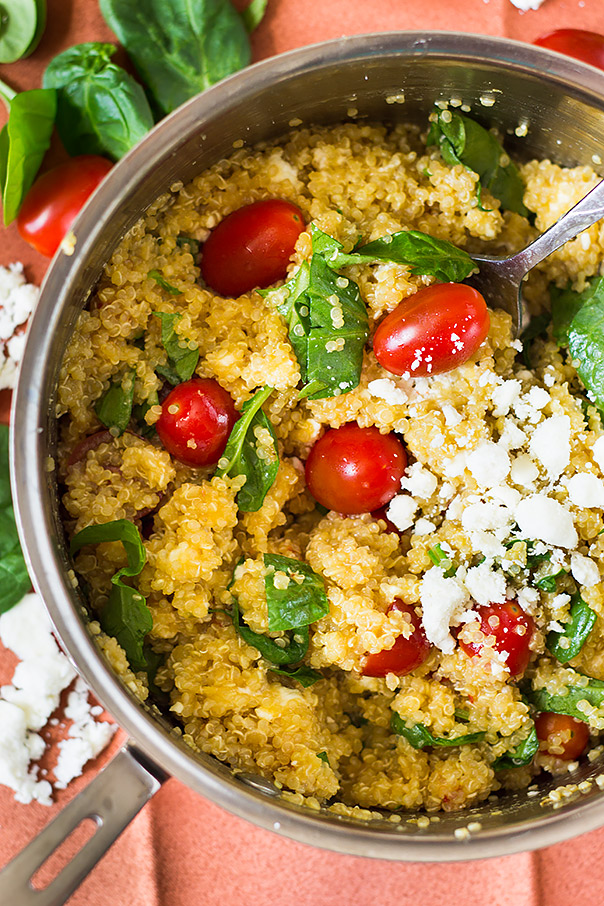 Easy Italian Quinoa
Prep time: 5 min
Cook time: 15 min
Serves: 5-6 as a side
Ingredients:
1 ½ cups chicken broth
¾ cup quinoa, rinsed well
½ cup halved cherry or grape tomatoes
½ cup chopped spinach
¼ cup feta cheese
2 tablespoons- ¼ cup Italian dressing
Directions:
In a medium saucepan cook the quinoa and chicken broth according to package directions.
Remove from heat and stir in the tomatoes, spinach, cheese and dressing.  Serve as a side dish or a meatless meal.