Pizza Pie Bites are a fun and delicious snack or appetizer. They're easy to make and they work great for parties or when the kids come home hungry after school.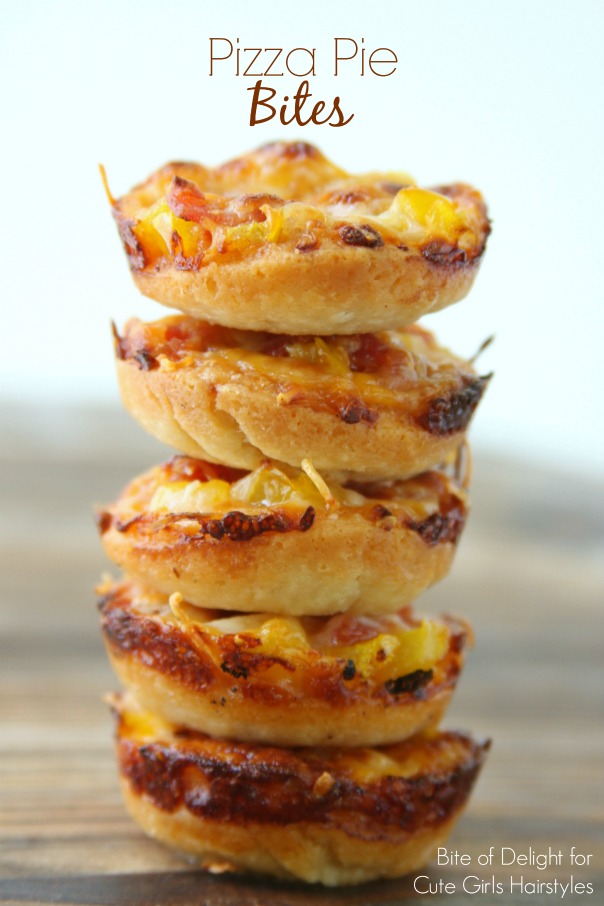 With just a handful of ingredients, you can whip these up in no time! And if your kids like to help in the kitchen, this is a great recipe for little helpers! It's also easy to customize to different tastes.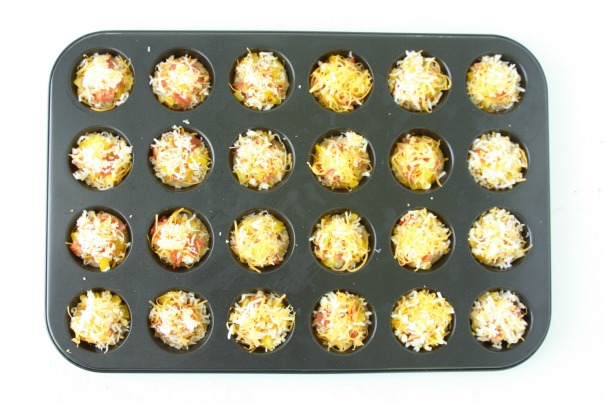 Two of my kids don't like pizza sauce, so it's easy to leave it off of a few to make exactly what everyone likes…without spending any extra time. My husband loved these pizza pie bites with just cheese, pepperoni and bell pepper. It would be delicious with any of your favorite toppings! Try olives, pepperoncini, bacon crumbles, sausage, ham & pineapple, onions or anything else you love!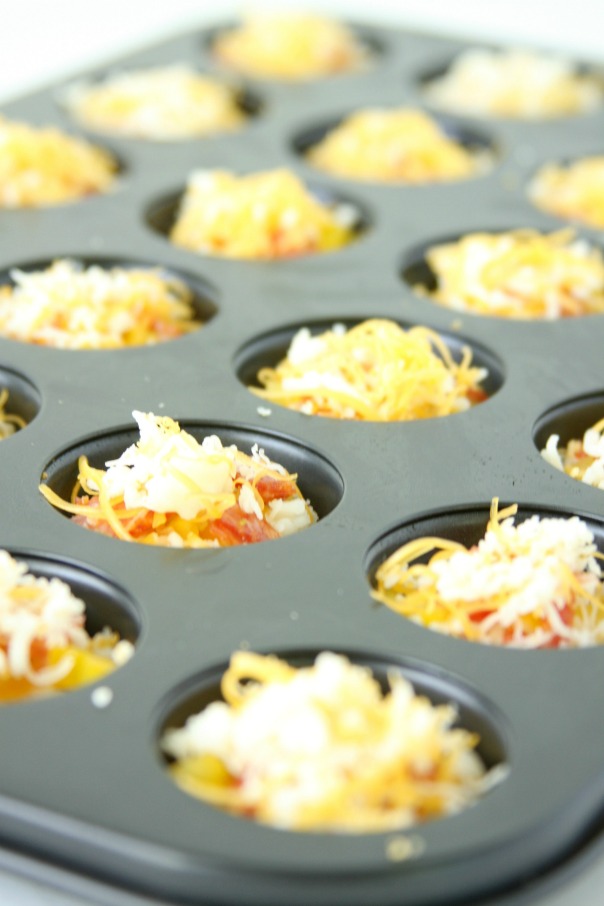 Pizza Pie Bites
Ingredients:
1 premade pie crust (or homemade)
½ cup prepared pizza sauce
1 ½ cups shredded cheese (I use a blend of cheddar and mozzarella)
1 Tbsp garlic-cheese spread
Pepperoni, diced small
Bell Pepper, diced small
Other desired toppings such as olives, pepperoncini, bacon crumbles, sausage, ham & pineapple, onions etc, diced small
Directions:
Preheat oven to 450°.
Using a small, round cookie cutter (mine is 1 ¾" in diameter), cut out circles of pie crust.
Place pie crust circles in a mini muffin tin. Bake for 3-4 minutes.
Add toppings. I like to do a light sprinkle of the garlic-cheese spread, a small dollop of sauce, cheese, pepperoni, peppers, and then a little more cheese on top.
Return to oven for 7-10 minutes, or until cheese is melted and bubbly or lightly browned, depending on your preference.
Let cool slightly and serve warm.
Makes approximately 36 pizza pie bites.
Notes:
The garlic-cheese spread I use is Johnny's brand (I find it at Costco…it's official name is Garlic Spread & Seasoning). It's a blend of garlic, spices and parmesan cheese, and we add it to all of our homemade pizza. It makes it extra delicious!
If you use a different size cookie cutter, you will get a different yield of pizza pie bites.
Use whatever toppings you like, as long as you dice them small. Anything big won't fit very well.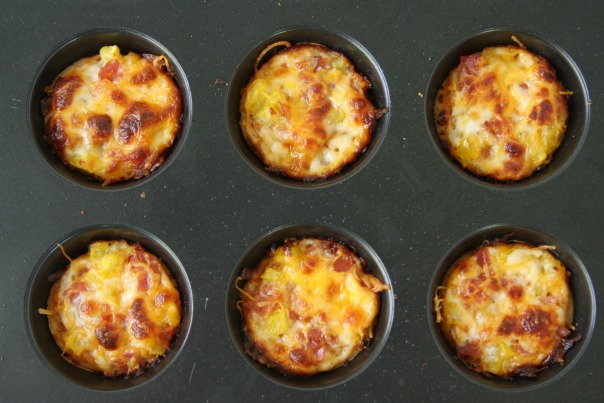 For more fun and delicious recipes, be sure to visit Bite of Delight!