If you love macaroni and cheese, you have to try this delicious recipe! Ranch Macaroni and Cheese is my family's new favorite twist on a classic comfort food.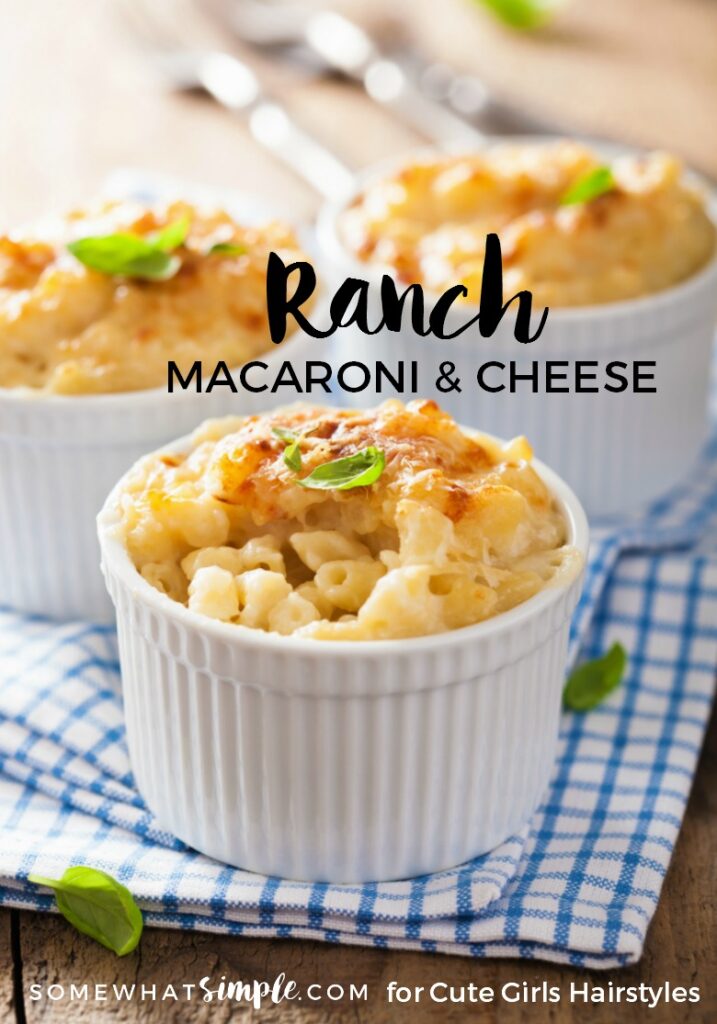 There is a running joke in my family about the fact that I can't make Macaroni and Cheese. It stems from an attempt my freshman year in college that went horribly wrong – an attempt that my boyfriend (who is now my husband) witnessed and teased me about for a really long time. (All in good fun, of course!) 🙂
But the first time I made this recipe for my family, no one said anything about my lack of macaroni skills because they were too busy stuffing their faces! They finished off the entire pan, and this delicious ranch macaroni and cheese has been requested several times since then. Here is the simple recipe:
Ranch Macaroni and Cheese
INGREDIENTS: 
3 cups of macaroni noodles, uncooked
1 (5 ounce) can of evaporated milk
2 eggs, beaten
1 cup of ranch dressing
3 cups of shredded cheese (cheddar, Asiago, Colby or Mozarella all work well!)
1/2 cup of bread crumbs
2 tablespoons of butter, melted
DIRECTIONS: 
Preheat oven to 350 degrees. Lightly grease the bottom of a 13×9 casserole pan with nonstick cooking spray.
Cook pasta according to packages directions.
Combine evaporated milk, eggs and ranch dressing in a bowl and whisk until well blended and sm0oth.
Gently fold in the cheese and then add the cooked pasta.
Spoon mixture into your casserole pan.
Mix bread crumbs and butter in a bowl, then sprinkle over the top of the macaroni.
Bake for 20-25 minutes or until heated through and the top is golden.Enjoy!