Hey guys!  Valentine's Day is just about here, and I've got the cutest dessert for you and your sweetie.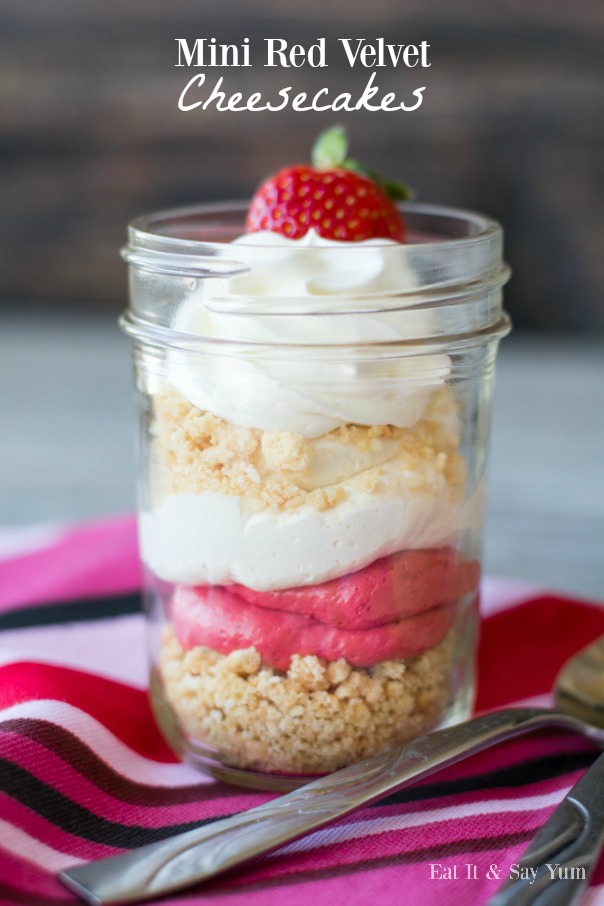 These Mini Red Velvet Cheesecakes are no-bake, so even you can handle them!  Plus they are so fun, served in jars, with two layers of cheesecake; one red velvet and one vanilla layer.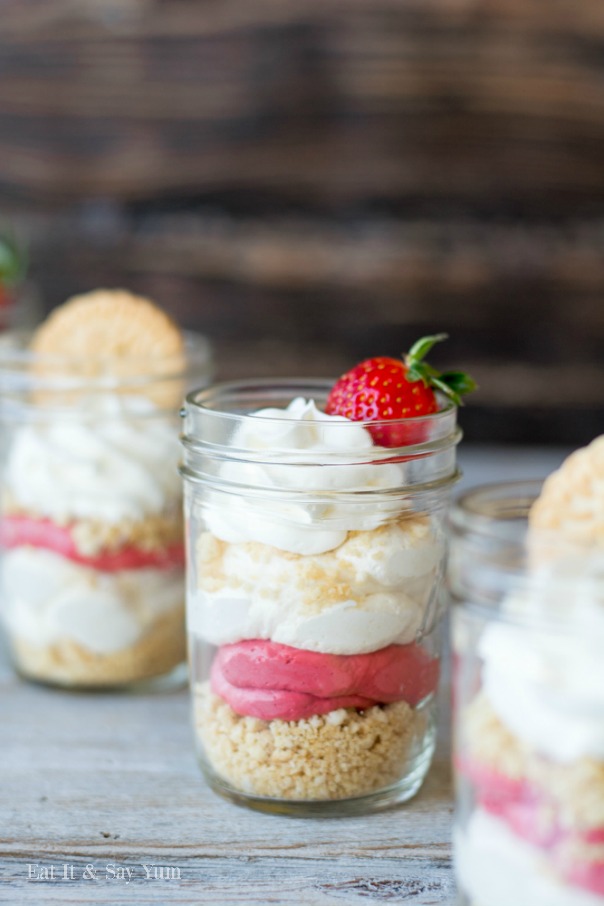 They have a vanilla sandwich cookie crumbled crust, and whipped cream.  YUM!  You can make these a day in advance and have them sitting in your fridge all ready to go for that special night.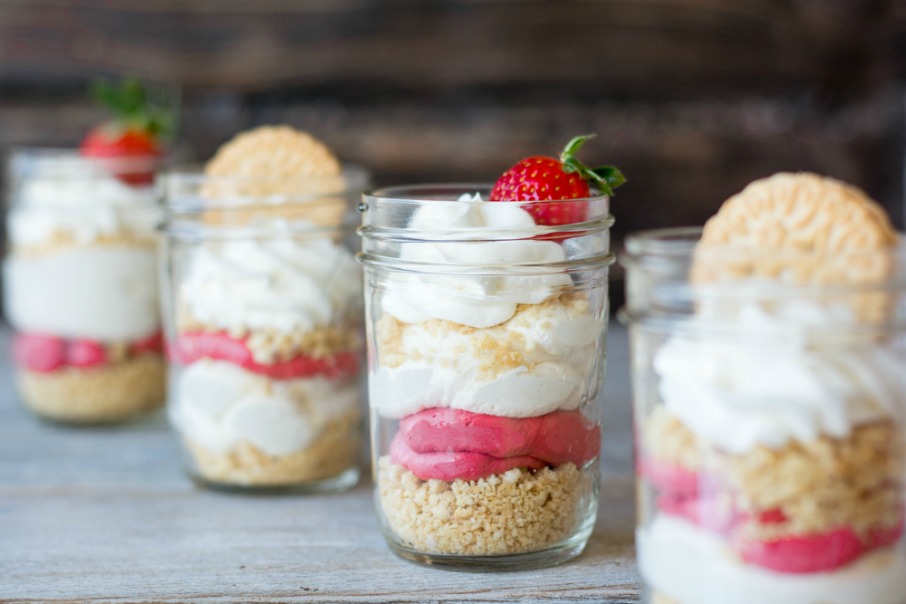 Mini Red Velvet Cheesecakes
Ingredients:
12 oz cream cheese- at room temperature
6 Tbs sugar
1 tsp vanilla
3 Tbs buttermilk
1/4 cup melted chocolate chips- cooled to room temperature
2 tsp red food coloring
2 cups cool whip
Crust:  12-15 vanilla sandwich cookies- crushed
2 Tbs butter- melted
pinch of salt
Extra whipped cream, extra vanilla sandwich cookies, and/ or strawberries as garnish
Directions:
 In a large mixing bowl, beat the cream cheese with an electric hand mixer, or in a stand mixer.  Once smooth, add the sugar, vanilla, and buttermilk.  Beat again until smooth.
Divide the cream cheese mixture in half and place half in a separate bowl.  Add the melted chocolate chips and red food coloring to one bowl and beat again until fully combined.
Fold 1 cup of cool whip into cream cheese mixture.
Scrape both sets of cream cheese filling into two piping bags, fitted with a large round piping tip.
Mix the sandwich cookie crumbs with the melted butter and salt.  Stir with a fork, then spoon a tablespoon or so into a small jar.  Repeat with 8-10 jars.
Pipe some of each cheesecake filling into each jar, creating two layers of cheesecake.  Sprinkle a few more cookie crumbs over top.
Add some whipped cream over top.  Top each jar with a vanilla sandwich cookie or a strawberry.
Store in the fridge until ready to serve.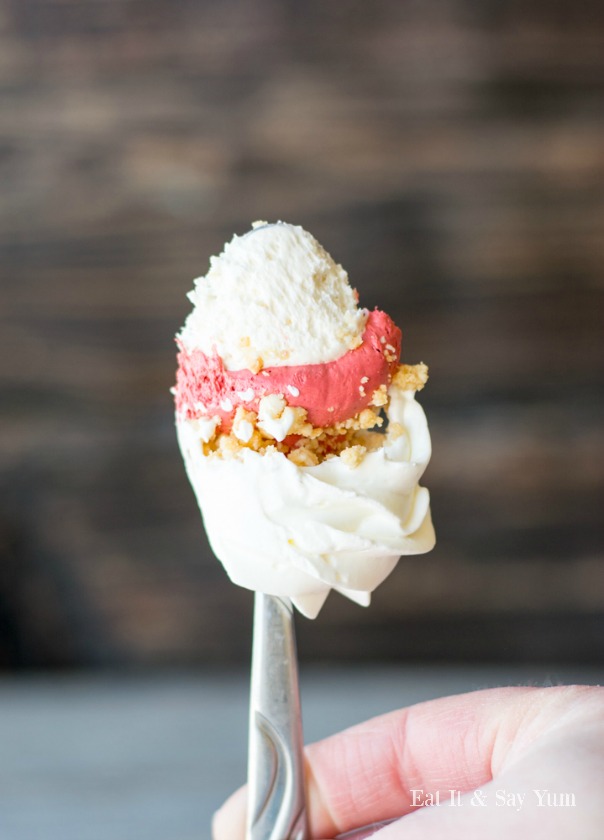 For more yummy dessert ideas check out Eat It & Say Yum.