"Models off-duty" has become slang and hash tagged with the striking's of faces that have not only taken power on the runway, but with their street style as well.
Gigi Hadid, Kendall Jenner and Cara Delevingne are some of the latest influencers with their ease, yet put-together fashions, even to just grab a cup of coffee. How is it that they always look so put together? Do they shop endlessly in and out of every designer store on the daily in order to find the perfect look? Not usually. Most models and celebrities have their own personal fashion stylist for all their events, and a secret that many may not know, is that their stylist more often than not will choose their casual, or "street wear" outfits as well – yes, even to the gym.
Besides the fact that they may have a stylist to drape them with designer pieces from head to toe, do they have to throw down an average of $5,000 or $10,000 an outfit? No way. While models and celebrities may have the dough to afford such things, they don't necessarily need to. Gift after gift comes their way with the newest and trending styles straight from designers showrooms, in hopes that they'll sport them in their fantastic of ways – therefore promoting the designer.
While this may be interesting and informative, it still doesn't answer our question on how to find a "model's off-duty" look for us "regular" people that walk streets other than Milan, Paris and NY.  The answer is this, find the pieces that stand out to you most on others, and search online for something similar and affordable for you.
Online can get you to places and pieces a lot quicker than talking a jot at your local mall. And while you still may not find a replica of the Rag & Bone tee, Gucci belt or Marc Jacobs bag you were after, you can find something quite comparable, that'll carry the same fashionable impression you're going for. If all else fails, then perhaps perform operation DIY or be creative on altering with a tailor to conquer that statement sleeveless coat.
In the meantime, I've got you covered for your first, complete designer look, but for a fraction of the cost. Enjoy!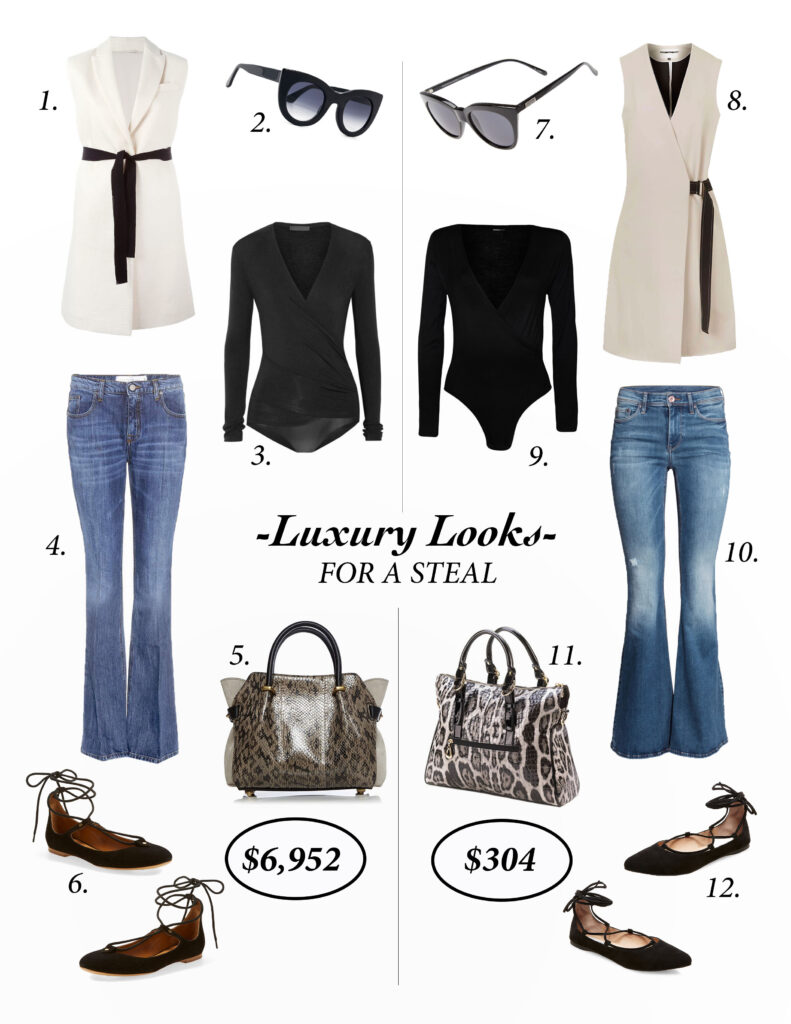 For more styling tips, check out Lindsey Shores!