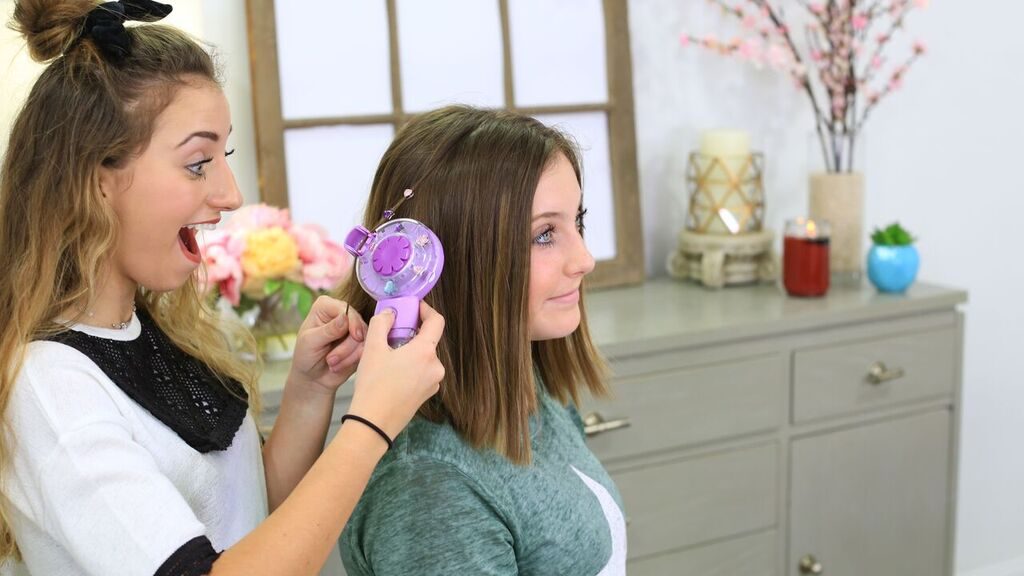 I'm always excited about hair decorating tools! Lately, I've been seeing the Conair Quick Gems tool on social media. It's a hair tool that bedazzles your hair. With 5 daughters, it's nice to have fun ways to spice up hairstyles, so we wanted to know the following:
1. Does the Quick Gems tool really work?
2. Do the gems stay in place?
3. Are the gems easy to remove from your hair?
Testing The Conair Quick Gems Tool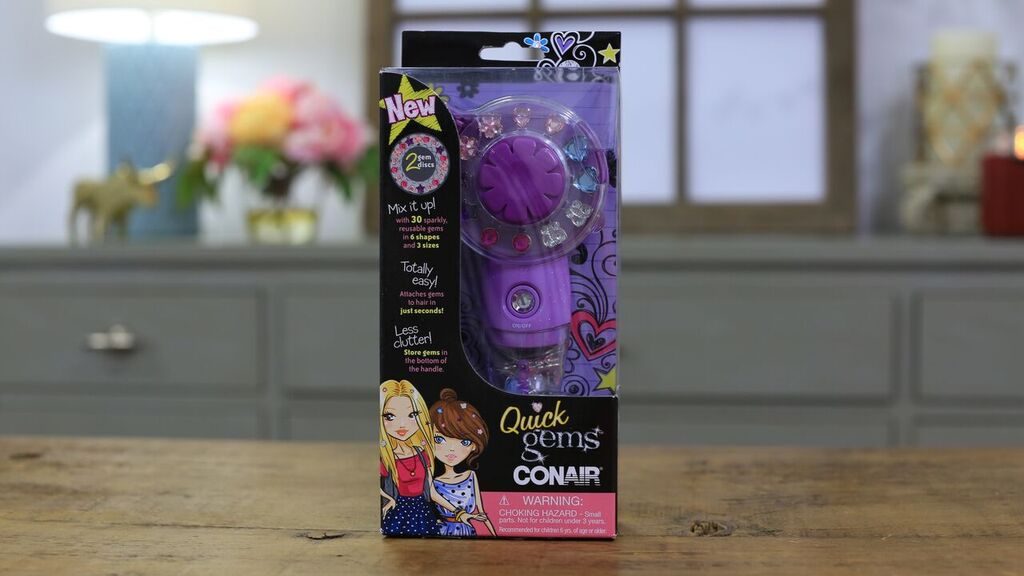 We bought the Conair Quick Gems tool online at Amazon for $15. The box comes with the Quick Gems wand and 30 usable sparkling gems in 6 different shapes and 3 sizes.
In order to use Quick Gems, you'll need 2 AAA batteries. To begin bedazzling, take a quarter- inch strand hair and place it into the wand. Press the button, and once you hear a click, the jewel will stick on to the hair. You can change the jewels to make them different, or use the same style ones. To remove the gems, simply twist and pull them off the hair.
Results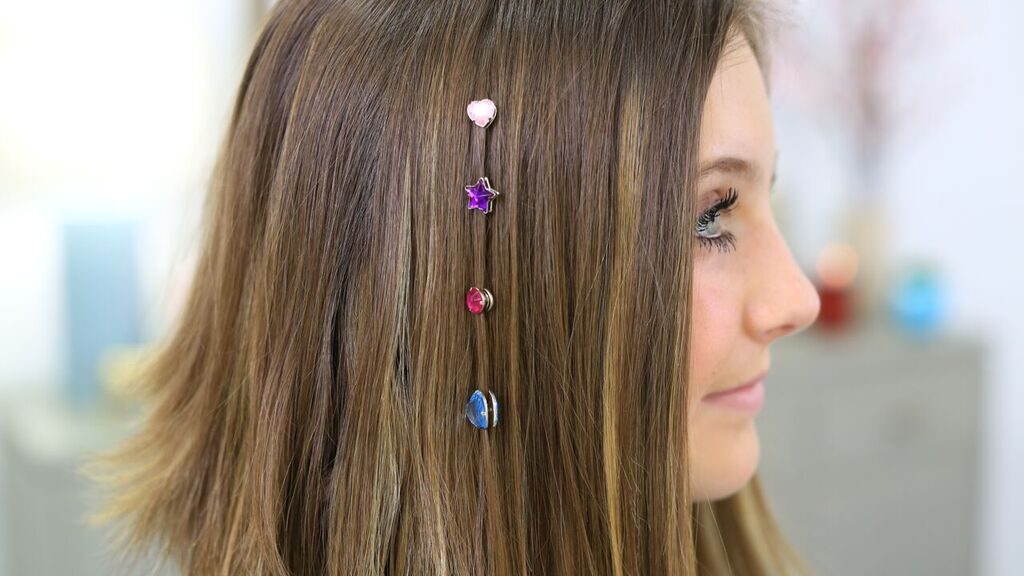 Quick gems placed colored gems smoothy on Rylan's hair.
It was also easy to remove.
Final Thoughts
We really liked the Quick Gems tool. It was super quick and easy to use. This is perfect for a younger girl who's looking for a cute way to style her hair. The only thing we'd change is adding more neutral colored gems because the bright colors and butterflies age down. Brooklyn and I agreed that if the tool had more plain shapes and metallic colors it could be a great boho hairstyle that we would actually wear to mix things up. However, the gems applied smoothly to the hair, and Brooklyn and Rylan thought it looked cool.
Overall, we give the Quick Gems tool a "Fab." Fab because it was easy to use and it looked great on Rylan's hair. Plus it's very affordable, so it's a great tool to add to your collection for the whole family. Both Brooklyn and Rylan give it two thumbs up!
---
Watch the full review:
To see your own photo recreations of this style featured in our app, feel free to tag your photos on IG with: #CGHQuickGems