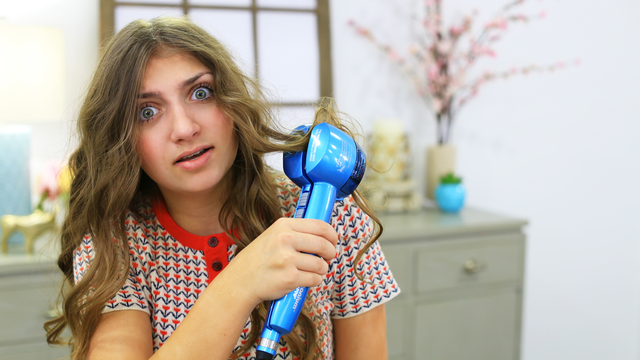 Lately, I've been seeing a lot of buzz about the Miracurl, the curling tool that sucks up your hair and leaves you with the perfect curl. I know I'm skeptical when I see miracle curling products online and "as seen on TV." (Anything that sucks your hair into it, reminds me of the one time as a kid that I got my hair stuck in my bicycle chain when I was trying to fix my bike!) If you're like me, I'm sure you want to know: Will the Miracurl eat or curl your hair?
Testing the

Babyliss Miracurl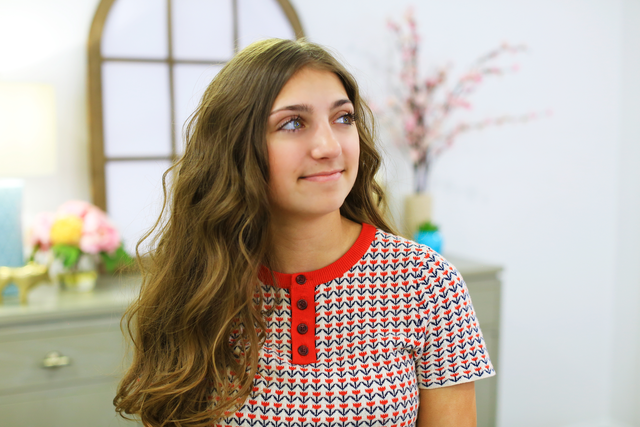 I bought the BaBylisPRO Miracurl on Amazon for $139.95. The box came with the Miracurl tool, a cleaning tool, and a replacement water dispenser. The Miracurl uses steam technology to curl your hair, so it's heat-free.
Before turning the Miracurl on, fill the water compartment with distilled water. The Miracurl comes with the three following temperature settings: 375, 410, and 450. TIP: I'd suggest using the 410 setting on medium thick hair. I wouldn't use the 450 setting unless you have super coarse, thick hair.
The Miracurl also has the option to curl your hair for zero, eight, ten, or twelve seconds and will beep to notify you when it's done with the curl. One of my favorite things about the Miracurl is that it can do right curls, left curls, or alternating curls
To begin curling your hair with the Miracurl, section your hair into layers and separate it into one inch wide pieces. The Miracurl won't curl your hair if it's too thick of a piece. Once you are done curling all of your hair, flip your head and shake your hair to soften the curls. Then you can run your fingers through your hair to continue to loosen and separate the curls. Lastly, spray a little bit of hairspray to set your look.
Results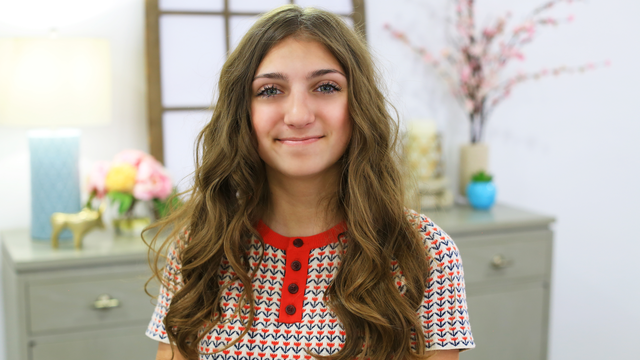 The Miracurl gave Kamri a head full of perfect curls

It can also give you a beach wave look if you tug on the ends of the curls while they're still warm.
Final Thoughts
I loved the Miracurl and was impressed by the tool! It is very easy to use, and it's great if you're using it on yourself. I would definitely recommend this for those who are younger or new to doing hair. It is especially great if someone hasn't quite mastered a wand or curling iron. The Miracurl is a little bit pricey, but there are other cheaper options on the market. If I had to change anything, I would want a cord that was more industrial and a little longer.
Overall, I give the Miracurl a "Fab." Fab because the tool was really efficient and left Kamri with some awesome curls!  I also think this is a great way to curl your hair without as much heat. Both Kamri and I give it two thumbs up!
---
Watch the full tutorial:
To see your own photo recreations of this style featured in our app, feel free to tag your photos on IG with: #CGHMiracurl