I had promised a few 4th of July hairstyles, but I just have not had as much time as I need to get them filmed. I did get this one on today.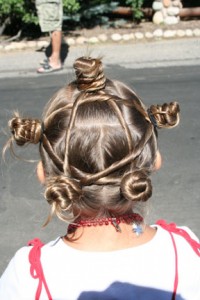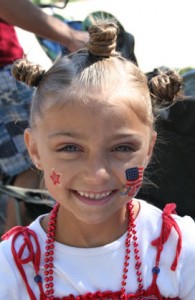 Many of you will recognize the base hairstyle as one featured on Good Things Utah in June. The base hairstyle is called Holiday Twists, but the variation I demonstrate below uses about 1/3 of each ponytail to draw the lines of a star on top of the head.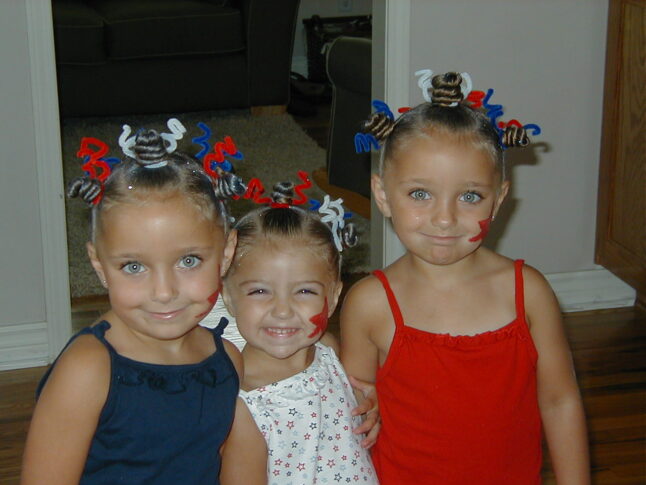 Items Needed: Rat-tail comb, spray bottle, 10 hairbands, pomade, ribbon or pipe cleaners (if desired as accents).
Time Requirement: 10-15 minutes
Skill Level: Hard
Happy Hairdoing!
* Note from Mindy: Don't forget to follow us on BlogLovin, a new easy-to-use blog reader!