In this tutorial we will show you how to create the Chinese Staircase Braid. This braid has been on our "To Do" list for several years.  We wanted to teach this to you so you can add it to your braid arsenal and impress your friends and family!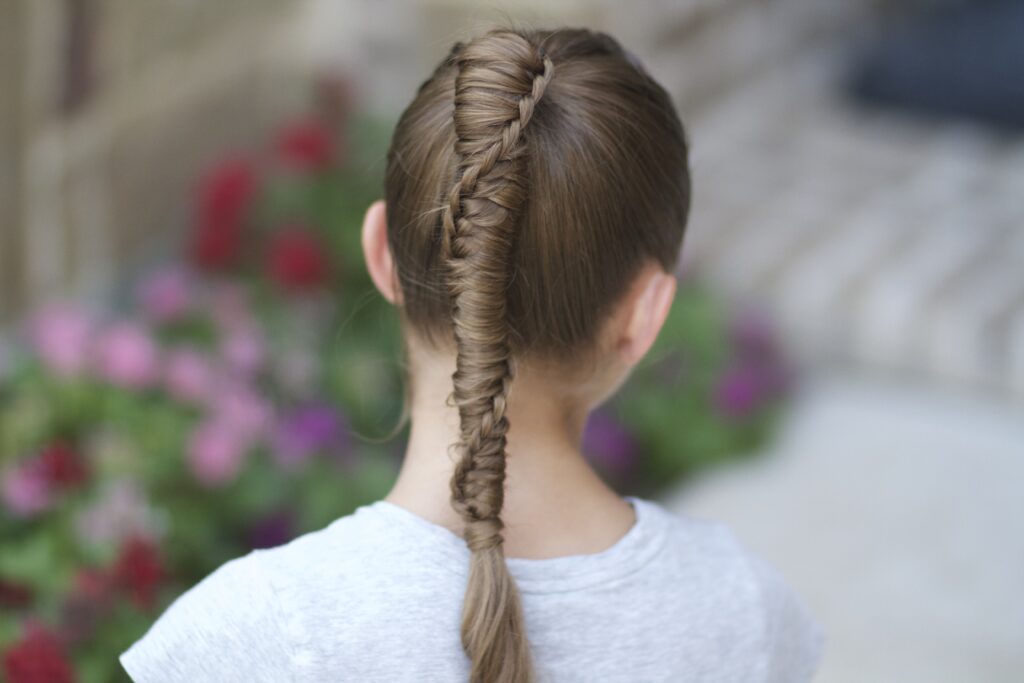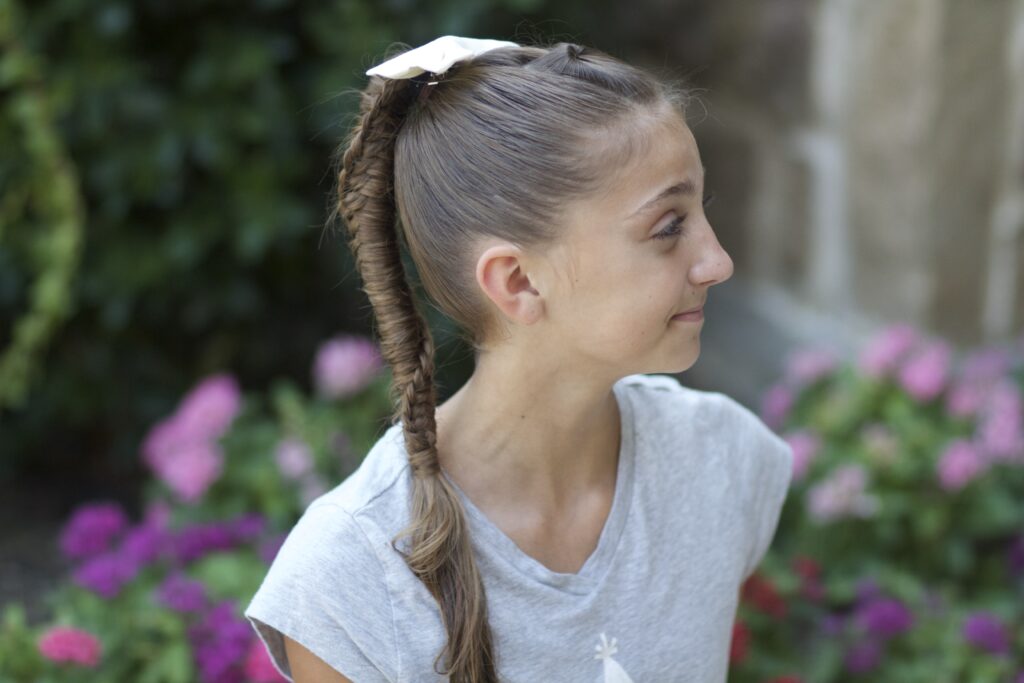 We first show you the "traditional" Chinese Staircase Braid and then literally add our own spin to it!  This hairstyle is for women and girls of all ages and can be used in any number of braid combos.  (We used a flip-under on top.)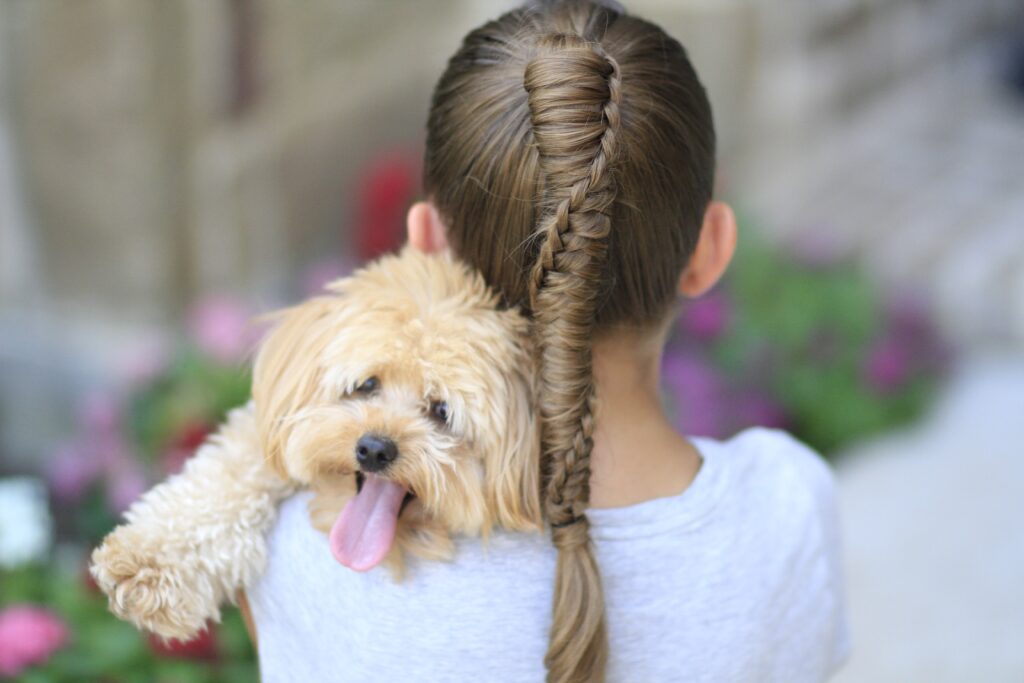 To see your own photo recreations of this style featured in our app, feel free to tag your photos on IG using: #CGHChineseStaircaseBraid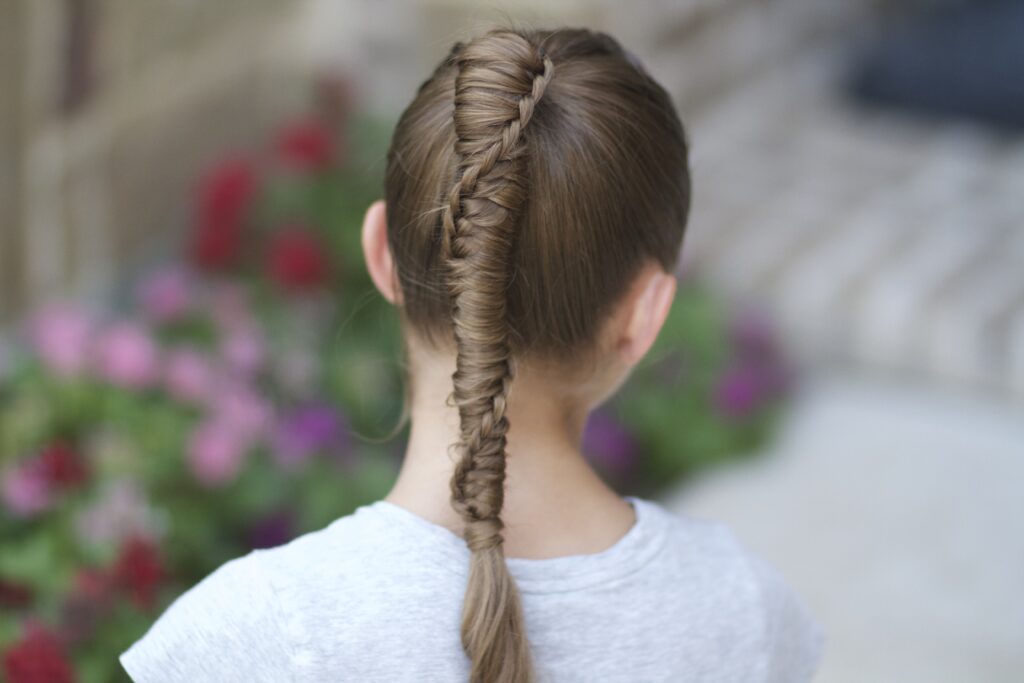 Items Needed: Brush, Rat-tail Comb, Spray Bottle, 1 ponytail holder, 1 small hair elastic, Hairspray (if desired).
Time Requirement: 15 minutes
Skill Level: Easy
Video Tutorial:
Step-By-Step Instructions:
Pull hair back into a high ponytail.
Before you begin, wet the ponytail.  If you don't want to wet the hair you could also use hair gel.
Take the ponytail and separate one small piece of hair on the outside right.
With the small piece…. make a triangle shape- down and and up to the left. You will take it on top of the ponytail, around the back of the ponytail and pull through the triangle.
Slide your piece up and grab another small piece, add it to the first piece and repeat step 4.
You will continue this technique all the way down and secure with an elastic.
See video for more detailed instructions as well as a "twist" to this hairstyle.
If you loved this Chinese Staircase Braid tutorial, please let us know and leave a comment below telling us where you are from!
Happy Hairstyling!