This video tutorial shows a very simple way to spice up an updo hairstyle, for any holiday occasion. This one happens to be for Valentine's Day.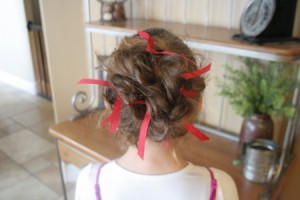 In this video (you can use Messy Bun #1 or Messy Bun #2), I use a thin ribbon cut into small strips (length can vary), and then tie them onto bobby pins. You can tie the ribbons into tiny bows if you would like, but I did not have time when I filmed this tutorial. If you make the ribbons longer… you can curl them by running the edge of scissors along the ribbon so that they look like curly-q's. Then I place the bobby pins throughout the messy bun until the hair style looks right.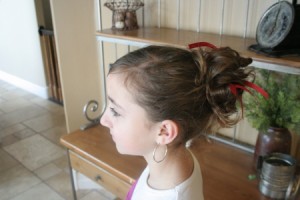 This tip is perfect for any holiday or special occasion by using the colors of that holiday, for students or cheerleaders who want to wear school colors, and for brides/flower girls who want to accent their updo with white-ribboned bobby pins.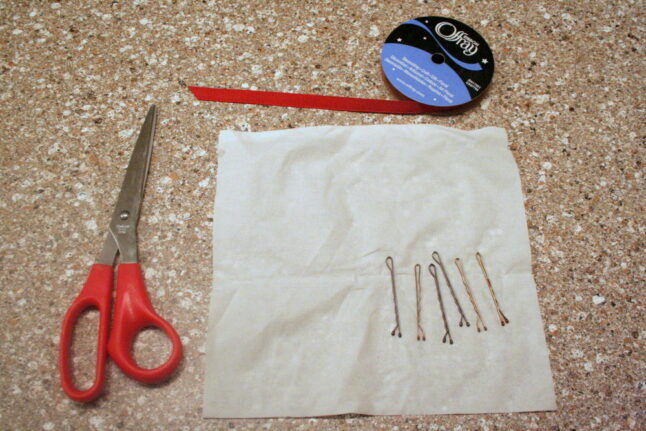 Items Needed: 6-8 small bobby pins, thin colored ribbon, scissors
Time Requirement: 5+ minutes
Skill Level: Easy
Happy Hairdoing!

* Note from Mindy: Don't forget to follow us on BlogLovin, a new easy-to-use blog reader!