Hi everyone! Many followers here and on YouTube have asked which hairstyle it was that I used on my #2 daughter in our Family Intro video. Honestly, it is very similar to another style we did only I completed this hairstyle with a braid instead of a topsy-tailed pony.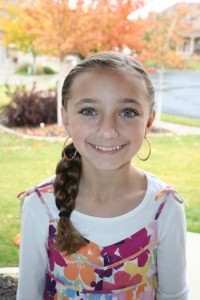 This is a very simple hairstyle that is perfect for girls of all ages, including moms! In order for you to see the style in 360˚, I provided the following views…
Right Side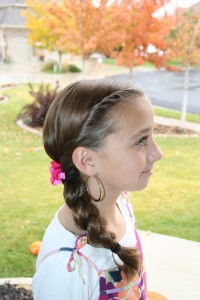 Back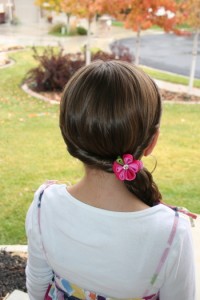 Left Side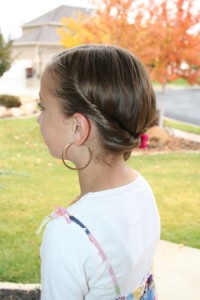 Items Needed: Rat-tail comb, spray bottle, 2 hair bands, hairspray (if needed), accessory (as desired). Here is where I found the cute folded-fabric flower hair accessory.
Time Requirement: 5+ minutes
Skill Level: Easy
If you like this cute hairstyle, be sure to let us know!
Happy Hairdoing!
* Note from Mindy: Don't forget to follow us on BlogLovin, a new easy-to-use blog reader!